Description
You are perfectly you - and that is enough.
Accepting ourselves right where we are is central to our healing journey. Every hero and heroine on the path passes through a proving ground that bridges to their own embodied wisdom - sometimes in their own backyard! This day of healing is an opportunity to deepen in acceptance of ourselves in our current experience - emotional charges and all - and move to the mind-state of equanimity.
Including:
Yoga Therapy sessions

Thermal pools

Self-Acceptance meditations

Optional mudbath and/or massage

Light luncheon


"Go through it, give in to it, experience it. . . . Then the most powerful energies become absolutely workable rather than taking you over, because there is nothing to take over if you are not putting up any resistance."
ct rinpoche
---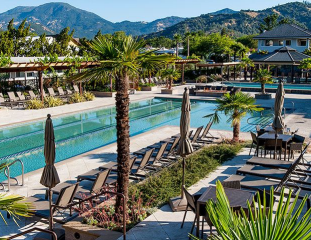 Lodging is not included. Attend for the day, or contact Calistoga Spa at 707-942-6260 for reservations (10% discount for our group, 2 night minimum). There are also many hotels available in and around Calistoga.
Limited availability for all ticket types, sign up early!
---
Please bring a journal, favorite yoga mat, blanket and pillows or bolsters for your own comfort and healing. No previous yoga experience is required, and sessions are optional.
10% discount for early birds through 10/10

Select your ticket to reserve your spot

Open to all genders and ages

Light salad luncheon included, mini-kitchen is available in the room, and numerous restaurants are nearby
A WISE COUNSEL CIRCLE RETREAT
All retreats are designed and intended to inform and nurture the spiritual, mental, emotional and physical bodies through yoga therapy, jungian/somatic expressive arts and the perennial wisdoms of the four fold way.