Acceptance and Commitment Therapy: Using Mindfulness to Promote Change
Description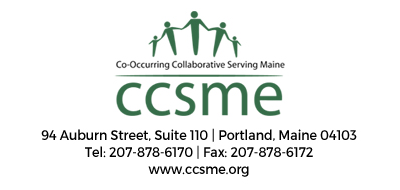 Clients get stuck; therapists get stuck with them. They get stuck in their feelings, thoughts, stories and repetitive behavioral patterns, called psychological rigidity. Persistent psychological rigidity can be seen as the core of most mental disorders. Help your clients get unstuck by learning skills of psychological flexibility. Watch your clients get out of their heads and move toward living well regardless of the diagnosis.
Acceptance and Commitment Therapy (ACT) views clients as stuck rather than sick and psychological rigidity and experiential avoidance as a part of the human condition. ACT is an accepted evidenced based practice helping clients with a wide range of emotional, psychological, substance use and behavioral difficulties. An ACT clinical approach uses experiential exercises, metaphors and careful attention to the processes of conversation to engage the client in ways that move beyond symptom reduction and toward a life that has meaning and purpose. By integrating ACT into your practice, you can help your clients to:
Be more present
Unhook from negative/harmful thoughts
Accept what cannot be changed
Focus on what's most important in their lives
Take committed action toward their values
Have a kinder and more realistic view of themselves
Using a combination of didactic presentation and experiential exercises, this workshop will introduce ACT model, philosophy and core concepts of psychological rigidity and flexibility. Attendees will leave this training with a basic understanding of ACT approaches and with specific interventions they can employ immediately. Following sessions build on the overview and provide more in-depth focus on additional interventions that enhance flexibility.


Target Audience
Behavioral Health Providers, CHES, Drug and Alcohol Counselors, and Psychologists.
---

ABOUT THE PRESENTER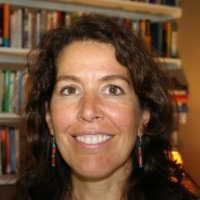 Teresa Valliere, LCSW, LADC, CCS is an individual therapist, group facilitator, clinical supervisor and trainer with 19 years of experience in a variety of settings. She has expertise in trauma and recovery, relational theory, motivational interviewing, acceptance and commitment therapy, group facilitation and clinical supervision. She maintains a private practice in Portland Maine serving adults with a special focus on caring for professionals in mental health, medical, legal and other helping professions through training, individual and group supervision, and direct counseling.

---

6 Contact Hours Available
Click here for details. Certificates will be emailed to participants who attend the entire program. No partial credit will be given.


---

Registration will begin at 8:00 a.m.

Lunch will be on your own.


---
---

Save
Date and Time
Location
Michael Klahr Center, The Holocaust and Human Rights Center of Maine
University of Maine at Augusta
46 University Drive
Augusta, Maine 04330