Acceptance and Commitment Therapy Online Intensive Training
Description
The ACT INTENSIVE is not occurring in 2015. It may be back next year, but that is yet to be determined.
Acceptance and Commitment Therapy Online Intensive Training
Jason Luoma, Ph.D. and Portland Psychotherapy are pleased to be able to offer a six month ACT intensive training starting at the beginning of November, 2015. The exact start date and time of the training will be established once the final training cohort has been identified. The training program is largely modeled on the well-established training process used in the U.S. Veterans Administration ACT for Depression Roll Out, where Dr. Jason Luoma, the facilitator of this training, was a consultant for four years. Through his work on the VA project, he has become aware of the important role of intensive supervision on psychotherapy cases in order to develop skill in the ACT model. This course is intended to bring that similar level of comprehensive, ongoing training, and intensive supervision to therapists who want that level of review and feedback on their practice of ACT. In addition, the course is being modified for this year, based on the experiences of participants in last year's course.
All meetings will be online using a combination of phone conferencing, videoconferencing, and web meeting technologies. The cohort is limited to four professionals to allow adequate time to focus on each person's cases. We will have two to three meetings in November and two in December. These early sessions will be more structured and focus on overcoming common barriers to becoming competent in ACT, particularly in terms of keeping a reliable focus on experiential work. We will then take off 4-5 weeks around the holidays. During this period, therapists will identify clients they will approach to have their sessions recorded. Meetings will restart in mid-January and will focus on case consultation and review of session recordings for the remainder of the course. Weekly meetings will occur through May, 2016.

This intensive 6-month training will include several parts:
1) Individualized learning plan: You will begin with a core competency self-assessment to identify your current areas of strength and growth areas within the ACT model. Based on that and your personal goals for the training, we will collaboratively develop an individualized ACT learning plan to meet your training goals and to help you develop as an ACT therapist.
2) Weekly small group consultation: You will attend weekly, 90-minute videoconference-based consultation sessions centered around ACT cases. The consultation includes didactic, tape review, and experiential elements.Each group will consist of four therapists. The group meets for six months, for a total of about 24 sessions, starting sometime after Nov 1, 2014. There will be a 4-5 week break around Christmas/New Years.
3) Individual case consultation and tape review: You will audio or video record your implementation of ACT across two psychotherapy cases (guidance will be provided for those who need help with the technology). Ideally these therapy cases will run through at least ten sessions and follow a structured ACT protocol, so you have a chance to implement and obtain consultation on all portions of the ACT model. You will submit recordings of 8 of these sessions for review. Depending upon your learning needs, you will either receive written feedback or review portions of the session in a one-on-one meeting with Dr. Luoma. If you receive written feedback, you will receive a fidelity rating, narrative feedback, and a verbal review during the weekly video-conference meetings. Typically, two sessions will be reviewed each week.
4) Ongoing assessment and feedback: In addition to the initial core competency assessment, there will also an opportunity for a more comprehensive evaluation of your ACT competency at the end of the training. These assessment opportunities will allow you to get feedback on your progress towards your individual learning goals and help identify continued areas of growth. In addition to the more comprehensive assessment, you will be provided with ongoing regular feedback during the weekly group and individual consultation sessions.
5) Certificate of completion: At the conclusion of the training you will be provided with a certificate of completion of the training. If you show minimum standards of fidelity across at least four session recordings, attendance of 3/4 of the meetings, and overall competency as rated on the ACT core competency evaluation, the certificate will also state that you "demonstrated competency in the ACT model." While we cannot guarantee that everyone who goes through this training will be able to meet these core competency standards, when a similar intensive training protocol was implemented in the VA system, about 3/4 of participants (many of whom had no experience with ACT prior to the training) were able to obtain competency in the ACT model by the end of the 6-months.

What to expect:
Because of the emphasis on both didactic and experiential learning, this training offers a unique opportunity to learn ACT from the inside-out as well as the outside-in. Many who have gone through the intensive training in the VA on which this program is based reported increased levels of mindfulness, psychological flexibility, and self-compassion as a result of this training process. Please note that it requires a significant investment of time, approximately 3-6 hours per week, in order to successfully complete the training. The commitment is high but we feel that this type of comprehensive, intensive training, where you are able to receive feedback on your actual ACT work, allows for a depth of skill development that is not available through other types of training.


Eligibility:
Prior to the start of this training you will have ideally:
1) Attended at least one two-day ACT training workshop. If you haven't attened one yet, you can attend the one we are hosting on October 25-26 in Portland, Oregon for free.
2) Read at least one introductory ACT text (such as Acceptance and Commitment Therapy, Second Edition: The Process and Practice of Mindful Change
or ACT Made Simple: An Easy-To-Read Primer on Acceptance and Commitment Therapy
)
3) Be licensed or certified to practice psychotherapy independently
4) Have a stable internet connection and relatively new computer to facilitate videoconferencing (less than three years old usually works)
5) Have the capacity and willingness to record the sessions of two psychotherapy cases (in English) from your caseload with which you will use ACT as the sole therapy approach (we will provide an informed consent form and ideas on appropriate recording devices)
6) Agree to complete baseline, post-training, and follow up asssessments as part of the evaluation component of the training
If you do not meet the recommendations above, but otherwise think this would be a good training experience for you, feel free to contact me with questions.
The research background for this training:
The most typical method for training new evidence-based approaches is the continuing education workshop. Unfortunately, the data are clear that one-shot continuing education workshops do not typically create lasting behavior change (Bloom, 2005; Davis et al., 1999; Walters, Matson, Baer, & Ziedonis, 2005). While short term changes in practice behavior do sometimes occur, those changes tend not to last. Knowledge gains usually occur, but these are not associated with clinician behavior change (Walters et al., 2005). Since the behaviors involved in learning a new therapy are complex, require hard work, and the learning process is psychologically challenging (Hoge, Jacobs, Belitsky, & Migdole, 2002), some sort of ongoing consultation and/or feedback process is typically necessary to support learning. Research shows that supplemental training that includes feedback, behavioral rehearsal, or supervision is needed to provide lasting gains in therapist skill (Herschell, Kolko, Baumann, & Davis, 2010).
ACT training, in particular, often includes experiential elements aimed at improving therapist psychological flexibility. Improvements in therapist psychological flexibility may result in reduced risk for burnout and a greater sense of vitality and meaning at work. Some limited data already exist to support these ideas. For example, one recent study showed that patients of trainees who were randomly assigned to a regular practice of mindfulness meditation had better outcomes than the patients of trainees who were not assigned to regular meditation practice (Grepmair et al., 2007). Other studies have already shown that ACT interventions can reduce clinician burnout and stress (Brinkborg, Michanek, Hesser, & Berglund, 2011; Hayes, Bissett, Roget, & Padilla, 2004; Luoma et al., 2007). A study I recently published demonstrated that a six-session experiential phone consultation process was able to produce reliable gains in therapist psychological flexibility (Luoma & Plumb, in press).

Personal statement from Dr. Luoma about the training:
I am offering this training in part because this is the kind of training that I wish was available when I was first learning ACT more than 15 years ago. I assume there are people out there who are very interested in ACT, but do not have access to a skilled, local ACT supervisor who is able to commit to weekly consultation and tape review. My hope is that I can provide a form of intensive training that is relatively affordable and does not require face-to-face contact with a local expert. My experience providing hundreds of hours of consultation via videoconferncing tells me that it can be of similar effectiveness as face-to-face training. As an ACT clinician, researcher, and trainer, I feel this is a way I can give back to the ACT community that has been so instrumental in my professional and personal development. I believe I am an effective, reliable, compassionate, and dedicated ACT trainer. I also believe I have something to teach and have spent many hours studying adult learning models and methods of psychotherapy training. If you sign up for this course, I will make myself a resource for your learning.
---
TUITION
Early bird ticket: $3000 for payment received prior to October 1, 2015
A comment about the price of the training. This price reflects that the training is being provided at a substantial discount from my ordinary hourly consultation rate, in large part because I want to be able to make this type of training accessible to as many people as possible. I believe it compares very favorably with other training, given the high level of individual attention the therapist will get during this training process. It also is made more affordable because you do not need to pay hotel and airfare bills typically incurred in travel to trainings. You'll get a chance to ask any questions you have prior to committing to the training, so feel free to contact me with any questions.
---
AUDIENCE
This workshop is intended for any therapist who has not yet received intensive supervision or consultation on their practice using the ACT model. My experience has been that there are a variety of ACT skills that are difficult to learn without intensive supervision. I have worked with a number of therapists over the years that have attended many ACT workshops, but who are still lacking a lot of ACT skills due to a lack of direct supervision and review of their actual therapy work. Having someone review your work can be very anxiety-provoking and yet it is also a very good learning experience.
---
TRAINING CONSULTANT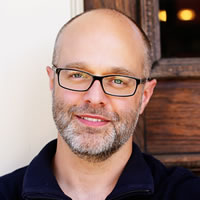 Jason Luoma, Ph.D., is Director of Portland Psychotherapy in Portland, OR. He has provided training in Acceptance and Commitment Therapy at national and international venues and for four years as part of the VA ACT for Depression roll out. He has directed two large international ACT training conferences and trained with Steven Hayes in Reno. He is currently president of the Association of Contextual Behavioral Sciencen and was previously the chair of the ACBS training committee. He has published a number of scientific articles in peer reviewed journals on ACT, training, shame, and stigma and has co-authored a book called Learning Acceptance and Commitment Therapy. You can view his publications, including studies on ACT training here.
---
CE CREDITS:
We are not seeking formal approval to provide this training for CE credits. However, many mental health boards will accept this form of training as credit toward continuing education hours. You will need to investigate with your own regulatory organizations to see if this training meets their requirements.

SPONSORED BY:

Refund/cancellation policy:
We charge a $200 administration fee for cancellations made more than one month before the training event begins. For cancellations within one month of the training event, we will refund 50% of the tuition, unless we can fill the slot, in which case we will refund the tuition minus the $200 administration fee. No refunds will be given once the event begins as this is a small group training where it is not possible to fill slots when someone leaves prematurely.