Description
Acceptance and Commitment Therapy: Learning to Thrive
A Workshop with Lisa Coyne, PH.D.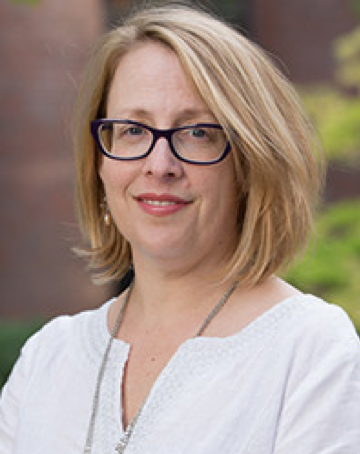 Presented by The Delaware Valley ACT Learners and The PA Chapter of ACBS
at Philadelphia College of Osteopathic Medicine (PCOM)
Rowland Hall, Room 340
4170 City Ave, Philadelphia, PA 19131
Sunday, April 28, 2018, 9:00am - 4:30pm (registration at 8:30 AM)
Cost: Early Registration (until April 7): $110 for professionals; $25 for students.
After April 7: $125 for professionals and $30 for students.
CE credits available for an additional $15.
6.0 CEs for Psychologists (see below for other disciplines covered by APA CE's)
Contact for questions: Alisa Kamis-Brinda, alisa@serenitysolutionstherapy.com
Program Abstract: Acceptance and Commitment Therapy (ACT) is an evidence-based contextual behavioral treatment approach that is transdiagnostic and can be used across myriad mental health issues. Treatment targets include experiential avoidance and cognitive fusion, found to be central to mood and anxiety disorders. ACT employs acceptance/mindfulness and valued action/commitment processes to increase clients' ability to increase psychological flexibility. ACT developed from a robust empirical base exploring basic verbal processes (i.e., Relational Frame Theory) and has resulted in close to 250 clinical trials, suggesting its efficacy across numerous psychological disorders, including anxiety, chronic pain, OCD, depression, psychosis, smoking cessation, stress, burnout, and parenting. This clinical workshop will explore the use of Acceptance and Commitment Therapy (ACT) with depression, anxiety, and related disorders. Participants can expect some didactics, video clips, and many opportunities to practice or experience particular ACT techniques, as well as opportunities for case consultation. Participants will be broken into small groups and pairs for experiential and role-play exercises.
Objectives:
Participants will be able to:
1. Describe an overview of ACT for use across psychological disorders.
2. Provide a rationale for why a contextual behavioral approach may be useful across various psychological issues.
3. Provide a brief overview of contextual behavioral case conceptualization, assessment, and treatment.
4. Define, illustrate, and practice using all six ACT components.
5. Conceptualize cases from an ACT perspective, including functional assessment, structuring of treatment goals, and monitoring progress.
6. Illustrate how to harness values-based work more specifically and deeply.
7. Demonstrate the skills they learn through role plays, dyads, and small group work.
8. Illustrate how to harness ACT to deepen therapist-client relationships.
9. Describe how to approach anxiety and depression from an ACT perspective.
10. Present cases and obtain consultation on using ACT with challenging clients.
Presenter Bio: Dr. Coyne is the Founder and Senior Clinical Consultant of the McLean OCD Institute for Children and Adolescents at McLean Hospital, and is an Assistant Professor at Harvard Medical School. She is the Founder and Director of the New England Center for OCD and Anxiety (NECOA), and is on the Faculty of the Behavior Therapy Training Institute (BTTI) of the International OCD Foundation. She is also a licensed psychologist and an internationally recognized peer-reviewed ACT trainer. She has authored multiple articles and chapters on ACT with children and adolescents, and is a co-author of the book The Joy of Parenting: New Harbinger Press. Her new books, The ACT Guide to Teen Anxiety and OCD, Guilford Press, Acceptance and Commitment Therapy: The Clinician's Guide to Supporting Parents, Elsevier, and Stuff that's Loud: Unspiralling from OCD, New Harbinger & Little Brown, are expected in 2020.Disclosure of conflict of interest
Cancellation policy: To receive a full refund, a written request must be received before April 7, 2019. After April 7, 2019, $25 will be deducted from refunds for professionals and $5 will be deducted from students. Refunds will be processed within 5 days.
Notes:
1. We recommend that you bring your lunch due to the limited time for lunch and limited options in the area.
2. A limited number of free tickets are available for PCOM students and staff, and several discounted tickets are available for individuals interested in volunteering on the day of the event.
If you are interested, please contact: Alisa Kamis-Brinda, alisa@serenitysolutionstherapy.com
Audience for which this program is intended includes psychologists, clinical social workers, professional counselors, marriage and family therapists, and certified alcohol & drug counselors.
The Association for Contextual Behavioral Science is approved by the American Psychological Association to sponsor continuing education for psychologists. The Association for Contextual Behavioral Science maintains responsibility for this program and its content.
The following State Boards accept continuing education credits for programs approved by APA: PA State Board of Social Workers; PA State Board of Licensed Professional Counselors; PA State Board of Marriage and Family Therapists; NJ Board of Licensed Professional Counselors; NJ Board of Marriage and Family Therapy Examiners; DE Board of Social Work Examiners; and DE Board of Professional Counselors of Mental Health.
Disclosure of Conflict of Interest: Dr. Lisa Coyne is a salaried assistant professor in Child and Adolescent Psychiatry at Harvard Medical School. She is co-author of a book on parenting and Acceptance and Commitment Therapy (ACT), for which she receives royalties. She also has received royalties from Guilford Press, Elsevier, and Little and Brown for books due for release in 2019 or 2020.
Nonfinancial Disclosures: Dr. Coyne is an Associate Editor for the Journal of Child and Family Studies, and is an occasional reviewer for several other peer-reviewed journals.