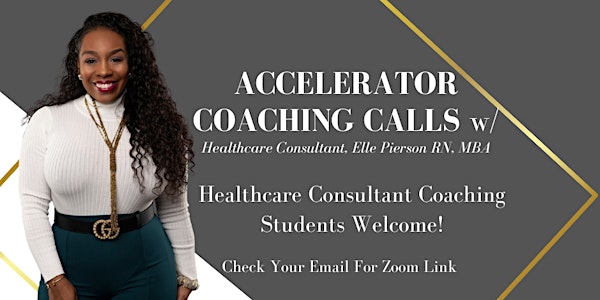 Accelerator Coaching Call
If you need transparent guidance, strategy, and support in your business - join Accelerator Coaching Calls to expedite your business results
About this event
Healthcare Consultants currently enrolled in our Starter or Accelerator Consulting Program, join Elle every month LIVE for Accelerator Coaching Calls.
If you need transparent guidance, strategy, and support in your business - join monthly Accelerator Coaching Calls to expedite your business results.
Accelerator Coaching calls are typically on the 3rd or 4th Thursday of every month, from 7pm to 8pm CST.
To apply for consulting business coaching, visit: www.TheHealthcareConsultantNetwork.com/Coaching