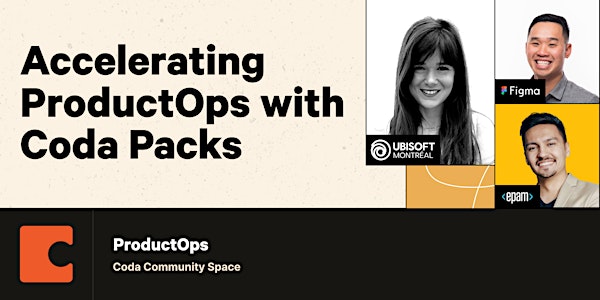 Accelerating Product Ops with Coda Packs
Hey ProductOps friends. If you are searching for ways to accelerate your product management teams, this session is for you!
About this event
We'll chat about how Coda Packs can supercharge your insight management and synthesis at scale workflows, as well as integrated roadmap creation.
Together with our speakers, we will share:
Why do you need to connect dots as a part of insights management, and how to do that?
Practical ways to integrate insights management and create a participants database.
Using Google NLP pack to synthesize a large amount of data that will boost your competitive intelligence.
How to pull different types of data like product feedback into Coda?
How to connect different tools like Jira and Asana to create an interconnected state of work
Roadmapping maturity levels and actionable insights into how to evolve it.
Meet our speakers:
As always, we will have an open panel discussion in FigJam and share all the community insights.
Don't miss our next sessions. Follow us on other social media: