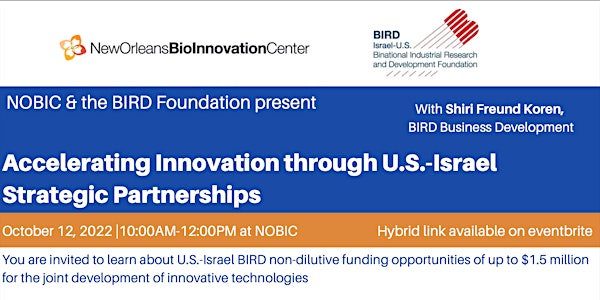 Accelerating Innovation through U.S.-Israel Strategic Partnerships
NOBIC and the Bird Foundation present Accelerating Innovation through U.S. Israel Strategic Partnerships
About this event
Accelerating Innovation through U.S. Israel Strategic Partnership
October 12, 2022 | 10:00 AM to 12:00 PM | Hybrid
Overview: In partnership with the BIRD Foundation, the New Orleans BioInnovation Center will be hosting a business-networking forum to highlight non-dilutive funding opportunities. The event will focus on the growing innovation ecosystem in Louisiana, and BIRD speaker, Shiri Freund Koren, will highlight the funding and partnership model for Israeli and U.S. companies to jointly develop and commercialize solutions for different sectors.
Where: The New Orleans BioInnovation Center with hybrid option available
Speaker:
Ms. Shiri Freund Koren is the Director of Business Development for the BIRD Foundation in the Southern United States and is the U.S. Coordinator of the US-Israel Energy Center.
The BIRD Foundation (www.birdf.com) was established in 1977 by the U.S. and Israeli governments to develop and fund industrial Research & Development partnerships between companies from both countries.
Ms. Freund Koren, based in Austin, TX, is leading BIRD activities in the southern U.S. region, including initiating business collaborations identifying strategic partners, and opportunities for synergistic collaboration between Israeli and American companies.
Before working for the BIRD Foundation, Ms. Freund Koren worked for the Israeli Thinktank, Neaman Institute for National Policy Research, where she specialized in the Israeli Cleantech and Agtech sectors and worked closely with the Israeli Economic Ministry in promoting promising Israeli start-ups in the U.S. market.
Ms. Freund Koren is a graduate of the Technion with an M.Sc. in Physical-Chemistry.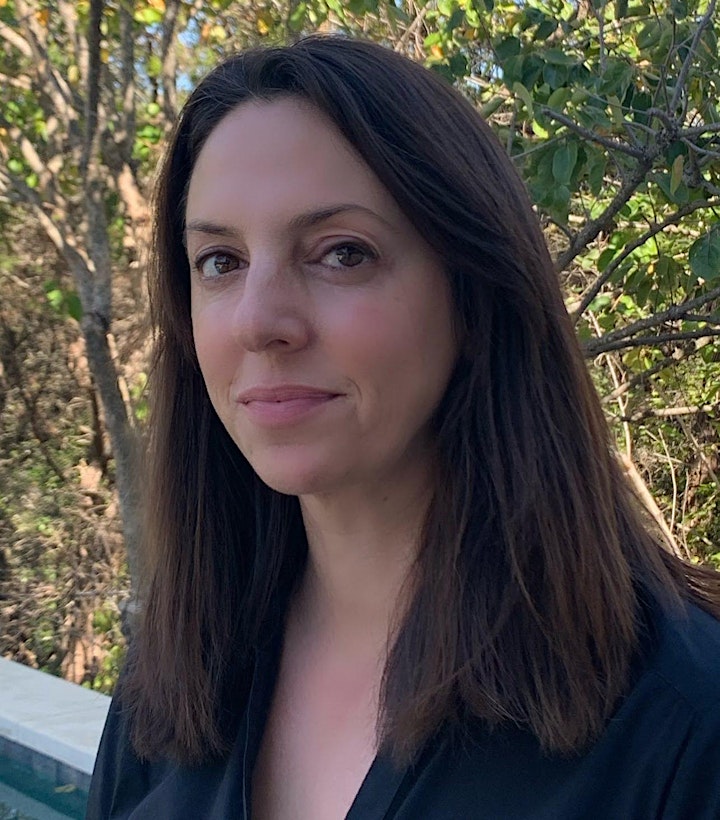 Coffee and snacks provided courtesy of NOBIC.