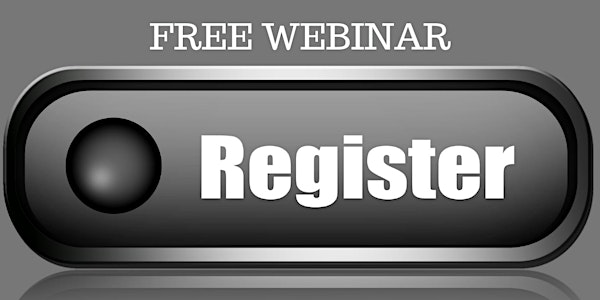 Accelerating Clinical Trials Remotely in a Post COVID-19 World
Accelerating Clinical Trials Remotely in a Post COVID-19 World
About this event
Accelerating Clinical Trials Remotely in a Post COVID-19 World
About This ClinBiz Event
This ClinBiz live webinar event is provided in collaboration Bloqcube, Inc.
Who Should Attend
Attendees from Clinical Trial and Research Industry
Live Webinar Host: Débora S. Araujo, Founder and CEO, ClinBiz
Presenters:
Rama K. Rao, Co-Founder and CEO, Bloqcube, Inc.
Agenda and Schedule
Wednesday, August 26, 2020 1:00 PM EST - 2:00 PM EST
About This Webinar
What attendees can expect to learn from the webinar :
1. Innovative ways to address common industry pain points in current clinical trial operations landscape utilizing novel technology.
Some of the pain points covered:
• Informed Consent Process
• Clinical Trial Financials and Contracts
• Vendor Management and Governance
• And Many More!
2. Description of a Novel CTMFS that integrates multiple systems and delivers data in real time using distributed ledger technology
3. How these innovations can be used in your current clinical trial environment and in a post COVID-19 world
* Speakers and Agenda are subject to change.  
* This event is for informational purposes only and not to be used as legal, medical or professional advice. ClinBiz will not be liable for any use or misuse of the information provided through any of its videos, events, podcasts, webinars, blog posts, presentations or any other materials.
* By registering to this event you certify that you agree to our terms and conditions. 
FAQs
What will the format of the live webinar training sessions?
This live webinar training will take place on Wednesday, August 26, 2020 at 1:00 PM - 2:00 PM EST and will be in a presentation format with Q&A time.
How do I get access to the live webinar?
Upon completing your registration here on the Eventbrite website you will receive an email confirming your registration along with the link to the live webinar.  Be sure to bookmark the webinar link and to set a reminder on your calendar so you do not miss the webinar training.  Should you not be able to attend the live webinar session, please send us an email and we will provide to you the recording of the live webinar training sessions after the completion of both training sessions.  
What is the refund policy?
This live webinar is free to attend for registered attendees.
How can I contact the organizer with any questions?
Please send any questions to info@clinbiz.com.  Please include in subject line "Accelerating Clinical Trials remotely in a Post COVID-19 World"