Description
Registration Ends on November 6 at 12pm
Door Sales: $30 (only if space is available)

Many times in our careers we face questions about the path we have chosen and the journey that lies ahead. Success requires considering the advice and guidance from those who have experience and have learned lessons from it.

Accelerated Mentoring brings together a panel of mentors from a variety of engineering industries and disciplines. They are senior level engineers, managers, executives and technical recruiters who possess the experience to answer your career and professional development questions, such as:
Advancing in your career

Moving to management or changing jobs/industries

Job search and networking advice

Advising on the value of graduate degrees and other designations

Leveraging the value of the P.Eng. licence

And more!
The highlight of this event is our Accelerated Mentoring rounds (similar to speed dating), where attendees will rotate between mentors, allowing you to benefit from a wide variety of advice and experience in a short period of time.
Also, don't miss out on this opportunity to hear from our keynote speaker: Michael Branch, P.Eng. who will share his career story and advice!

Michael Branch is President and CEO of Inovex, a company he founded in 2003, upon his graduation from the University of Toronto with a BASc in Computer Engineering. Inovex architects and develops web and mobile software applications, with a focus on the healthcare, energy and environmental sectors. Under his leadership, Inovex grew from a one-person operation to a successful company that provides software solutions to a wide range of customers– from medical clinics to municipalities to the oil and gas industry. In 2013, he was awarded with PEO`s Young Engineer Award. Michael's entrepreneurial spirit and commitment to giving back to the community makes him an exemplary mentor for engineers regardless of the stage of their career.


Date: Saturday, November 8, 2014
10 am - 3 pm
Location: Le Parc Banquet Hall (Leslie & Hwy 7)
Cost: $25 (includes networking lunch)
Space is limited, register early to avoid disappointment.
Sponsored by: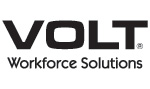 Mentorship & EIT Committee
Professional Engineers Ontario York Chapter
mentorship@peoyork.com