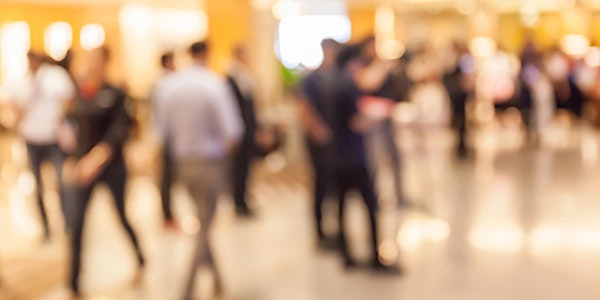 Accelerat(ED) 2016 Conference
When and where
Location
Robinson College of Business - Buckhead Center Tower Place 200 3348 Peachtree Road N.E. Atlanta, Georgia 30326
Description


Share What Is Working and Collaborate With Your Peers
The Accelerat(ED) conference has come together via sponsorship from eight colleges/universities in the southeast region with the purpose of discussing/collaborating ways to successfully drive entrepreneurship/innovation within and across institutions of higher learning. This year's conference is hosted by the Entrepreneurship and Innovation Institute at the Robinson College of Business - Georgia State University. Atlanta.
Who Should Attend
Faculty and staff interested in or currently engaged in entrepreneurship and innovation initiatives within their college or university. This includes public and private 2-year colleges, 4-year colleges, and research universities located in the southeast region (access restricted to this audience).
Other Participating Organizations
Conference Themes
Develop student capabilities in entrepreneurship and innovation via a combination of curriculum, co-curricular and extra-curricular experiences.

Find resources to support entrepreneurship & innovation initiatives by connecting with the local community (time, money, people, and the tools needed to grow programs and experiences).

Build a culture of entrepreneurship on your campus. Market entrepreneurship and innovation initiatives on campus and off campus.

Market entrepreneurship and innovation initiatives on campus and off campus.
Conference Schedule
Attendees From Sponsor Institutions

Each sponsor institution is provided with 10 complimentary attendee tickets. When all of these tickets have been claimed, persons from a sponsor college/university that wish to attend the conference are required to purchase a ticket at a cost of $295 (see link below).
Attendees From Non Sponsor Institutions
If your college/university is not one of the sponsors of the Accelerat(ED) conferece, you will need to purchase a conference ticket to attend, the cost of which is $295.
Please go to the GSU TouchNet System to purchase a conference ticket. Afterwards, you will automatically be cross registered for this conference on Eventbrite. You will recieve a confirmation from Eventbrite within 6 hours of purchasing a ticket.
Robinson College of Business Buckhead Center at Tower Place 200


---
---
Speakers
Dean Rich Phillips, Robinson College of Business
About the Accelerat(ED) Conference: The Power of Sharing and Collaboration
Keith McGreggor, Director of VentureLab at Georgia Institute of Technology
Keynote Talk: How five innovations have changed the startup world, forever.
There has been a titanic shift in our thinking about how to commercialize research and to create startups over the last few years. Much of the impetus for this shift has come from the Lean Startup movement and from the NSF's Innovation Corps program. In this presentation, I'll cover the five key innovations that happened, and how you, your students, and your university can join the startup revolution.
Dixie McCurley, Collegiate mentor with the Business Builder's Network (BBN)
Talk: The BBN as a new model for University and Business Community Engagement
James Zebrowski, Director, Collegiate Entrepreneurs' Organization (C.E.O.)
Talk: How to Establish a C.E.O Chapter on Your Campus
Executive Director, Jim Moran Institute for Global Entrepreneurship
Talk: Developing and Delivering Entrepreneurial Programs for the Community
Charlie Goetz, Emory Goizueta Business School
Talk: Thinking About The Box: New Product Innovation Exercise
Charlie has been doing this fun exercise with his MBA students for years. Now experience this for yourself and use in your class.
Peter Ludovice, Georgia Institute of Technology
Talk: Humor in Innovation Education
Engineering professor by day, and stand-up comedian by night, Pete Ludovice includes the application of humor to enhance technical innovation and education among his research activities. He will simultaneously explore the use of humorous improvisation as divergent thinking in technical innovation, and attempt to keep everyone awake after lunch.
Chris Markl, GA State University, Andrew Young School of Policy Studies
Talk: Ignite Student Engagement with Social Innovation Initiatives
---
Five Georgia-based universities will face off in the next University Shark Attack competition held the day before the conference on September 8th, 2016 - Emory, Georgia Tech, Georgia State University, KSU, and UGA. This is a televised competition format that is produced by the Ritz Group, an Atlanta-based networking organization that connects entrepreneurs and investors and is dedicated to growing new businesses.
Three student teams from each university will compete. The format consists of a —
Main Shark Attack Event: student teams make a 4-minute pitch for a startup venture (no slides) followed by 11-minutes of questions from the Sharks and the audience.

Pre Shark Attack Pitch-A-Thon (First Round): Student teams pitch a value proposition (4 minutes). They are critiqued by a panel of university staff on the merits of the Value Proposition.

Pre Shark Attack Pitch-A-Thon (Second Round): Student teams pitch a business model that is suitable for private equity investment. They are critiqued by a panel of university staff on the merits of their business model.
This competition is produced as a TV show (host, professional camera crew, stage, etc). The University Shark Attack event will then be edited and replayed during the Accelerat(ED) conference that starts the next day on September 9th.
This University Shark Attack is being produced for the Accelerat(ED) conference. All conference attendees are invited to attend this competition event on September 8th (see link below for details).
Event Website —> Ritz Group University Shark Attack Page
---
FAQs
Who do I contact with questions?


Driving directions and parking?
Take GA-400 to Exit #2 (Lenox Road). Turn right onto Lenox Road towards Piedmont Road. At the stoplight, turn left onto Tower Place Drive NE. (On the Border Mexican Restaurant will be located on the left.) Remain in the left lane through both stop signs. Continue straight to the entrance of the Tower Place 200 parking garage (to the left of the front entrance of the building). Take a ticket. Conference attendees receive parking validation cards (complimentary).
MARTA access to conference?
Yes! The MARTA stop for this conference is the Buckhead N7 Station (next to Maggiano's Little Italy on Peachtree Road). Exit right off the train. Follow the exit sign to Tower Place Drive. Cross a walking bridge toward Tower Place Drive. Continue down the sidewalk until you reach the crosswalk. Cross the street and turn left up the sidewalk. Walk directly to the entrance of 3348 Peachtree Rd., Tower Place 200.
What are the amenities?
Breakfast and lunch will be served on both days of the conference (please let us know about dietary restrictions/preferences). Plenty of snacks and beverages will be available throughout both days. A reception will be held at the end of day 1 (Friday) that offers complimentary beer and wine along with cheese tray assortments.