Event Information
Location
ROCA Baltimore
880 Park Avenue
Third Floor
Baltimore, MD 21201
AccelerateBaltimore Demo Night 2022
About this event
Join us for the 2022 AccelerateBaltimore Demo Night on April 6, 2022, from 5:30 pm - 7:30 pm at ROCA Baltimore, 880 Park Avenue, Third Floor, Baltimore, MD 21201
This is your chance to meet the five companies that were selected to participate in our rigorous 13-week program and awarded $50K to launch their business to the next level! You will hear short presentations from the CEOs and spend time catching up with others in the Baltimore startup ecosystem with food and drinks! We are excited by the growth and successes we're seeing, and we appreciate your contribution to this encouraging momentum.
Agenda
5:30 PM - Registration
6:00 PM - Opening Remarks
6:15 PM - Startup Pitches
6:45 PM - Reception & Networking
Hosted by AB Program Director, Brendan McAdams
Directions & Parking
880 Park Ave, Baltimore, MD 21201 | Get Directions
Street parking is available nearby or you can also park for a small fee in the Maryland Avenue Garage or Symphony Center Parking Garage.
Can't make it in person? Tune into the Livestream at 6:00 PM https://vimeo.com/event/2005563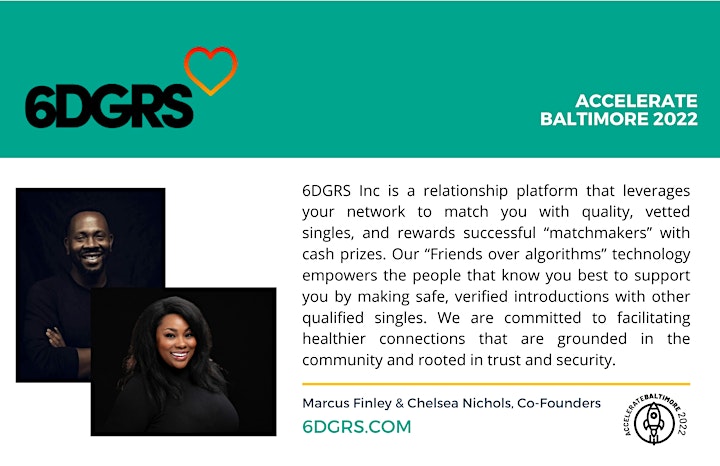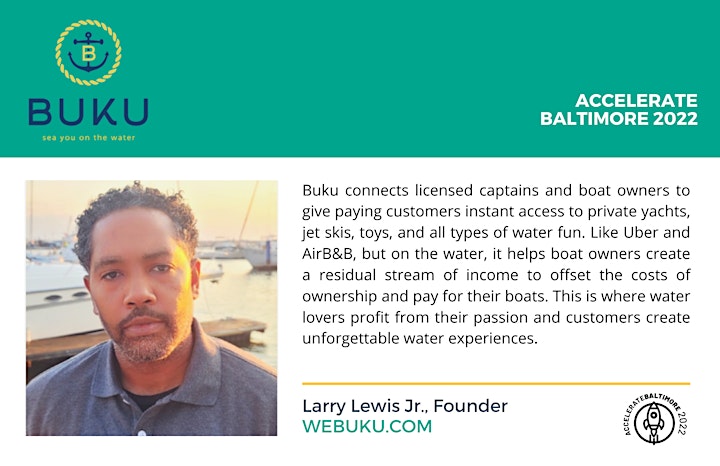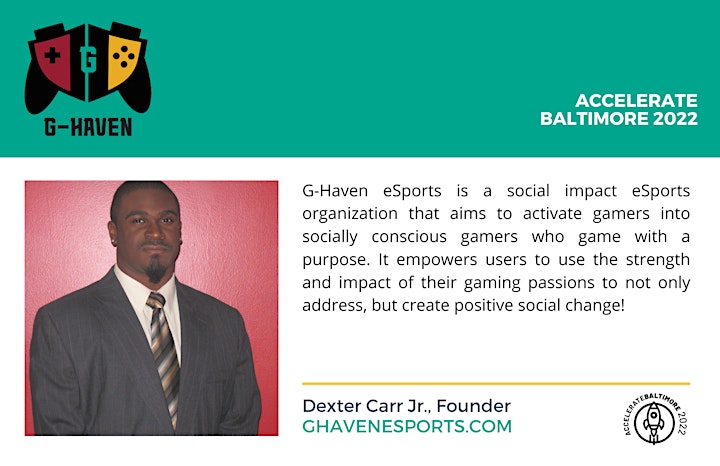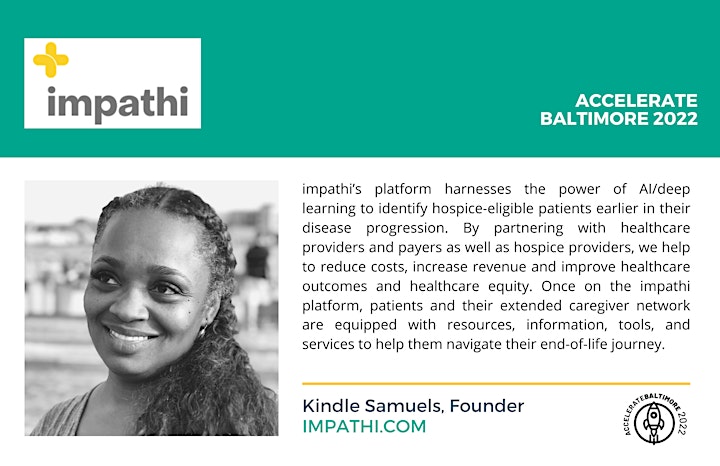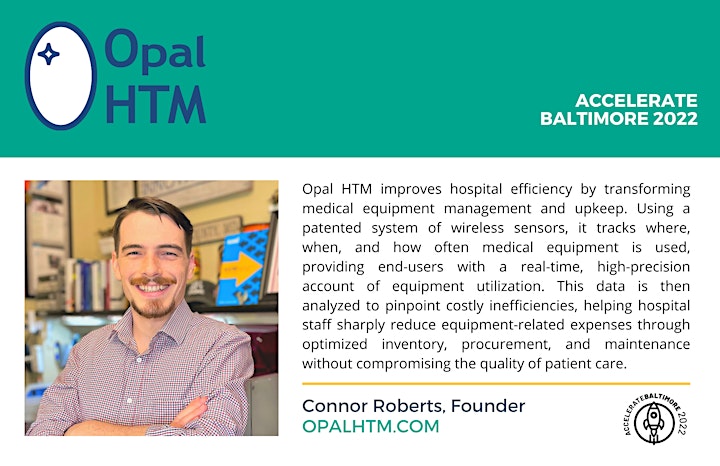 Demo Night is sponsored by:
Adashi provides public safety software to 1,500+ emergency services organizations around the world. Our complete public safety platform gives agencies the tools to staff, respond to, and manage critical incidents safely and efficiently. Our products are specifically designed for the distinct requirements of the public safety industry. We give first responders technology that adapts to their needs, no matter what kind of incident they are facing. www.adashi.com
Response Labs is an integrated product development company enabling customers and consumers to share their brands and experiences easily, quickly and with the most relevance. With a dual focus split between building custom solutions for our clients and developing our own products, we aim to bridge technologies, integrate platforms, provide deeper user experiences and enhance relevant insights. www.responselabs.com
ROCA Baltimore has a mission is to be a relentless force in disrupting incarceration, poverty, and racism by engaging the young adults, police, and systems at the center of urban violence in relationships to address trauma, find hope, and drive change. www.rocainc.com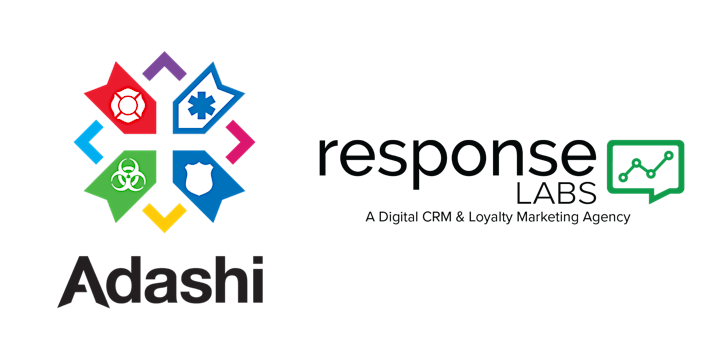 AccelerateBaltimore is presented by:
ETC (Emerging Technology Centers): Founded in the late 1990s as a non-profit 501(c)3 venture of the Baltimore Development Corporation (BDC), the ETC (Emerging Technology Centers), promotes economic growth by providing its member companies with the resources they need — access to seed capital, mentors, potential partners, a collaborative community, etcetera — to get where they want to go, as quickly as possible. Over the years, hundreds of companies have passed through our doors, creating thousands of jobs, and raising billions of dollars in outside funding. And it's more than that. Built upon a simple principle — providing "a safe, controlled environment in which to grow". www.etcbaltimore.com
The Abell Foundation is dedicated to the enhancement of the quality of life in Maryland, with a particular focus on Baltimore. The Foundation is committed to being an agent of change by: supporting efforts to solve systemic social, economic, and environmental problems; providing research to better inform the civic conversation about relevant issues; and investing in new technologies that have the potential to benefit society. www.abell.org
Baltimore Development Corporation (BDC) is the economic development agency for the City of Baltimore. Our mission is to grow the city's economy in an inclusive manner by retaining, expanding, attracting businesses, and promoting investment, thereby increasing career opportunities for residents. www.baltimoredevelopment.com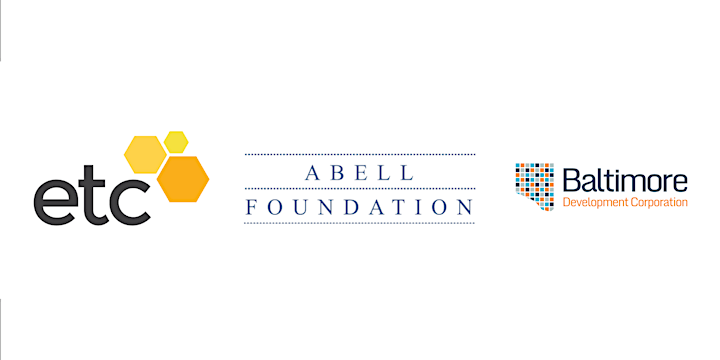 Date and time
Location
ROCA Baltimore
880 Park Avenue
Third Floor
Baltimore, MD 21201