'Accelerate Your Spiritual Growth' Workshop (PHOENIX, AZ)

Saturday, September 21, 2019 from 10:00 AM to 4:00 PM (MST)
Event Details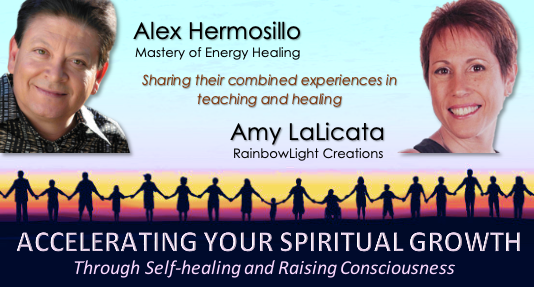 Join Alex Hermosillo

and

Amy LaLicata
in


Accelerate Your Spiritual Growth




Through Self-Care, Healing and Raising Your Consciousness




WORKSHOP


 
Event Description
This workshop is for anyone on their spiritual path or who simply wants to understand themselves and the world better for a gentler, heartful and more skillful life.    


Together, Alex Hermosillo and Amy LaLicata, will offer participants tools utilizing Mastery of Energy Healing techniques, along with helpful practical information about Ego and Heart awareness for raising your vibrations to uplift and accelerate the evolution of your spiritual growth.  The energy and wisdom you gain will benefit, balance, and nurture all aspects of your life including, personal heath, emotional well-being, loving and respectful relationships, purposeful career, and strengthening your inner connection to your Divine spiritual essence.  


Participants will learn and experience:
How to discern Ego and Heart attitudes, actions, and emotions

How to skillfully relate to the challenging situations in your personal life and in the world

How to access and work with Divine energy

How to balance yourself emotionally, mentally and physically for self-healing

How to recognize your energies from the energies of others

How to raise your vibrations to gain new perspectives about who you are, your true essence, and your spiritual path
Alex and Amy bring Fun and Joy to the practice of loving, healing and living heartfully, as they share their gifts with you.  The knowledge and tools they offer in this workshop complents any and all methods you are currently doing to have a happy, healthy and balanced life.  
 
Come join us for a gathering of enlightened souls! 


Presented by MASTERY OF ENERGY HEALING and RAINBOWLIGHT CREATIONS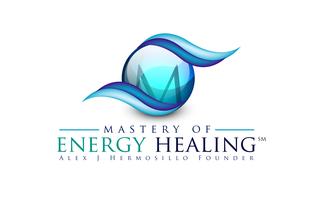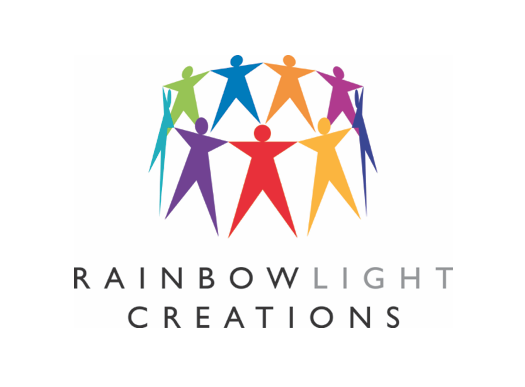 ---

Special Note:  
Seating is limited.  Attendees have the option to register here or call (480) 345-9972 up to 48 hours before the event to reserve their seat.    
Or, we accept walk-in's as room is available.  A $135 entry fee is kindly requested at the door.  Recording devices are not allowed.


Registration deadline is SEPTEMBER 18th.


Thank you!


---
Meet Alex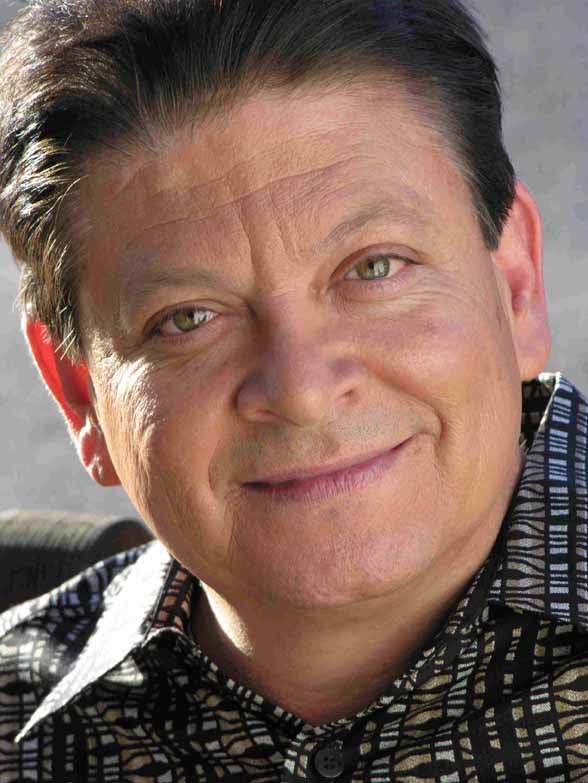 Alex Hermosillo was born with the natural gift to help people with their pain with a touch of his hand.  In 1997, he was given a second gift through a near-death experience where he gained great wisdom and returned from his extraordinary journey with his healing abilities and intuitive senses greatly amplified.  Today, he is here for a sole purpose:  To serve as a conduit for light, love and healing, and to awaken the healing energies in those who seek a better way of life.  


Alex is the founder of Mastery of Energy Healing (M.E.H.).  M.E.H. is a gentle, non-invasive healing technique that assists the individual in releasing the energies and memories of unserving thoughts, emotions, and patterns in the mental, emotional and physical bodies.  Through this releasing process, individuals experience a release of anxiety, stress, worries, fear, confusion, and aches and pains, allowing greater clarity, peace of mind and relief from symptoms of illness.  Alex shares, "No two energies can occupy the same space.  When one allows the release of non-nurturing eneriges, we create space to bring in Light, Love and Healing balancing your physical, mental and emotional bodies so they may heal."


Alex has helped people heal from heart disease, cancer, tumors, migraine headaches, grief, trauma, depression and much more.


Watch a Fox News interview with Alex (5 minutes): http://youtu.be/WTfikf50Z_U
Meet Amy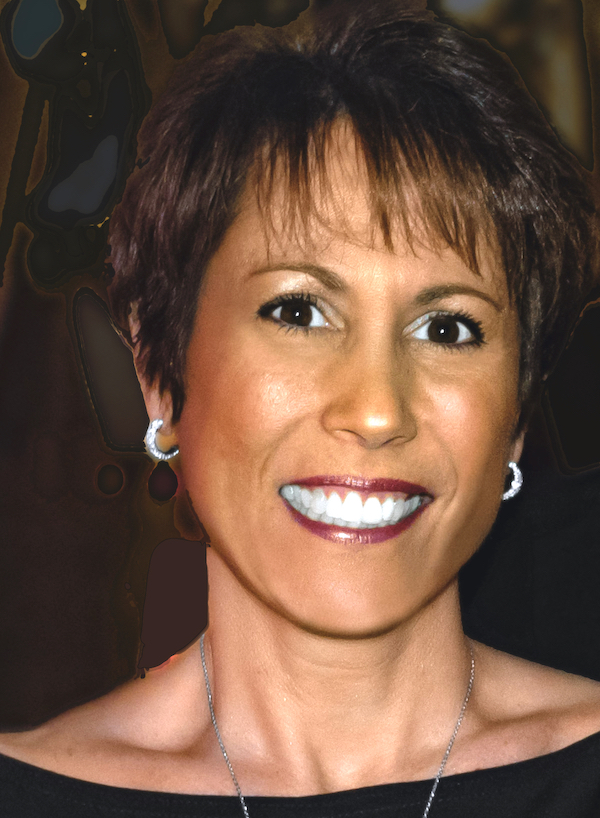 Amy LaLicata is a filmmaker, musician, writer, director/producer, publisher and the founder of a multimedia production company--RainbowLight Creations--bringing messages of hope, love and healing.  She is also co-founder of Mastery of Energy Healing with Alex Hermosillo and currently sits as its Director.  


Since childhood, Amy has experienced an innate sensitivity and intuitive connection to the spiritual realm.  At the age of 18, she contracted a life-threatening illness, laying on what was to be her deathbed, when an angel appeared to her mother who conveyed ot her, "Worry no longer, Amy will be just fine."  The following morning, Amy miraculously began recovering from her illness.


Today, she is a healer and spiritual teacher, who through her studies in metaphysics, the healing arts, and her own life experiences, joyfully shares the wisdom she gained.  She has a knack for explaining abstract spiritual principles in practical down-to-earth terms, and she is here to help people navigate their life heartfully, skillfully and spiritually.  She reminds us that throughout our life, including in times of challenges and hardhsips, it is our attitudes, choices, and how we 'relate' to our life experiences that governs our spiritual growth.  She reminds us that Hope opens a doorway to infinite opportunities, that we are supported by the spiritual realm, and that WE ALL ARE LOVED MORE THAN WE KNOW.


Amy has helped people heal from cancer, migraine headaches, grief, depression and more.
---

FAQs
What can/can't I bring to the event?
PLEASE ARRIVE at 9:15am FOR CHECK-IN
WE ASK THAT YOU BRING:  
   1.  Wear comfortable clothing, and bring a sweater (hotels tend to be chilly).
   2.  Pad of paper and pen to take notes if you wish.

SPECIAL NOTES:  
   1.  This 6-hour class includes a 1-hour break for lunch; restaurants are available at the hotel and surrounding area.  
   2.  As a courtesy please don't wear perfume or cologne the day of class (deodorant is okay!).
   3.  Video or audio recording devices are NOT permitted.
How may I book a hotel room?
This class is being held at the SHERATON FOUR POINTS / PHOENIX SOUTH, AZ where we have a block of rooms reserved for students of Mastery of Energy Healing.  The cost for a Standard King or Double Queen bed with a pull out couch is $79 USD per night +tax. Breakfast will be available at the restaurant on-site.  Deadline date to book your room with our group discounted rate is 30 days prior to the event when they will release our block of rooms, though you may still book a room at their regular rate if one is available. To book your room, call (480) 893-3000 and ask for Reservations.  Be sure to let them know that you are with the Mastery of Energy Healing group to receive the special discounted rate!  :-)
What are my transport/parking options getting to the event?
Free parking is available at the venue.
If I am on a restricted diet, may I bring a bag lunch?
Yes, but please be discreet, as as hotel policy coincides with Arizona state legislation stating no outside food is allowed in hotels.  (It has to do with food poisoning issues.)  Having said that, we do have this hotel's permission.
Where can I contact the organizer with any questions?
If you have a question, you can email us through our website Contact Us page at www.masteryofenergyhealing.com, or call our healing center at (480) 345-9972. 
Are there ID requirements or an age limit to enter the event?
The minimum age limit of attendees is 15 years, and they must be accompanied by a parent/guardian who is also attending class.  The ticket must be purchased by parent/guardian.  ID is not required at the door.  
Is my registration/ticket transferrable?
No.  Another person may not attend in your place.
Do I have to bring my printed ticket to the event?
Your paper ticket is kindly accepted, but not required. 
What is the refund policy?
Payments, unless noted otherwise on the MEH website calendar event description (such as The Basics of Healing events, which are non-refundable), if I pre-paid and need to cancel a pre-scheduled training class or other event, I understand that a 48-hour advance notice, by phone to the M.E.H. office at (480) 345-9972, is required.  If I give more than 48-hours notice, I will receive a full refund in the form of an M.E.H. gift certificate, which I can use for any product and/or service M.E.H. provides. 
The name on the registration/ticket doesn't match the attendee. Is that okay?
No.  The person who registered must attend.
Save This Event
When & Where

Four Points by Sheraton Phoenix South Mountain
10831 South 51st Street
Phoenix, AZ 85044


Saturday, September 21, 2019 from 10:00 AM to 4:00 PM (MST)
Add to my calendar
Organizer
Alex Hermosillo is an internationally known healer, author and spiritual teacher who was born with the natural gift of healing.  In 1997, he journeyed to Heaven through a near-death experience where he gained great wisdom.  With the gifts given to Alex, along with his experiences of healing, research and dedication, he developed a simple, fast and effective energy healing technique that anyone can do for themselves and others called, Mastery of Energy Healing.  He has helped people heal from heart disease, cancer, tumors, migraine headaches, depression, grief and much more.  He touches the lives of thousands who seek healing through his private sessions, lectures and classes.  Alex is a messenger from Heaven bringing peace, wisdom and healing to all who seek it.  

Alex is the founder of Mastery of Energy Healing, a healing center located in Phoenix, Arizona, and he has been performing energy healing services for more than ten years.  In addition to offering his services from his hometown, Alex travels speaking and teaching nationwide at medical colleges, conferences, bookstores, churches and related facilities including The Cancer Treatment Centers of America, the International Association for Near-Death Studies, the Lake Erie College of Osteopathic Medicine, Southern Arizona Veterans Health Center and the Southwest college for Naturopathic Medicine.  He has been featured on ABC, CBS and FOX News, Phoenix.

Visit masteryofenergyhealing.com for more information about Alex and his life work.
Facebook:
facebook.com/masteryofenergyhealing 
You Tube:
youtube.com/user/LightLoveHealing  
Phone: (480) 345-9972