Now anyone can participate in investment trading, not just the wealthy! This simple and proven system has paid out weekly since inception!
About this event
My name is Erahn, I am a wife and mother of 2 boys out of Colorado. I have worked as an entrepreneur for many years now, and have truly worn myself out buying, selling, recruiting, winning and losing over and over again. I have been searching for something just like this where I don't have to do ANYTHING to win. There is no selling, no buying, no recruiting required to win. This is the answer to my prayers, I make a profit every Friday whether or not I speak to anyone else about it....And that's just what I did for 2 months, I sat on this to make sure it worked before telling my family and friends.
3 months in and my heart is exploding with joy to share this simple opportunity with anyone looking to Accelerate their Retirement passively, while they sleep, and without selling or buying a thing!
Think about this...you may have money just sitting in your savings account, and you most likely make around 4% ROI in a YEAR... what if you could make that same return WEEKLY?? We have averaged between 2-4% weekly returns since inception in 2019!!
WHO WE ARE:
NovaTech was established in June 2019 as a registered Cryptocurrency Hedge Fund company out of Florida.
With a fully automated cryptocurrency and Forex trading platform, NovaTech provides customers with affordable investment solutions, using the most sophisticated and latest technologies available!
WHAT WE DO:
NovaTech is a registered Metatrader broker operating its own trading platform with one of the deepest liquidity pools in the industry.
WHAT WE OFFER:
There are several options for earning profits on your deposits.
PAMM Account - Percentage - Allocation - Management - Module
Let The Experts Trade For You (Preferred for the novice)
The PAMM account is a unique product that allows depositors to earn without the need for knowledge or experience in trading. You can deposit your funds in NovaTech's master accounts to be traded by our experienced team of traders.
There is no need for trading knowledge, experience, or skills.
MetaTrader 5 Account: Trade On Your Own
The MetaTrader 5 platform represents the all-in-one concept and offers an impressive array of analytical tools. We feature more than 100 stocks, currencies, and futures with over 80 technical indicators & analytical tools, as well as low PIPS & spreads using the latest MT5 Platform & Marketplace.
NovaTech Consistently Delivers Results
NovaTech's average total monthly return ranges from 12% to 15%, from the time of its inception in 2019. NovaTech's track record speaks for itself with 130+ straight weeks of documented profit distribution. An average of 2% - 4% in shared profits has been consistently paid to members each week. They have NEVER once not paid out to their members!
Note: Past Performance is not indicative of future results and should not be construed in any way as a guaranteed ROI.
Discover The Magical Power of Compounding Your Profits
What Is Compound Profit?
Compound profit is the addition of profit to the principal sum of a deposit. It is the result of redepositing the profit, rather than pulling it out. Then the profit in the next period is earned on the principal sum plus the previously accumulated profit.
Do you want to learn how simple it is to start investing with NovaTech?
Erahn Martin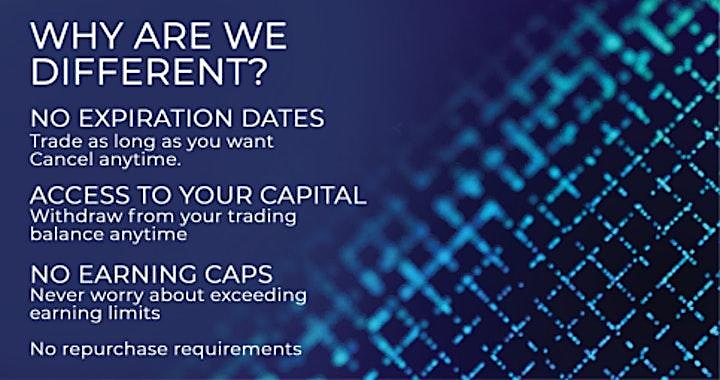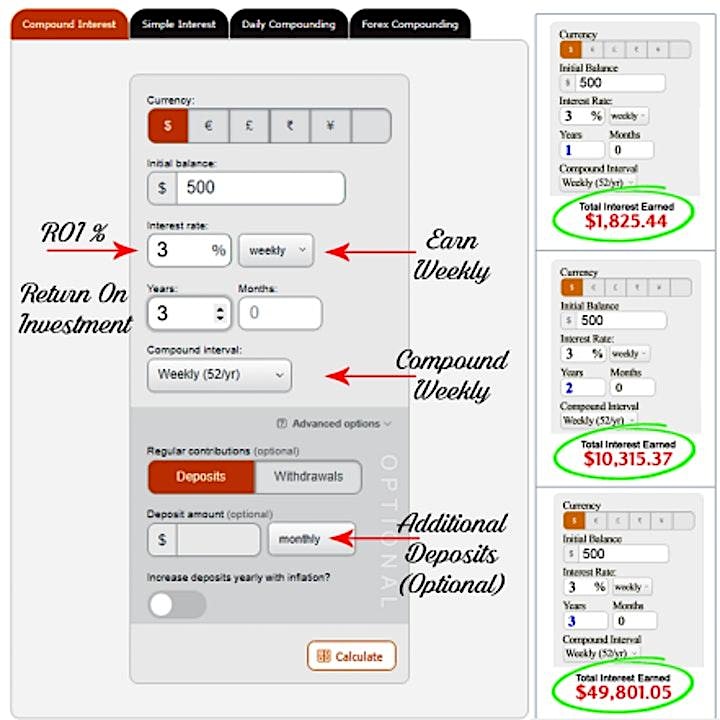 ***The compound calculator is not associated with NovaTech, nor is it endorsed by the company. Earnings shown here are examples of compound mathematics and should be used as educational purposes only.