Getting started on the right foot is key. Clear up your goals, direction, and approach for your job search.
About this event
The job market can be confusing, contradictory, and even daunting. Get guidance from a professional Career Coach and talk through your situation with a community of peers.
Key Takeaways
Refine your job search goal
Reflect on your unique strengths
Hear what's worked for your peers
Get more confident in your direction
Identify actionable next steps
During our time, we'll show you the 3 most essential strategies for your job search. We'll break things down and make it clear to make getting started easier. This will help you avoid common pitfalls as you're getting going!
What's Included
1-hour Live Online Workshop
Interactive Breakout Sessions
Expert Guidance from a Career Coach
Peer Discussion
Q&A
Get Started Now
Make the most of this by:
Meet Your Career Coach: Mark Gasche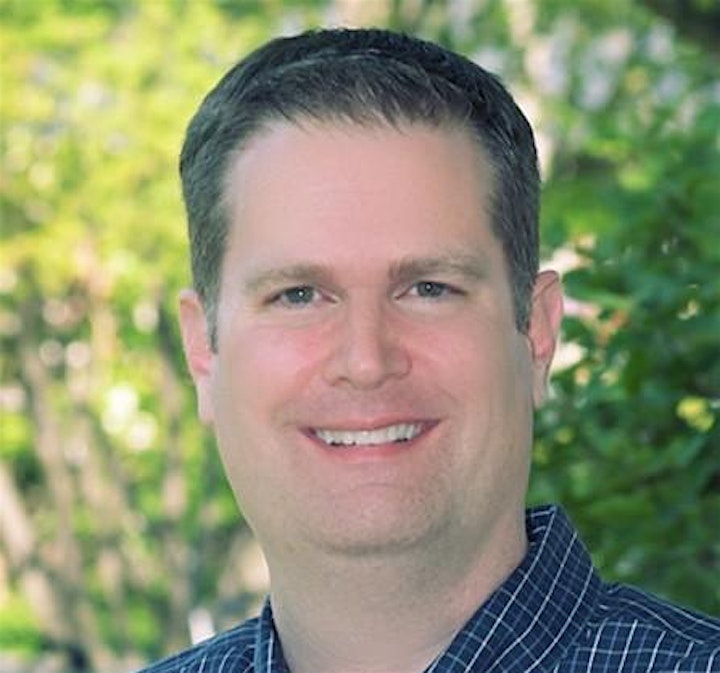 Mark is a Career Coach at Placement. He has 25+ years of experience as a motivated champion for a wide variety of job seekers who are dedicated to making a career transition. Mark is a career coach, teacher, advisor, speaker, consultant, entrepreneur, and leader in the career domain. He believes that career development delivered through human interaction and technology can help and change people to claim more of what they want in their work life. Mark has experience from the University of Chicago, SoFi, Northwestern University, and UCLA.
How to Join
You'll receive a Zoom link via email after registering.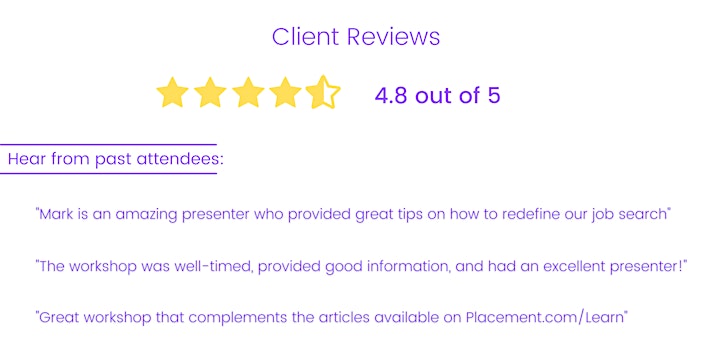 Organizer of Accelerate Your Job Search