Accelerate LP Div Product Training - Session III

Wednesday, November 5, 2014 at 8:00 AM

-

Friday, November 7, 2014 at 5:00 PM (CST)
Event Details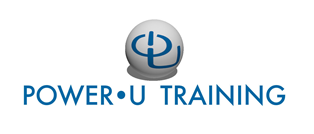 Introduction:

Being a partner in your success is part of the core foundation of our objectives in getting you ACCELERATED into the sales organization at Thomas & Betts.  As a participant in the new hire training, your curriculum covers training in the following categories: Product, Performance and Systems. As a result, tools are provided to you over the course of the year to aid you in being successful in your role.

*NOTE: Training for T&B/ABB LP Division Employees & Agents Only

REGISTRATION CLOSES ONE WEEK BEFORE THE EVENT!

There are 3 Sessions offered covering all the product lines in the Thomas & Betts family of brands.  Thomas & Betts New Hires are required to complete all three (3) sessions within 90 days of their hire date.  

Each of these session immediately follow a Discover Path Series Session to complete a full week of training for Thomas & Betts New Hires.

Details:
    Overview: Connectivity & Grounding (Basics of Wire & Cable)

    Connectivity & Grounding: Wire Termination

    Connectivity & Grounding: Blackburn Compression/ Mechanical

    Overview: Wire & Termination Tooling

    Connectivity & Grounding: Blackburn Compression/ Mechanical/ Lab L.2

    Russellstoll

    

Demand Creation

Pre-Requisite E-Learning Courses
    WNT8000_108e - Sta-Kon 101

    CNG9000_118e - Blackburn Basics of Wire & Cabling

    PHV7000_101e - Russellstoll Electrical Interconnection Systems

    VEM006_115e Solution Based Selling - Go To Market Strategy

    VEM006_215e Solution Based Selling - 4 Step Process
A completed Knowledge Assessment is required to receive full credit for this course.You will need to bring a mobile computing device, such as a laptop or iPad to class as you will be instructed to use these tools in your course at the appointed time.
To comply with Federal Law and OSHA safety standards, we have instituted a strict dress code

for lab product training.

 The dress code is to ensure the protection and safety of all participants. Those students/employees who come to the lab portion of the product training classes not complying with the dress code will not be allowed to participate and will not receive credit for the lab activity...
Wear safety glasses at all times. 

 State and Federal law require the use of safety eyewear by anyone working in a lab. The PowerU sales training department will provide these to you.

Tie back long hair.

 Long hair can accidentally get caught in equipment. Think about this! Loose, long hair can also block your vision, which can lead to accidents.

Wear full length clothing

 (e.g., pants, very long skirt or very long dress) which covers and protects your body from the waist all the way down to and including your ankles.

Wear shoes which cover and protect your feet completely.

 No sandals, flip-flops, open-toed shoes, or shoes with open sides or heels. No high heels and no slippers - the top of your foot must be protected!
Wear comfortable shoes.

  Standing on a hard tile floor for an extended period of time can leave your feet very tired and sore if you wear uncomfortable shoes.

Wear clothing which "breathes."

 Do not wear clothing which is loose enough to get caught in machinery. The lab can get very warm. Wear cotton or another natural fiber to keep from overheating yourself in the lab.

Come prepared to change clothes.

 If you do not want to spend the entire day dressed in your lab clothes, you may want to bring clothes for the lab and then change from your regular clothes to your lab clothes right before you go to the lab.
When & Where

T&B Corporate Office
8155 T and B Boulevard
Memphis, TN 38125


Wednesday, November 5, 2014 at 8:00 AM

-

Friday, November 7, 2014 at 5:00 PM (CST)
Add to my calendar