Join African Economic Congress to Crystalize Growth for Africa at this year's event with the theme "Accelerate Africa, Building Back Better
About this event
AEC 2021 is the platform for African leaders to connect and empower Africans with the lessons learnt across the board and proffer African-centric solutions for Africa problems, this year is no different.
AEC Presents Accelerate Africa; Building Back Better
A 3 Day Event to discuss and design Afro-centric solutions to Africa's challenges.From the backdrop of a dwindling economy and broken down systems, caused by Covid-19, African Economic Congress 2021 (#AEC2021) goal is to answer the question; "How Should Africa Do Better?"
Join leading African solution makers at this 3-day event to discover how Africans can have a better come back!
Register to attend this virtual and televised event, starting November 1-3, 2021, at 10 AM Daily. GMT +1.
Click the link below to register:
Accelerate Africa; Building Back Better
See Image Below for Event Schedule: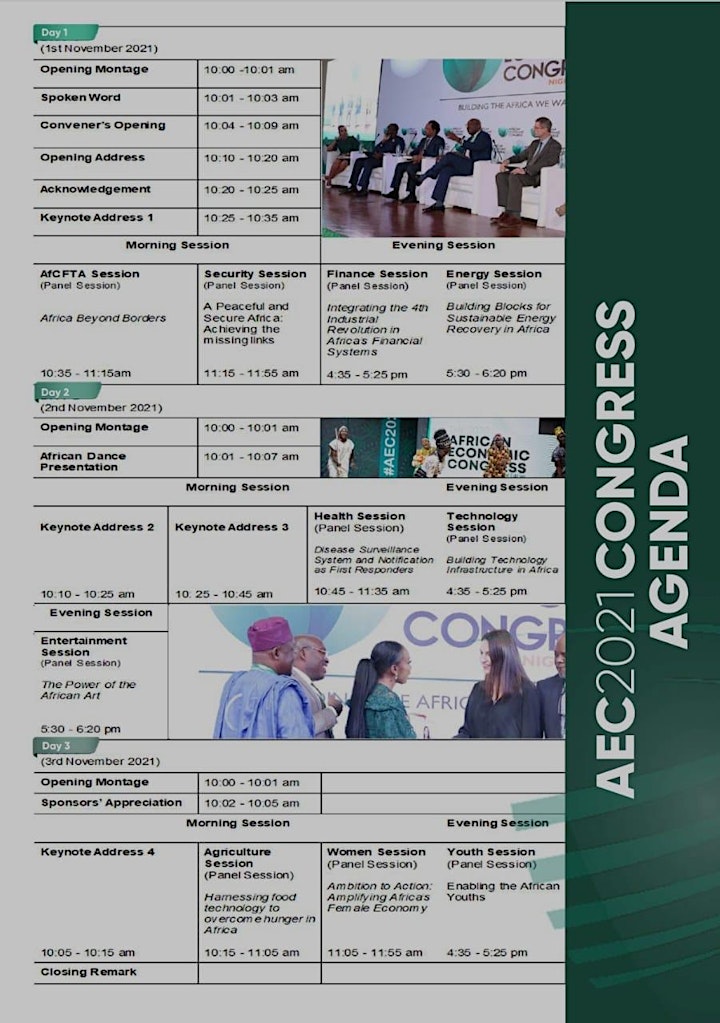 Register today, let's crystalize action for a greater and stronger Africa.
Visit the Website to Learn More.
AEC 2021 IS POWERED & SUPPORTED BY:
African Economic Congress
Deloitte
Nextier
The Central Bank of Nigeria
African Independent Television
And more.
About the Convener:
Nancy Nnaji is a Executive Producer and host of Moneyline with Nancy Show. Africa's biggest business and economic show where she predominantly has first hand dive into African challenges and provides a platform for its solutions to be brought forward. Despite the inroads being made with media and the platforms they provide, she realizes that for real growth to happen across board, African leaders across sectors need to come together, share a table and really dialogue together to learn from each other in order to gain the enlightenment to actualize growth while also giving the public a frontline seat so they can hold these same leaders accountable.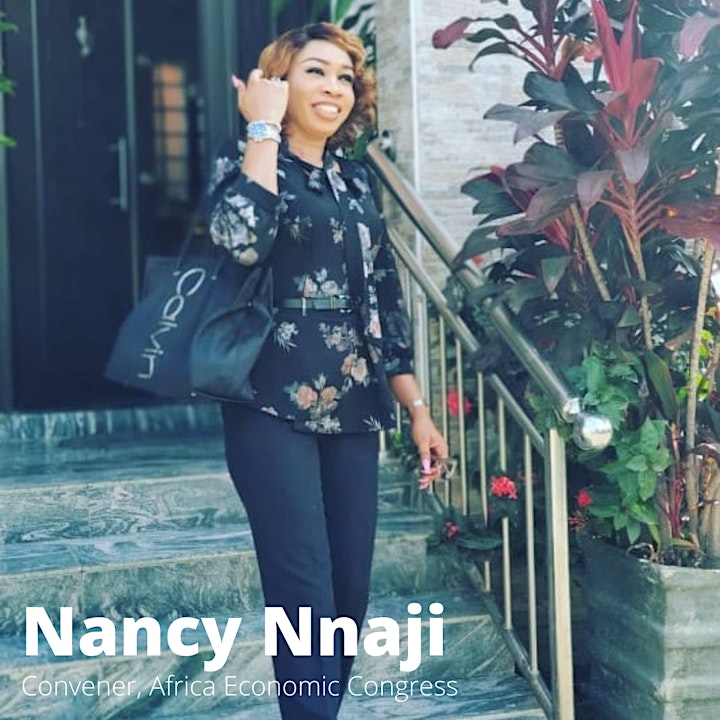 Organizer of Accelerate Africa; Building Back Better - Virtual Conference