Description
FOUNDERS
Are you curious about the questions investors will ask when you're pitching them? Interested in connecting with investors and other like-minded founders? Want to learn more about Acceleprise? Join us on Tuesday, September 17th, 3:00 pm to 5:30 pm.
The companies pitching will be from Acceleprise's 11th San Francisco cohort. They will pitch to a distinguished panel of high-profile investors, answer follow-up questions and receive real-time feedback.
You'll have the opportunity to watch founders pitch, learn about what investors are looking for in a pitch, get insight into the types of questions they have, meet leading seed-stage investors and the Acceleprise team.
This is a founder (and aspiring founder) only event. We're accepting RSVPs up to the day but will be reviewing and curating attendees to make sure we have the best experience for everyone involved.
The entire Acceleprise San Francisco team, the investor panel, cohort companies, and alumni companies. If you're interested in learning more about Acceleprise or applying to our upcoming cohorts - check us out here!
Agenda:
3:00 pm - 3:30 pm - Registration & Open Networking (light refreshments will be served)
3:30 pm - 5:00 pm - Pitch Competition
Companies (TBD)
4 min pitch to a panel of judges
1 min Q and A
1 min Feedback
5:00 pm - 5:30 pm - Awards and Networking
Investor Panel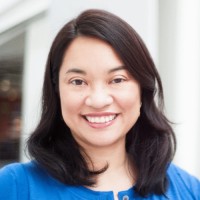 Ha Nguyen, Founding Partner, Spero Ventures
Ha Nguyen is a founding partner at Spero Ventures, an early stage venture capital firm that invests in the things that make life worth living: our well-being, work & purpose and human connection. Ha leads the firm's investments in purpose-driven startups that have the potential to reach venture scale led by underrepresented founders. She also advises portfolio CEOs and product leaders on design-thinking, org design, product strategy and hiring. Learn more about Ha here.
Charles Hudson, Managing Partner, Precursor Ventures
Charles Hudson is the Managing Partner at Precursor Ventures, a classic seed stage investment firm based out of San Francisco, CA. Prior to launching Precursor, Charles Hudson was a Partner with SoftTech VC, one of the most active seed stage investors in Internet and mobile startups. He focused on identifying investment opportunities in mobile infrastructure, mobile applications, and marketplaces. He was also the Co-Founder and CEO of Bionic Panda Games, an Android-focused mobile games startup. Learn more about Charles here.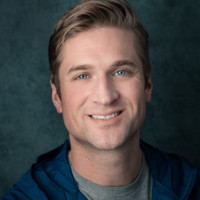 Alex Moore, Partner, 8VC
Prior to joining 8VC, Alex was a startup operator for 12 years. He was the first employee and Director of Operations at Planatir Technologies, a data analytics company, growing the team from one room to 350 people and $100mm in sales. Alex co-founded Backplane, a social analytics company, and NodePrime, a cloud automation company which was acquired in 2016. Learn more about Alex here.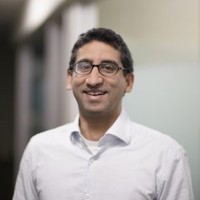 Arjun Chopra, Partner, Floodgate
Arjun Chopra leads Floogate's investments in opportunities that transform the "IT stack" in ways that help companies change the way they do business and compete. Before Floodgate, Arjun was the CTO at Cambridge Technology Enterprises (CTE), a publicly traded cloud computing company, where he launched and led their cloud strategy, products and services. He was a member of the board and executive team that raised multiple rounds of financing and spun out smartShift Inc. Learn more about Arjun here.
Special thanks to Microsoft Reactor for hosting us!