Academy Young Artists Present Academy Honors Trio Sunday, February 27, 2011 at 4 pm

Sunday, February 27, 2011 from 4:00 PM to 6:00 PM (PST)
Event Details
Academy   Young  Artists
Present
Academy  Honors  Trio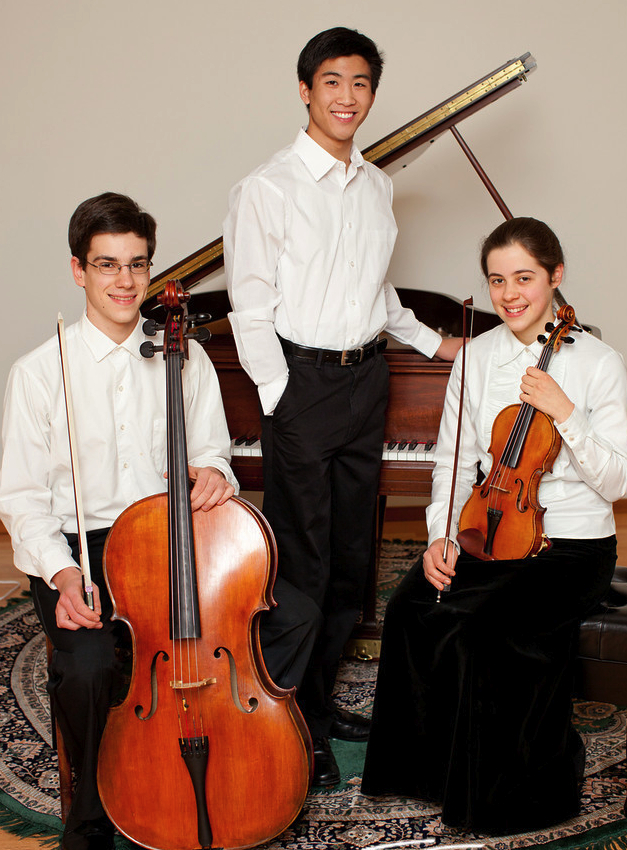 From left to right: Aaron Hall, Cello; Daniel Hwang, Piano; Sarah Hall, Violin
Program
Concerto in D Major, Op. 35                                                       Pytor Ilyich Tchaikovsky 
            I.   Allegro moderato-Moderato assai
Sarah Hall,  violin;     Tonya Eason,  piano
Concerto in A Minor Op. 129                                                Robert Alexander Schumann
            I.    Nicht zu scnell
            II.   Langsam
            III.  Sehr lebhaft
Aaron Hall,  cello;     Tonya Eason,  piano
 ~ Brief Intermission ~
Concerto for Violin, Cello, and Piano in C Major, Op. 56              Ludwig van Beethoven
            I.    Allegro
            II.   Largo (attacca)
            III.  Rondo alla polacca
Sarah Hall,  violin;    Aaron Hall,  cello;    Daniel Hwang,  piano;
Dr. Sasha Starcevich,  accompanist/coach
     About The Musicians:
Aaron & Sarah Hall, home educated, live east of Arlington on their family's small farm.  Having completed full programs for 4 years, they are attending their 5th year at the Academy of Music Northwest as an Honor's Ensemble.  Each has received awards in numerous string and piano competitions, including National MTNA prizes, soloed with and performed in orchestras, ensembles, and recorded 2 albums together.
Aaron, 18, studies cello in Seattle with Toby Saks (UW cello professor), and composes music when time allows.  In addition to his music activities, he has a passion for propagating and growing plants to sell each summer.  He also enjoys photography, hiking, and is an avid weather enthusiast.
Sarah, 16, studies violin with UW violin professor, Ronald Patterson. In addition to her violin she enjoys playing piano, singing hymns, cooking, hiking, and taking care of her milk cow, Lily.
Daniel Hwang, 18, began piano at age six, currently studying with Dr. Sasha Starcevich.  He has won piano competitions on both coasts including the WSMTA Outstanding Artist, Eastside Scholarship, Chopin Foundation Northwest, and New Jersey MEA competitions.  He has performed at the Weill Recital Hall and Alice Tully Hall in New York, and has been selected multiple times as one of the WSMTA state recitalists. In 2009 he joined the Academy of Music Northwest. In addition to piano, Daniel enjoys singing, music composition, photography, drawing and cycling. 
 Tonya Eason, award winning pianist, accompanist, and teacher, is a member of the Brechemin Piano Trio, a gold medal recipient of Musicfest NW, & MTNA NW Collegiate Piano Competition winner. She performed for the " Barry Lieberman & Friends " series, the Seattle Chamber Music Society Summer Festival, and the Shanghai Symphony Orchestra chamber series. Her undergraduate degree was from Whitman College, Masters in Piano Performance from UW where she pursues her Doctorate of Music Arts.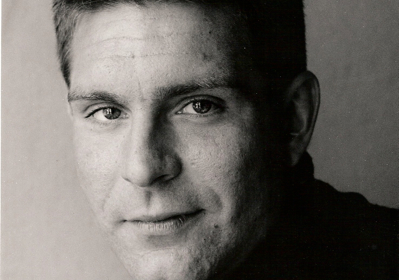 Dr. Sasha Starcevich, is currently enjoying a very rewarding career as an international piano performer and teacher.  Since receiving his Doctor of Musical Arts Degree from Yale University in May of 2003, he has continued to thrill audiences here in the United States, Canada and Europe.  Starcevich has given recitals at the Weill Recital Hall in New York's Carnegie Hall, Moscow's Tchaikovsky Hall, Windsor Castle, and in London's Wigmore Hall.  His solo recital there in May of 2002 was met with much critical acclaim, and a review in the Musical Opinion wrote:  "The repertoire was brilliantly conceived; a thoroughly enjoyable recital at every level".
As a soloist he has performed with orchestras throughout Canada, the United States, Europe, China and also toured Russia with the Samara Philharmonic Orchestra, and has performed at several international festivals such as the Henley Festival in England and Holder's Season in Barbados.  Starcevich has recorded for CBS Television in the United States and has released two CD's under the Britstar label in the United States and the Jacques Samuel Label in London, England.
Dr. Starcevich has been adjunct professor of piano at the State University of New York, department chair of music and professor of piano at the South Carolina Governor's School for the Arts, and has taught students attending pre-college division at the Juilliard School in New York.  He currently maintains an active private studio in his native Vancouver, Canada.
His students have been prize winners of local, national and international awards, and have gone on to study music at prestigious schools such as the Eastman School of Music, the Juilliard School in New York and the Peabody Conservatory. Dr. Starcevich is in frequent demand as a performer, adjudicator and presenter of Master Classes throughout North America, Russia and China.
 We hope to see you there!

 Special thanks to Loretta Brown at the Bellevue Sherman Clay for her assistance with this event.

Sherman Clay Pianos, 1000 Bellevue Way NE, Bellevue, WA  98004
425-454-0633 (Bellevue Showroom) 425-985-9513 (mobile) Loretta_brown@sclay.com

When & Where

Sherman Clay
1000 Bellevue Way N.E.
Bellevue, WA 98004


Sunday, February 27, 2011 from 4:00 PM to 6:00 PM (PST)
Add to my calendar
Organizer
Academy Of Music Northwest
The Academy of Music Northwest has been a leading music school in the Pacific Northwest since 1997, providing music education and performance opportunities for the most gifted young artists between the ages of 4 - 18 for all instrumentalists, singers, composers and conductors. The academy presents recitals, chamber music performances, masterclasses, workshops and orchestra concerts in Bellevue, Seattle and Mercer Island every year.
Academy Young Artists Present Academy Honors Trio Sunday, February 27, 2011 at 4 pm