Academy of Technology, Digitalisation, AI and Humanism
About this Event
Do you ask yourself?
- What is Human 2.0 and Society 5.0?
- How am I prepared for ' learning, unlearning and learning anew' ?
- Do I have a Growth Mindset or Fixed Mindset? How to change that?
- Why Knowledge is the new currency?
- How am I aware of the rapidly growing and changing Technology, Digitalisation, Artificial Intelligence and how to use them?
If your answers is 'insufficient', 'not really', 'not at all'', 'limited' or 'I do know'- to at least one of these questions, this seminar/workshop is right for you!
REGISTRATION
Note: when registering please click on register and then continue!
Registration is only possible via this form.
WORKING AGENDA
8:30 – 9:00 REGISTRATION
9:00 – 9:30 OPENING SESSION Welcome and introduction to the day
Pavel Trantina, Member of the European Economic and Social Committee, EU relations and project manager, Czech Council of Children and Youth (ČRDM, tbc)
Jan Lichota, Association Bureau, visit brussels (tbc)
9:30 – 10:45 DEEP DIVE 1
Part 1 – Technology, Humanism, Longevity
Monika Łagodzińska, CEO | Knowledge Broker| Moderator| Speaker| The Foundation for Lifelong Learning PERITIA
Elsa Papadopoulou, Legal/Policy Officer at EIC, DG Research & Innovation, European Commission
Geoffroy Verney-Carron, Innovation, agility, entrepreneurship, personal & digital transformation
Sacha Waedemon, CEO @ DIGITAG , Performance Marketing, Digital Transformation, Innovation Consulting ,Design Thinking (tbc)
Part 2 - Open room/ Debate, voting, questions, thoughts and opinions with speakers and participants
10:45 – 11:15 BOOST COFFEE BREAK & NETWORKING
11:15 – 12:15 DEEP DIVE 2
Part 1 – Human 2.0, Society 5.0, AI- It's alive
Anna Melenchuk EU Policy Officer at ActionAid, Board Member at the Institute of Innovative Governance
Nicolas Moës, AI Policy Researcher & Project Manager at The Future Society
Omri Preiss, Managing Director at Alliance4Europe
Part 2 - Steps into 100 years, Knowledge Industry and Self-Education
Monika Łagodzińska, CEO | Knowledge Broker| Moderator| Speaker| The Foundation for Lifelong Learning PERITIA
12:15– 12.30 CLOSING REMARKS
Wrap up of the day and next steps
ORGANISERS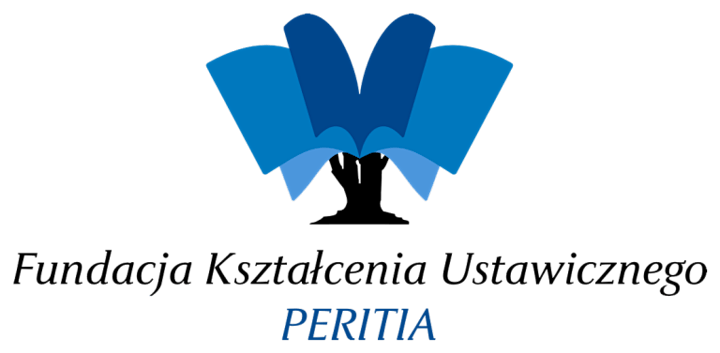 PARTNERS


FAQs
Are there ID or minimum age requirements to enter the event?
ID will be required and checked at the registration.
What are my transportation/parking options for getting to and from the event?
Please see more at the EESC web page - https://www.eesc.europa.eu/en/contact/how-get-eesc
How can I contact the organizer with any questions?
Please contact us via email: biuro@fundacjaperitia.pl
Do I have to bring my printed ticket to the event?
No
How to get to the EESC?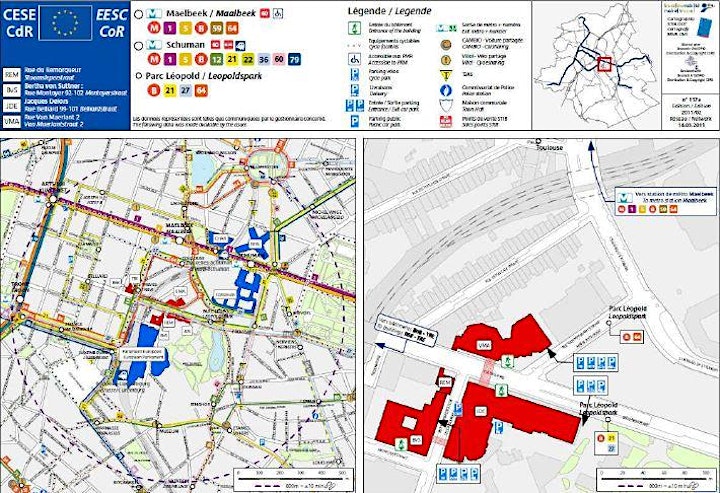 21 Books for XXI Century
[edition 2019]
1 Dragnet Nation, by Julia Angwin
2 Hello World: Being Human in the Age of Algorithms, by Hannah Fry
3 The Sixth Extinction: An Unnatural History by Elizabeth Kolbert
4 The Influential Mind: What the Brain Reveals About Our Power to Change Others, by Tali Sharot
5 The 100-Year Life: Living and Working in an Age of Longevity, by Lynda Gratton , Andrew Scott
6 Sapiens: A Brief History of Humankind ,by Yuval Noah Harari
7 Homo Deus: A Brief History of Tomorrow, by Yuval Noah Harari
8 21 Lessons for the 21st Century, by Yuval Noah Harari
9 Brief Answers to the Big Questions, by Stephen Hawking
10 Brief History of Time: From the Big Bang to Black Holes , by Stephen Hawking
11 The Black Swan: The Impact of the Highly Improbable (Incerto), by Nassim Nicholas Taleb
12 Fooled by Randomness: The Hidden Role of Chance in Life and in the Markets (Incerto) , by Nassim Nicholas Taleb
13 I Contain Multitudes: The Microbes Within Us and a Grander View of Life , by Ed Yong
14 The Shallows: What the Internet Is Doing to Our Brains , by Nicholas Carr
15 Enlightenment Now: The Case for Reason, Science, Humanism, and Progress , by Steven Pinker
16 12 Rules for Life: An Antidote to Chaos , by Jordan B. Peterson
17 What Money Can't Buy: The Moral Limits of Markets , by Michael J. Sandel
18 Factfulness: Ten Reasons We're Wrong About the World--and Why Things Are Better Than You Think, by Hans Rosling
19 The Bloodless Revolution : A Cultural History of Vegetarianism from 1600 to Modern Times, by Tristram Stuart
20 Rise of the Robots: Technology and the Threat of a Jobless Future Paperback , by Martin Ford
21 The Singularity Is Near: When Humans Transcend Biology, by Ray Kurzweil