Academy Of Music NW Presents Spring Chamber Music Concert 

Friday, June 11, 2010 from 7:00 PM to 9:00 PM (PDT)
Event Details
AMNW JUNE 2010 SPRING CHMABER MUSIC CONCERT
Please join the Academy Of Music Northwest's talented and dedicated young musicians in an evening of intimate music conversations. You will hear greatest chamber works from Beethoven to Dvorak!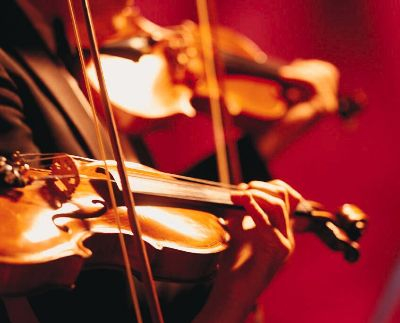 Free will donation at the door support performance opportunities for gifted young musicians.

 PROGRAM
Viola Quintet in C Major, Op. 29                                                                   Ludwig van Beethoven
     I.Allegro moderato                                                                                                   (1770-1827)      

Hannah Lin and Ben Watson, violin; Amy Dong and Chloe Murphy, viola; Will Spengler, cello
Piano Trio in F Major, Op. 22                                                                 Johann Nepomuk Hummel
     I.Allegro moderato                                                                                                   (1778-1827)                                                                                               
Chandler Moy, violin; Madelyn Kowalski, cello; Bryan Zhao, piano
Sonata No. 9 in F Major, "Golden Sonata"                                                                 Henry Prucell                                                                                                                                             (1659-1695)
    III. Canzona 
    IV. Grave
    V. Allego                                                                                                                             

Muirne Mitchell, violin; Madeleine Zeiler, viola; Natalie Harris, cello;
Stephanie You, piano
Piano Quintet, Op. 76 No. 2                                                                                       Friedrich Kiel
       I.Allegro maestoso                                                                                               (1821-1885)                            

Marie Leou and Elina Gentilhomme, violin; Amy Dong, viola;
Zhao Hui Grubb, cello; Ben Watson, piano

"The Greedy Hawks"                                                                                                     William Byrd
                                                                                                                                       (1540-1623)
Lara Lewison and Serena Liu, soprano; Mina Esary and Sarah Hall, alto;
Jonathan Lee and Ben Watson, tenor
Piano Quintet in Eb Major, Op. 44                                                                        Robert Schumann
     I.Allegro brillante                                                                                                        (1810-1856)
Ava Runge and Joelle Warkov, violin; Leif Mitchell, viola;
Angus Rush, cello; Irene Chen, piano
Piano Quintet in C minor, Op. 1                                                                           Ernst von Dohnanyi
     III.Scherzo: Allegro vivace                                                                                          (1877-1960)
Lara Lewison and Jonathan Lee, violin; Stephen Creswell, viola;
Dorian Latchague, cello; Raymond Zhang, piano
INTERMISSION
String Quintet in G Major, Op. 77                                                                             Antonin Dvorak
     I. Allegro con fuoco                                                                                                  (1841-1904)                      

Kevin Lee and James Bou, violin; Natalie Chin, viola;
Calvin Chan, cello; Myron Pak, bass
Piano Quartet No. 2 in Eb Major, WoO 36                                                   Ludwig van Beethoven
      II. Allegro con spirito                                                                                           (1770-1827)                              

Sung Jung, violin; Gina Lee, viola; Jamie Gallupe, cello
David Siebert, piano
Piano Quartet No. 2 in Eb Major, Op. 87                                                                  Antonin Dvorak
     IV. Finale: Allegro ma non troppo                                                                           (1841-1904)
Isis Rush, violin; Kevin Saalwaechter, viola; Andrew Lee, cello;
Andrew Liu, piano
Quintet for Winds and Piano                                                                                  Wolfgang Mozart
                                                                                                                                     (1756-1791)
     II. Larhetto
     III. Rondo: Allegretto
Bhavani Kotha, oboe; Brendan McMullen, clarinet; Hunter Brown, bassoon;
Josiah Boothby, horn; Toby Chen, piano
Concerto for Violin, Cello and Piano in C Major, Op. 56                                 Ludwig van Beethoven
      III. Rondo alla polacca                                                                                             (1770-1827)

Sarah Hall, violin; Aaron Hall, cello; Daniel Hwang, piano
Accompanied by Harumi Flesher
When & Where

Bellevue Christian Church 
10808 SE 28th St.
Bellevue, WA 98004


Friday, June 11, 2010 from 7:00 PM to 9:00 PM (PDT)
Add to my calendar
Organizer
Academy Of Music Northwest
The Academy of Music Northwest has been a leading music school in the Pacific Northwest since 1997, providing music education and performance opportunities for the most gifted young artists between the ages of 4 - 18 for all instrumentalists, singers, composers and conductors. The academy presents recitals, chamber music performances, masterclasses, workshops and orchestra concerts in Bellevue, Seattle and Mercer Island every year.
Academy Of Music NW Presents Spring Chamber Music Concert