Description
Get ready for Academy of Friends and Equinox Sports Club's 4th Annual VIP Pride Parade Viewing Party and Fundraiser on Sunday, June 30th, 2019!
Sit perched above Market Street in the sophisticated Equinox lounge and watch the 49th annual San Francisco Pride Parade roll down Market Street. Mix, mingle and enjoy an incredible day of partying!
Here's what you can expect at this very special VIP Party:
Open Bar featuring specialty cocktails and champagne

DJ St. John + guests spinning

Complimentary food + sweet treats

Pride Parade Viewing

Gift Bag
Through Equinox's generous sponsorship, 100% of monies raised will support Academy of Friends' mission of benefiting HIV/AIDS Services throughout the Bay Area.
More info to be announced!
Must be 21+ to attend this event.
Make sure to say you are *interested* in attending on Facebook HERE.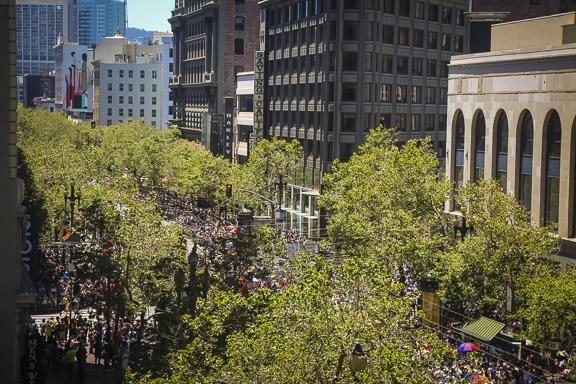 About: Academy of Friends is a local nonprofit, which raises funds, spreads awareness, and encourages volunteerism that benefits HIV/AIDS direct care and prevention education agencies in the San Francisco Bay Area. Academy of Friends has been in existence and evolving for over 39 years. Soon after the onset of the HIV epidemic, the organization dedicated themselves to the mission of working to ease the burden of this disease through the raising of funds in support of direct care for those with HIV/AIDS and educational programs to prevent infection. As the pandemic grew, thus did their scope; to help "…where the need is greatest, until the crisis has passed." Through the annual Academy Awards Night Gala, they have raised almost $9.5 million to support more than 73 HIV/AIDS service organizations in the San Francisco Bay Area. Please join in and make a difference.