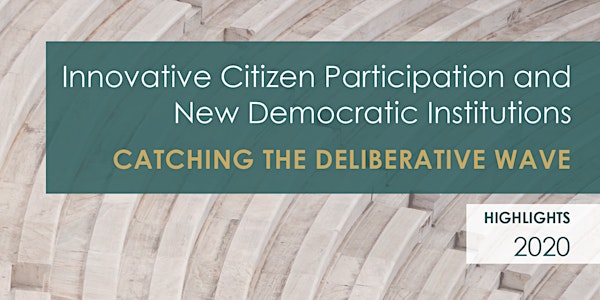 Academic Launch: Catching the Deliberative Wave
How can scholars of democratic innovations engage OECD's latest report on innovative citizen participation and new democratic institutions?
About this event
The Standing Group on Democratic Innovations is hosting the academic launch of the OECD's report Catching the Deliberative Wave: Innovative Citizen Participation and New Democratic Institutions. Claudia Chwalisz, who leads OECD's work on innovative citizen participation, will present the highlights of the report, demonstrate how the OECD's database can be used for teaching and academic research, and respond to questions and comments about the report.
The highlights of the report are available here.
Places are limited. Registration is now open to members of the standing group. Link for the webinar will be emailed a day before the event.
Please direct all queries to deminno@outlook.com
#DelibWave #demoinno