Location
Hotel Duval
The Horizon Room
415 North Monroe Street
Tallahassee, FL 32301
Description

IMPLEMENTING THE AFFORDABLE CARE ACT: ENROLLMENT, EDUCATION AND TAXES
The Affordable Care Act not only includes the most significant health-care reform in decades, but also one of the largest tax law changes, creating many unique and unprecedented issues for taxpayers and the uninsured. Please join Bloomberg Government, The Tax Institute at H&R Block, leading experts and policy makers for this breakfast discussion examining the real world implications of health-care reform implementation. Issues include how to help millions of uninsured taxpayers gain access to health insurance information and enrollment assistance and how government agencies can partner with the private sector to educate consumers and small businesses on their health-care obligations and choices to bridge the gap between education, understanding and enrollment.
The panel will be moderated by Christopher Flavelle, Senior Policy Analyst with Bloomberg Government. Confirmed panelists include:
Dr. Michael W. Garner, President and CEO of Florida Association of Health Care Plans

Professor Marshall Kapp, Director of the Center for Innovative Collaboration in Medicine & Law, The Florida State University

Rose Naff, CEO, Florida Health Choices

Peter Gosselin, Senior Health-Care Analyst, Bloomberg Government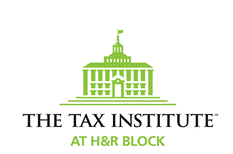 This invitation is transferrable.
For more information, please contact bgovevents@bloomberg.com.
This event is produced in association with The Tax Institute at H&R Block.