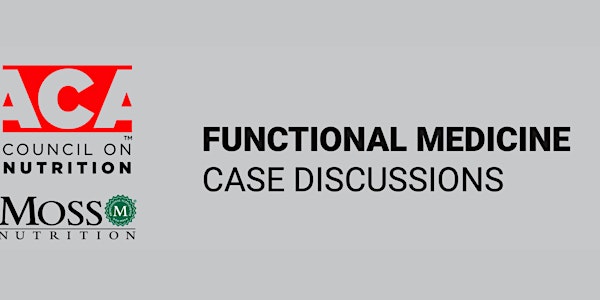 ACA Council on Nutrition Functional Medicine Case Study Discussion
Dr. Jeff Moss hosts an online review and commentary on a patients diagnostic and treatment information, presented with Dr. Paige Whitfield
About this event
Dr. Paige Whitfield will present a case study covering thyroid function, anemia/iron deficiency and chronic inflammation with Dr. Moss.
Dr. Jeffrey Moss hosts an online review and commentary on a patients diagnostic and treatment information that is submitted ahead by a participant. No personal patient information will be disclosed. You do not have to submit a case study to attend! The Case Study Discussions will be held the second Wednesday of each month.
The American Chiropractic Association Council on Nutrition is a body of chiropractors, who are also members of the American Chiropractic Association. They are committed to the growth, development and research of the science of Chiropractic and Nutrition, as a healing art for improving patient outcomes.
A zoom link will be sent to those who RSVP on the day of the event.