ABWA Presents 3rd Annual Equal Pay Day Celebration
Description
ABWA Crescent City Connections Express Network is a business association comprised of dynamic business women with a strong mix of women business owners and women business leaders.
The mission of the American Business Women's Association is to bring together business women of diverse occupations and to provide opportunities for them to help themselves and others grow personally and professionally through leadership, education, networking support and national recognition.
Our very successful Equal Pay Day celebration is celebrating its 3rd year on Tuesday, April 10, 2018. We have empowered hundreds and raised thousands in educational scholarship funds for local women. We invite you to join our event aimed at changing the lives of local business women and developing tomorrow's women leaders.
---
4:30pm-5:30pm
Join New Orleans Chamber of Commerce for Cocktails & Compensation Happy Hour in the American Sector Restaurant, Executive Committee Past Chairman, Melissa Gibbs, will kick off the event at 5:30pm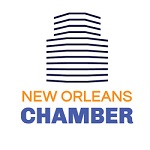 ---
5:30pm-6:00pm
Negotiation Strategies that work for Women (And Everyone): Lelia Gowland
Lelia Gowland helps make work work for women. Lelia started her company, Gowland LLC, because women kept coming to her for support in workplace negotiations and career decision-making. Now a sought-after speaker and writer on workplace dynamics for women, Lelia has worked with Fortune 500 companies such as GE and Expedia.com as well as professional associations across the country. Considered a thought leader in the field, Lelia is a weekly contributor to Forbes and has been profiled in Cosmopolitan and Marie Claire for her unique approach. Learn more at www.gowlandllc.com.
---
6:00pm- 6:30pm
Creating Gender-Balanced Leadership: Melissa Greenwell
Melissa Greenwell, Executive Vice President, and Chief Operating Officer, leads supply chain, information and technology, human resources, corporate communications and legal at The Finish Line, Inc., a national specialty athletic retailer. Melissa has applied her expertise in the design and development of organizations in many industries to help create high-performance companies. Her career includes senior leadership positions with The Finish Line, JP Morgan Chase, Sallie Mae, Brightpoint North America, Alcoa, and Made2Manage Systems. She is also a certified executive coach who helps men and women understand how they can leverage natural strengths and identify and affect behavioral changes that will help them succeed as senior leaders. Her work has been recognized in a number of professional publications including The Boss Magazine.com, Inc.com, Business Insider.com, Recruiter.com and on radio networks. Melissa is a frequent speaker on the topic of gender-diversity in leadership at organizations and conferences around the country in every industry.
Melissa is the author of Money On The Table, How To Increase Profits Through Gender-Balanced Leadership. Greenwell takes a non-blame and logical approach in her challenge to male business leaders to hire more women in leadership positions, for the simple reason that their companies will make more money if they do. With so few women in leadership positions, companies are missing out on creating the best solutions, products, and services for their customers. Gender imbalance is a serious problem that is costly for companies in the long run but also one that is easy to solve. Learn more at www.melissagreenwell.com
---
6:30pm-7:30pm
Grand Prize Drawing and Equal Pay Salary Second Line benefiting ABWA's Educational Scholarship Fund, Grand prize 2 Round Trip Airfare Tickets from Southwest Airlines

---
For more ABWA information or to sponsor the event, learn more at www.abwaneworleans.org