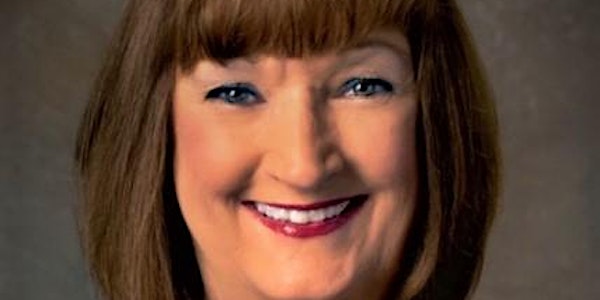 ABWA January Virtual Meeting- 2021 ABWA Goals, Vision and Updates
Sales Have Ended
Ticket sales have ended
Please check back for our February 2021 event.
Presenter: Mary Stephenson, ABWA District 1 Vice President with 2021 Updates
About this event
Join Us For Updates, Goals and the Vision of ABWA in 2021
Mary is a member of the Lakeland Downtown Chapter of ABWA. She joined ABWA in 2010. She has served as Professional Development Co-Chair, Treasurer, Chapter President, Membership Chair, and Fundraising. She severed as co-chair of the chapter's signature event – Women's Leadership Symposium in 2018 & 2020.
Mary has attended Regional and National Conferences is an Inner Circle member, received 12 Apex Awards and a graduate from Park University – a program offered thru ABWA at National Conference.
Mary's awards in ABWA include Chapter Woman of the Year, 2016 ABWA Top Ten, Chapter Presidents Award and a Top Ten Ambassador.
She is active in her community as well; Mary is a member of Kiwanis, United Way, KidsPack, serves in her churches Coffee Café, serves on the planning committee of the ATHENA Awards, an international award that supports, recognizes and honors women leaders of Lakeland. Mary was also a 2020 finalist of the ATHENA Leadership Award. She is on the board of the Lakeland Chamber of Commerce and graduate of Leadership Lakeland Class XXXVII. Mary is also a member of Polk County Builders Association, where she received the 2020 Volunteer of the Year and Lakeland Realtors.
Mary has been in banking for over 40 years. She works for Citizens Bank & Trust where she is a Vice President and Mortgage Loan Officer.
Mary has be married to her husband Bruce for 25 years, they have two children son; Jason, daughter; Kala and have seven grandchildren – Joshua, Kaitlyn, Savanna, Addison, Isabel, Haley and Trinity.
In her spare time Mary enjoys spending time with her grandchildren and traveling.
Mary's favorite quote is by Mother Teresa:
"I can do things you cannot, you can do things I cannot, together we can do great things"
Mary Stephenson
2019-2021 ABWA District I Vice President
2019-2021 SBMEF Trustee
2020 Women's Leadership Symposium Co-Chair
2018-2021 Chapter Advisor
2016 Woman of the Year
2016 Top Ten American Business Woman