Abundant Selling-How to Fill Up Your Pipeline Without Selling Like the Rest
Sales Have Ended
Ticket sales have ended
Never miss our event by signing up for free at www.meetup.com/GrowthDrivenEntrepreneursWorldWide Check out the variety of other offerings & learn about the organizer at www.maikosakai.com
Sales Have Ended
Ticket sales have ended
Never miss our event by signing up for free at www.meetup.com/GrowthDrivenEntrepreneursWorldWide Check out the variety of other offerings & learn about the organizer at www.maikosakai.com
Description
Abundant Selling Masterclass: How to Fill Up Your Pipeline Without Selling Like the Rest


Do you hide behind your computer wishing & hoping that you won't ever have to do any sales activities for your business while wanting streams of income to keep coming through?
First, you might want to ask why that is.
Because you're an introvert?
Because you hate sales?
Because you feel like doing sales is shameless self-promotionBecause you don't want to be "salesy" & and don't know how to execute?
If you identify with any of these statements, you have got to join us at this event so that you can transform your thinking into the *abundant selling* mode instead!
Another scenario: maybe you don't dislike sales that much, but you aren't getting the kind of results you want. You have no shortage of energy & motivation to keep at it. On the back of your mind, though, you are starting to wonder if you might be missing something.
Either way, getting the word out about your business is a crucial component to growing your business. I'm sure you agree. So why don't we tackle this once and for all?
So, here's a thought:
What if you no longer have to feel heavy about finding new customers & clients? It's a lot easier than you think without flashy tactics or gimmicks. And, we can work on it together. Would you give this a try?
At this event, Tai (product pro), Hemma (digital products pro) & Maiko (service pro) will walk you through what *abundant selling* is, why this concept is important and how to implement it in your business right away.
***Special Gift*** There will be a gift for all attendees!!! RSVP today to save your spot!
Who is this for?
This event is best suited for people who are considering to start a business, already started a business and seasoned entrepreneurs who have the desire to build a robust & sustainable business.
You will walk away with:
1. a realization that you can change your thinking about selling your offers & feel good about it.
2. an understanding of the key factors that can stand in your way of doing *abundant selling*
3. knowledge that none of what you actually offer matters & it's about what you can do instead.
4. learning what you should work on first to implement this strategy & get results right away.
5. newly regained confidence that will move your business forward.
What attendees are saying:
"Maiko's events are very dynamic and personal. I wasn't afraid to speak up and took away several concrete action steps. I've been to other events where I forget it the minute I walk out the door, but this event was different and very helpful."


Schedule:
6:00 PM – 6:30 PM Settling in & networking
6:30 PM – 7:15 PM Main Event
7:15 PM – 7:30 PM Q&A
7:30 PM – 8:00 PM Networking
Additional Note: Tickets are refundable only up to 7 days before the event.


Guest Panelists (in alphabetical order):


Hemma Haridin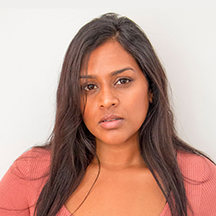 Hemma Haridin is a Healer and Entrepreneur. She is the author of "From Homeless to Healer: My Journey through Entrepreneurship, Awakening and Merging with my Higher Self.". In her healing practice, she specializes in removing energetic blocks that are keeping you from launching your Start-up or Creative Venture. Her purpose is to show you how to access your divine power as a Creator in order to experience the life you truly deserve using your Soul's Unique Blueprint. She is the Founder of the Ascended Entrepreneur Mastery School, an online Spiritual and Business Incubator for Awakened Entrepreneurs, which shows you how to bridge the gap between your spiritual practice and your business so you can change the planet and upgrade our civilization.
IG handle : hemmathehealer
FB : Hemma Haridin ( Author Page )
Tai Odunsi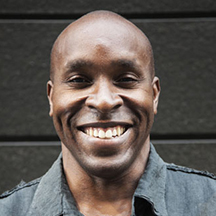 Tai is a "creative guru" and a serial entrepreneur whose talents include: Product invention, Branding, Copywriting, Graphic Design, and Storytelling. Also known as the "Wizker Man" for his flagship razor bump brush, the Wizker. Tai is also the author of "Collabetition," which answers how we can better compete in the Creative Economy. He has also authored & illustrated the Young Adult novels: "Katrina and the Animals," and "The Land of Intuit, and Cupid's Academy." Tai is a Leo, has a fraternal twin brother, and lives in Brooklyn, New York.
Maiko Sakai

Maiko Sakai, the founder of Airtight Concepts, is a business growth strategy consultant a.k.a. secret weapon, confidant, advisor & silent partner to her 7-figure clients who are creative entrepreneurs, founders, and CEOs with the desire to build a high-functioning, profit-generating piece of beautiful machine.
She also organizes a Meetup group, Growth-Driven Entrepreneurs Worldwide.

As a self-proclaimed "Queen of Counterintuitive Strategies," she provides effective but not-so-conventional strategies to boost sustainable profitability for her clients' businesses by utilizing both quantitative & qualitative assessments.
Originally from Yokohama, Japan, Maiko considers herself a New Yorker, loves ethnic foods of all kinds, and is a sucker for ultra-contemporary design & exotic houseplants. She earned her MBA from Johnson School of Management, Cornell University.


Find out more: www.maikosakai.com