Event Information
Location
Sunset Lake Camp
30811 Quinnon Road
Wilkeson, WA 98396
ABUNDANT HEALTH SABBATH- Improve Brain Health
About this event
Participate in Abundant Health Sabbath on May 14, 2022 from 1:30 to 7:30 pm at the beautiful Sunset Lake Camp!
This event is free and donations are accepted to help support sharing these resources with more people! Jesus once said to the believers before him, "You are the light of the earth."
The question is, was He serious? How do we handle this?
This year, one in twenty-five Americans will have one or more of their major life activities totally disrupted by a mental health issue—Christian or not.
And many of us who struggle in this area are afraid to share it, because there are still stigmas and shame associated with mental health issues in the Christian community. This fear means that many congregants suffer in silence and feel unsupported by their church. The habits that lead to good mental health can be touched upon in just a few hours, but making lasting change requires much more intentionality.
This is why Washington Conference has made a course correction and made this year a year of focus on mental health. How that looks is a series of events at Sunset Lake Camp to equip our people with the tools to regain the vibrancy our enemy fears.
We can end the stigma and be a safe place for struggling people to talk plainly about their struggles. And, we can provide them with help, Just like Jesus did as He walked Galilee, pouring renewed mental health out wherever he went.
Please join us for the three educational events and the final week long live-in event where hands on practice, encouragement, help, accountability and discussion all unfold over a week long mental health bootcamp.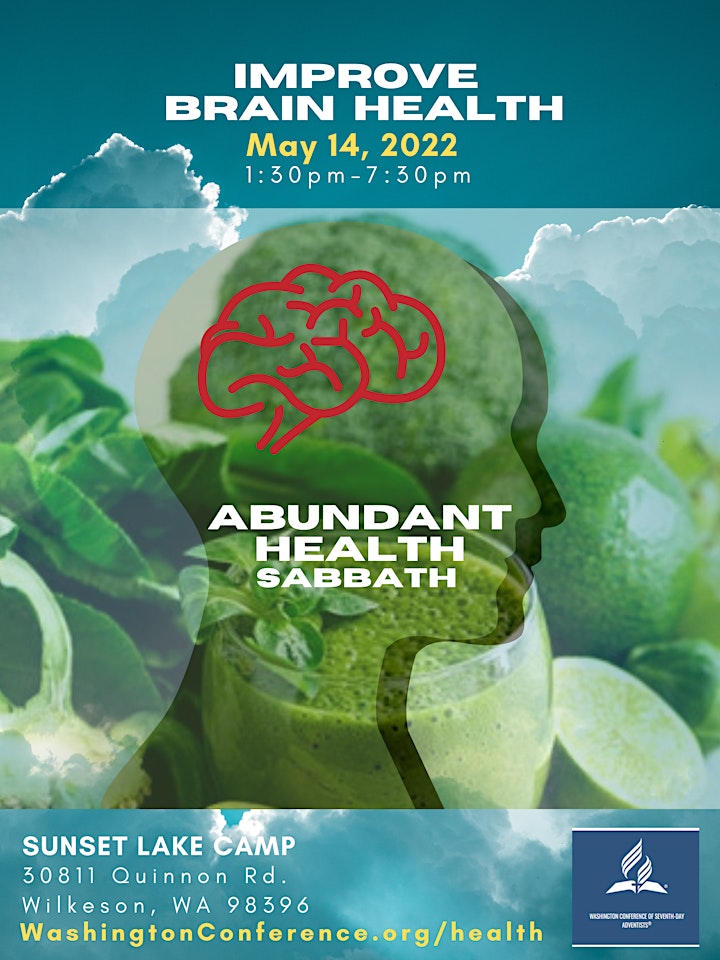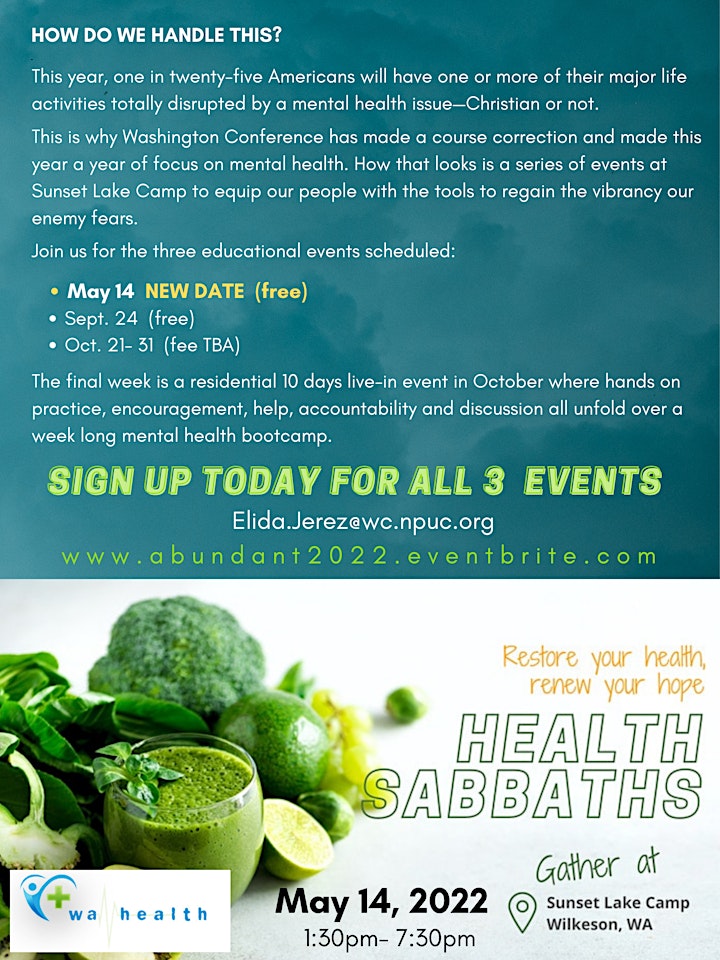 Date and time
Location
Sunset Lake Camp
30811 Quinnon Road
Wilkeson, WA 98396