Description
The Abuja Blockchain & Cryptocurrency Summit is the third in the series of the initiatve to educate and create awareness for the emerging technologies of Blockchain and Digital Currency in Nigeria.
You will Learn about Blockchain Technology and how it will affect your organization, job or career.
Learn about how to create massive wealth by taking advantage of thr cryptocurrency revolution.
How to identify a profitable upcoming ICO (Initial Coin Offering), and make fortunes.
How to protect yourself and your hard earned money from crypto fraud stars online.
Trading, Mining and fliping cryptocurrencies for profit.
MORE ABOUT THE EVENT
Ethereum is second to Bitcoin in terms of its market cap and trading price. Ethereum is garnering a lot of interest as an innovative and disruptive technology that can be used for many types of decentralised applications..
Are you interested to learn more about this exciting technology and how to use smart contracts to automate systems and processes?
Are you interested to learn more about its native cryptocurrency, ether?
Do you want to start programming decentralised applications and know more about the DApp landscape?
Take the Bitcoin and Blockchain Beginner Course.
How to analyze probabilities and possibilities of the crypto market and profit when the prize goes up or down.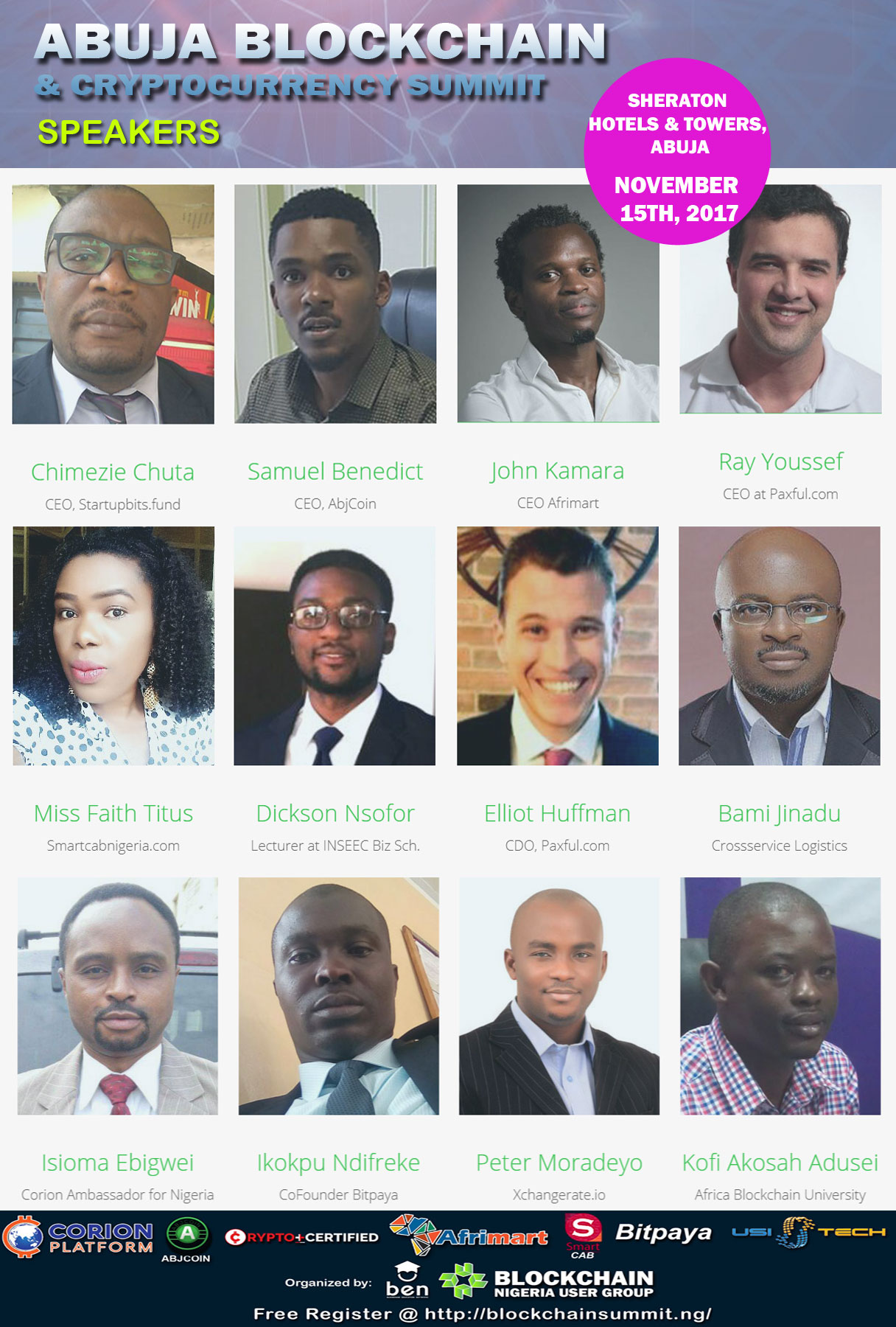 MORE INFORMATION IS AVAILABLE HERE: http://blockchainsummit.ng/