DeFi & NFTs are revolutionizing the way people interact and transact in a big way. The Abuja Blockchain Conference will unveil opportunities
About this event
The event will hold at the prestigious Ladi Kwali Hall, of the Abuja Sheraton Hotels.
DeFi and NFTs are revolutionizing the way people interact and transact in a big way. From music to sports, real estate to digital fashion, art to collectibles: non-fungible tokens (NFTs) are transcending industries and transforming economies. They've led to an explosion of disruptive technologies, the digitization of culture and assets, and the creation of an immersive internet. Most of all, they're here to stay.
Decentralize Finance, aka DeFi on the other hand consists of applications and peer-to-peer protocols developed on decentralized blockchain networks that require no access rights for easy lending, borrowing, or trading of financial tools. 
This year's conference theme is: Betting Big on DeFi & NFTs 
At the upcoming Abuja Blockchain & Crypto-Assets Conference & Exhibition, attendees will learn how these twin technologies are opening up new opportunities and creating new value across multiple sectors, yet enabling new models of business solutions that could be leveraged by all.
The conference is being sponsored by Bybit and Lead Wallet, among others.
Expected at this year's conference as the Special guest of honor is Professor Yemi Osinbajo, Vice President, Federal Republic of Nigeria.
Also, Senator Uba Sani, Chairman Senate Committee on Banking, Insurance & other financial institutions will be the Conference Chairman, while Hon. Solomon Ezinwa O. Adaelu, a member of the federal House of Representatives, representing Obingwa, Osisoma Ngwa, and Ugwunagbo federal constituency, and Chairman National Assembly Blockchain Group, will deliver the Lead Keynote address.
Other high profile personalities expected at the conference include;
1. Oswald Osaretin Guobadia - Senior Special Assistant on Digital Transformation to The President, Federal Republic of Nigeria.
2. Uche Ozurumba Adighibe - Special Assistant (Strategic Communications) to The President, Federal Republic of Nigeria
3. Muhammad Abdullahi - Technical Assistant to Registrar-General/CEO Corporate Affairs Commission
4. Mr. Micheal Wetkas - Dir Operations EFCC HQ
5. Dr. Chijioke Ekechukwu - MD/ CEO Dignity Finance & Investment
6. Hon Shehu Balarabe Kakale - Member rep Shuni/ Tureta Fed Constituency - Sokoto
7. Dr. Abuchi Ed. Ogbuju - Executive Secretary/ Chief Executive Society for Forensic Accounting and Fraud Prevention (SFAFP).
8. Pankajj Ghode (CEO Agri10x) India.
etc.
This conference is the 4th edition of the Abuja Blockchain & Crypto Assets Conference series and the 12th overall, annually organized by blockchain Nigeria User Group since 2016.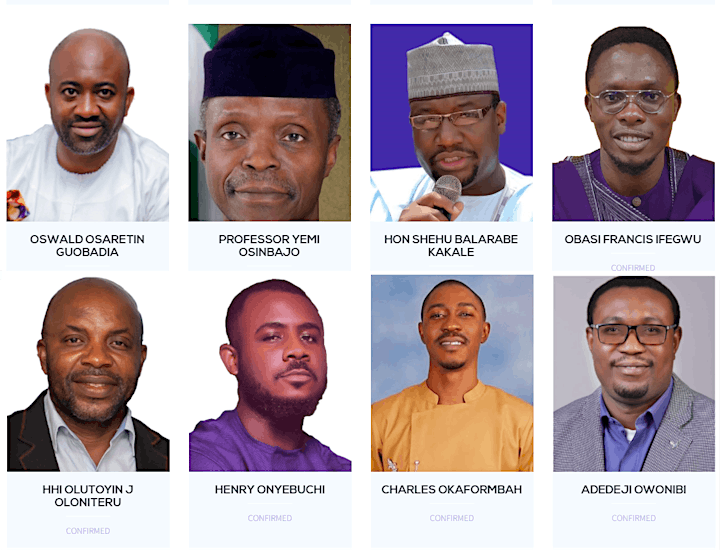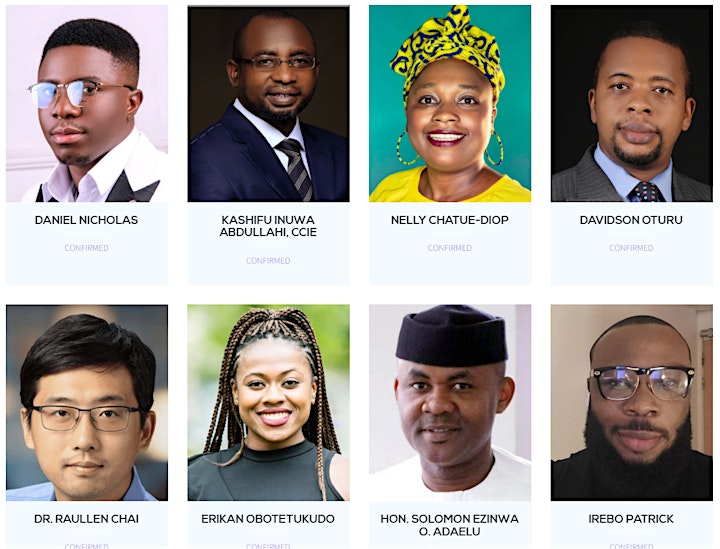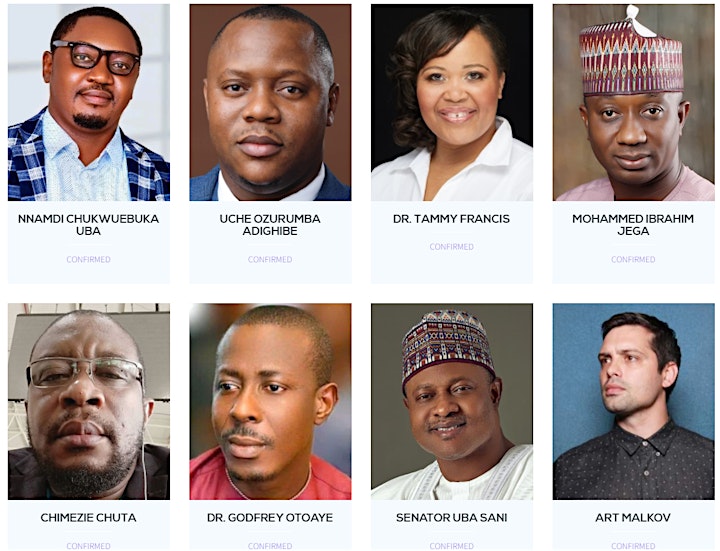 Organizer of Abuja Blockchain & Crypto-Assets Conference/ Exhibition 2021
BLOCKCHAIN NIGERIA USER GROUP is a vibrant group of Blockchain and Cryptocurrency developers, enthusiasts, and investors helping to drive adoption and awareness of the Blockchain industry in Nigeria and across Africa. The objective of Blockchain Nigeria User Group (BNUG) is simply to create a pro-innovation environment for the industry, meeting the growing global demand for accessible, transparent and democratic financial and technical systems. Blockchain Nigeria User Group is a sub-set of Organization of Blockchain Technology Users (OBTU), http://blockchainusers.org, a duly incorporated Trust with CAC, and an association desiring Self-Regulatory Organisation (SRO) status for the Blockchain Industry in Nigeria and across Africa.
Join the group on Facebook.
Join the group on Telegram.