Abu Dhabi Green Drinks Iftar July 24th, 2014

Thursday, July 24, 2014 at 7:00 PM (Gulf Standard Time United Arab Emirates Time)
Event Details
Green Drinks Iftar
Please join us for this special Abu Dhabi Green Drinks event at the Fairmont Bab Al Bahr Hotel, Abu Dhabi.
The iftar will be held at the tent for

CuiScene Restaurant.
The cost per person is AED 185++ including Ramadan beverages.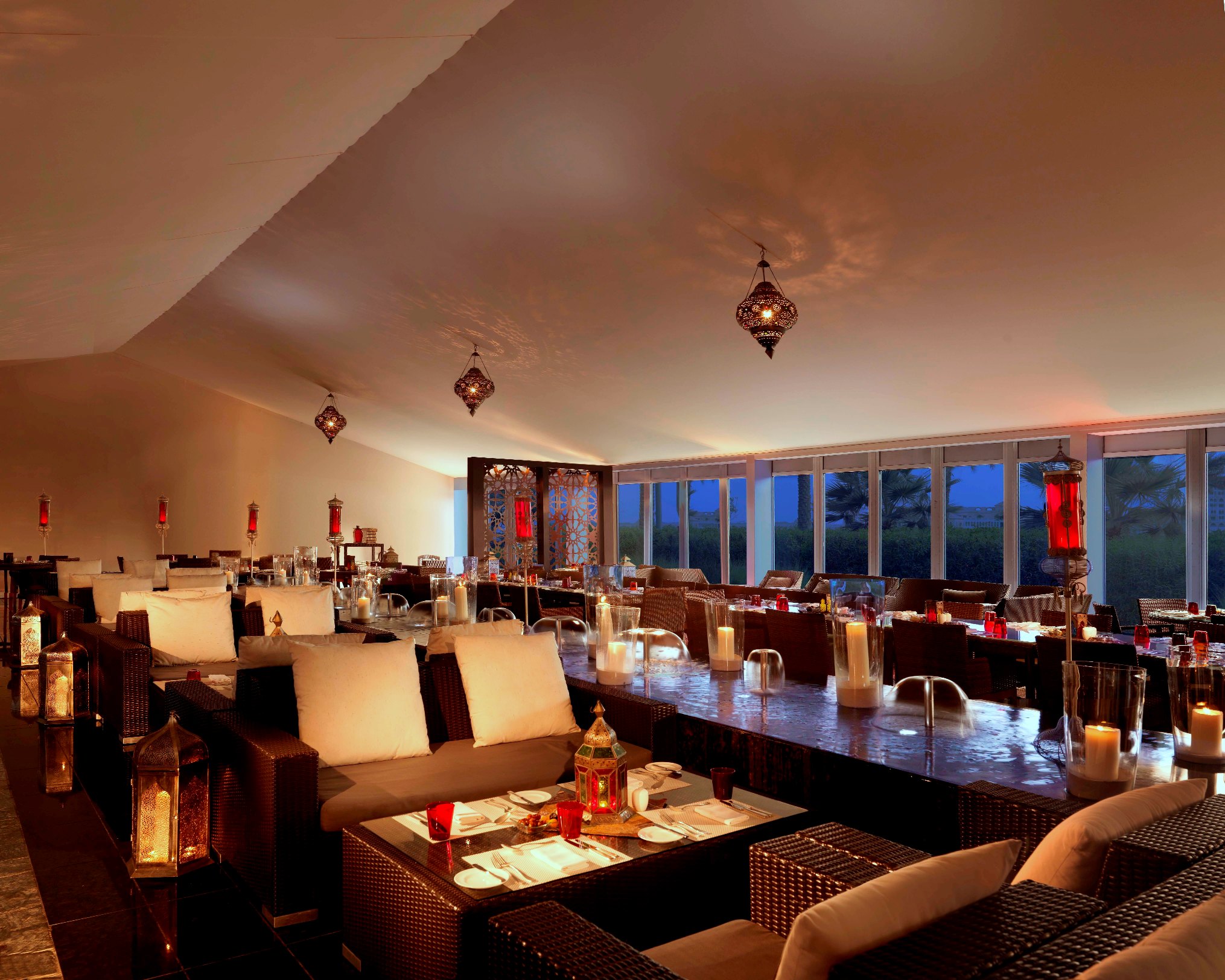 Relax, refresh, and network with Abu Dhabi Green Drinks!
The evening will include opportunities for socializing and networking with like-minded people at this centrally-located venue. Contact us if you have any questions (frankjciampa@post.harvard.edu or adecochicks@gmail.com)
FAQs
What is the purpose of this event?
As a general point, this event is a social gathering collectively organized by Abu Dhabi Green Drinks and Abu Dhabi Eco-Chicks. We hold these events on a regular basis (approximately monthly), and use it as a platform for "green- and sustainable-minded" people to gather together for networking and to just have fun!
Who can attend?
All are welcome to attend (men and women alike), but please be sure to RSVP to allow for proper coordination with our hosting venue. 
How much does this event cost?
This is a special event for Ramadan, so the fee will be AED 185++ per person. This includes a premium iftar meal with Ramadan beverages. Each person that joins us will be responsible for their own bill. 

What is Green Drinks? 
Green Drinks International is in an environmentally interested social networking group that meets once a month in 707 cities around the world. We have a lively mixture of people from NGOs, academia, government and business. It's a great way of catching up with people you know and also for making new contacts. These events are very simple and unstructured, but many people have found employment, made friends, developed new ideas, done deals and had moments of serendipity. (Source: Green Drinks International).
What is Abu Dhabi Eco-Chicks?
Abu Dhabi Eco-Chicks is a group of educated, empowered, eco-minded women.
When & Where

Fairmont Bab Al Bahr Hotel Abu Dhabi
CuiScene Restaurant (Iftar Tent)
Abu Dhabi
United Arab Emirates

Thursday, July 24, 2014 at 7:00 PM (Gulf Standard Time United Arab Emirates Time)
Add to my calendar