Description
ABSTRAX® #BlackFriday Midnight Sale @ Headquarters Shah Alam
An annual ABSTRAX® Year End Sale must-attend event for ABSTRAX® fans. This is an exclusive 'RSVP ONLY' event. Make sure you register! This is the only ticket to get in. With the 'Black Pass', you'll be entitled to SHOP exclusively without having to be cramped in the Store like previous #MidnightSale events. Most importantly, you'll be entitled to get discount up to 50% Off on Everything that is being displayed in Store.
DISCOUNT 50% OFF - EVERYTHING IN STORE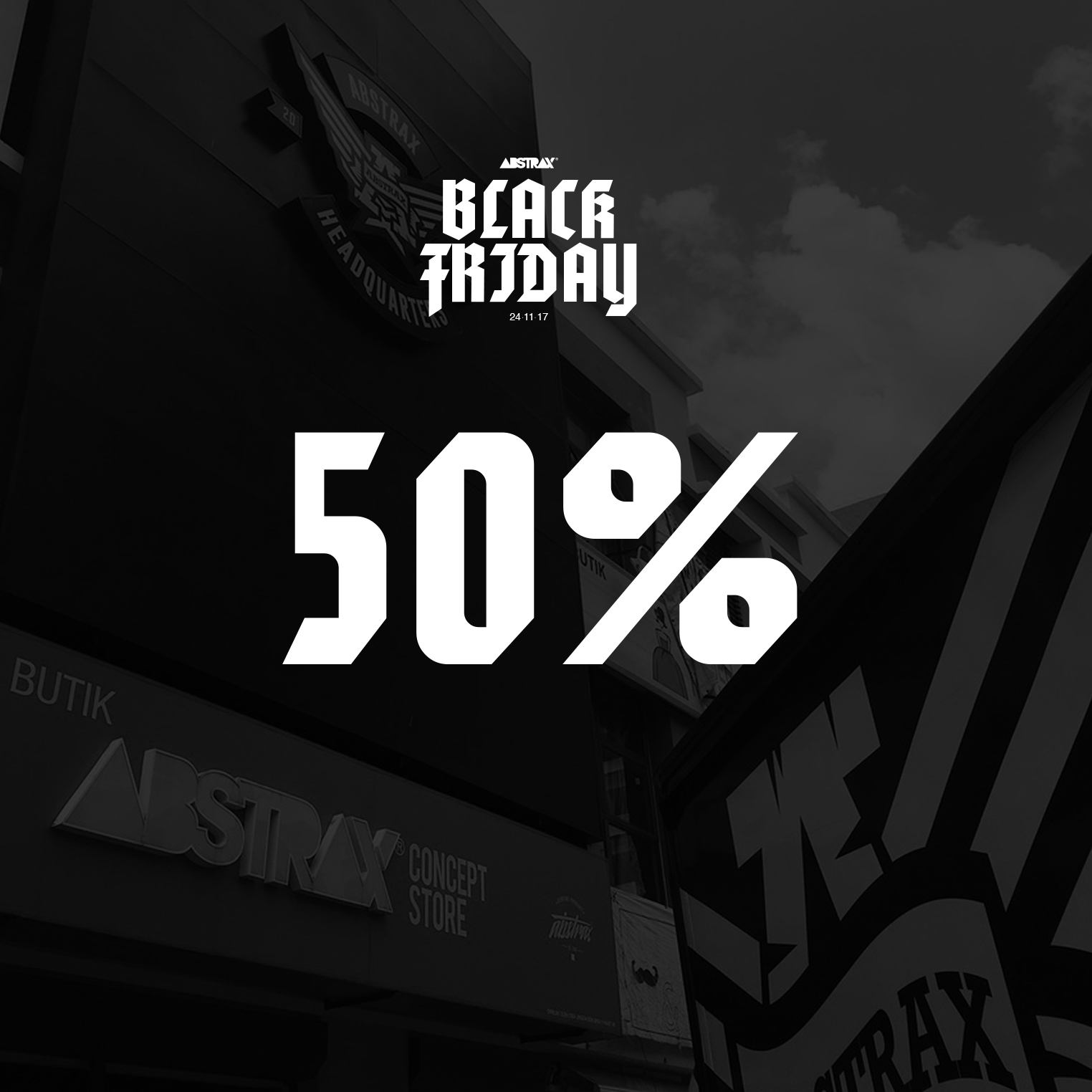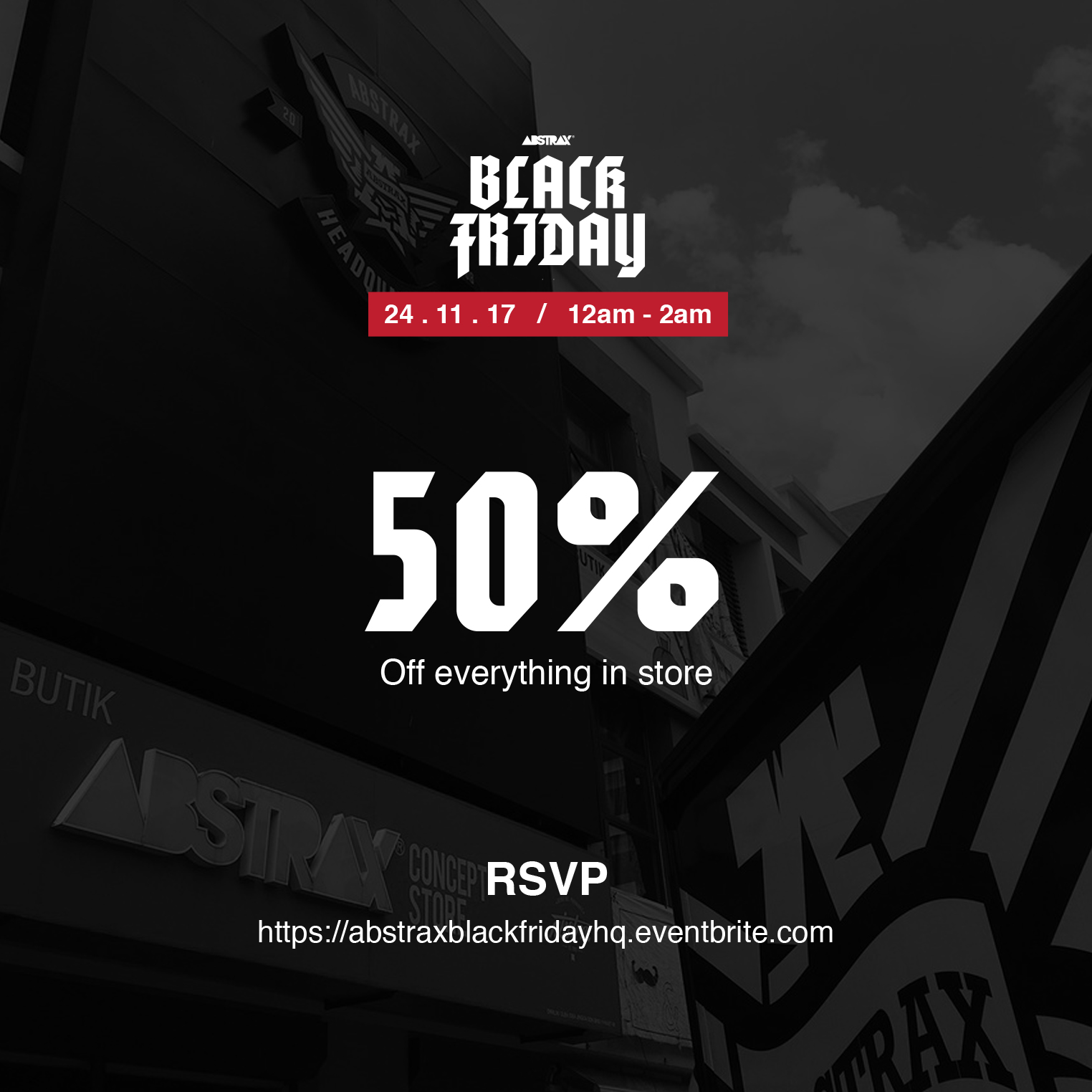 FAQs
CAN I RESERVE TICKETS WHEN I GET THERE?
We strongly encourage you to reserve your tickets on Eventbrite in advance to avoid disappointment. There are only a limited amount of tickets released per session. This event is exclusive for only 200 customers.

DO I NEED TO PRINT THE E-TICKET?
Since this is a walk-in event, you may print out the e-ticket(s) containing the QR code sent to your email upon registration via Eventbrite for scanning and admission purposes at the exhibition's registration counter. Alternatively, mobile e-ticket(s) are acceptable as well and could be use to check-in at the event.
ARE THERE ANY AGE RESTRICTIONS?
This event is suitable for all ages – millennials, kids, young parents, senior citizens. Minors under age 18 must be accompanied by an adult. Please tell, share and invite your friends to tag along to the Store.
WHAT TIME WILL THE DOOR BE OPEN?
Once you have a ticket, you can enter ABSTRAX® Headquarters Shah Alam sharp at 12 Midnight until 2am (last entry). The Stores will be closed 2:30am.
WHAT SHOULD I BRING?
Bring your ticket and an ID (and Malaysian IC or foreign national ID). Only one person in the party must match one of the names on the e-ticket(s). A maximum of 2 person per ticket is allowed (for accompanying adult). Please bring Cash! Credit card is also excepted for purchase of RM100 above.
IS THERE ANY PARKING AT THE LOCATION?
Yes, there is ample parking space at Alam Avenue 2, Shah Alam. The parking space is also available for RM2 per hour (IRDKL Mall). Come early to get a good parking spot.

I HAVE ADDITIONAL QUESTIONS ABOUT THE EVENT, WHO CAN I CONTACT?
Please send in your enquiries to info@abstraxjingga.com and we will respond accordingly. You can also email us regarding future brand partnerships and events. Hope to see you there at the Stores.