Description
ABSTRACT ART FOR BEGINNERS "REVIVING CREATIVITY" WITH LUKE DEKNEEF
In this class, we will explore ways to create art from a truly genuine place. It will be an exploration in authentic self-expression. At first, we will move quickly from one art medium to the next, playing and not overthinking.
During that time you will be given a variety of directives to explore different ideas and techniques. This will allow you, the artist, to follow your impulse, free of judgment and second guesses.
Dates: April 4-25, 2017; Every Tuesday, 4 sessions
Time: 10am-12pm
Cost: $199 per person (+tax) inclusive of materials
Please note this class series consists of a set number of classes, so pre-registration is a must. We require a minimum number of students in order for the series to be held. Our schedule changes monthly, so please check back frequently on The Art Loft.
About the Artist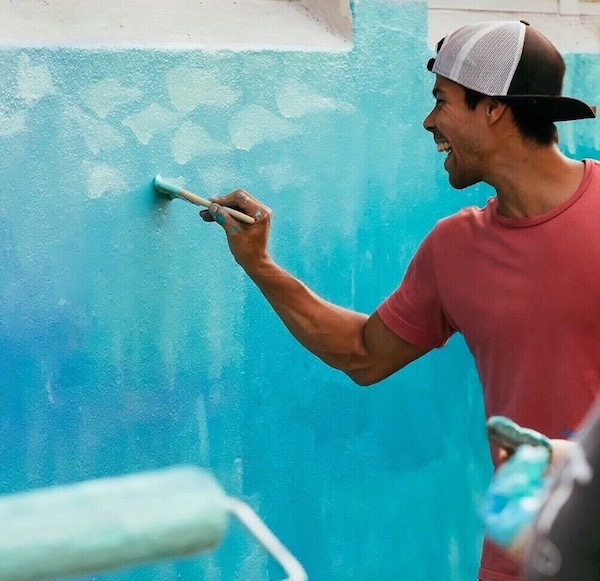 Luke DeKneef is a self taught artist originally from the busy town of Waipahu located in central Oahu, Hawaii. When Luke was 5 he was inspired to do art by his older cousin and uncle who were also incredibly gifted artists and began to draw waves and petroglyph objects that drove his imagination to the clouds. In his teen years Luke had still been drawing and sketching, but It wasn't until he was in the 9th grade that his artistic abilities began to spark the excitement of Kahuku high school art teacher Ms. Sherrill Balbirona.
Luke began to excel higher and higher in his craft ever since that day and is now making himself known as a powerhouse in the genre of SurfArt. He has been a self taught artist right out of high school and has been creating fine art for over 17 years with his medium of choice, acrylics.
His love for nature and the ocean is truly amplified in vibrant incomprehensible tones throughout his work. When he is not painting he is an active waterman, hiker, athlete and also finds time to do volunteer work in his community.
Follow him on social media: Instagram | Facebook | Website
If you have any questions please contact us at info@theartlofthi.com