Location
OptiView 360 Tours - Marketing & Entertainment
855 North US Highway 17 92
Longwood, FL 32750
Abstract Art Exhibit Soft Opening Event - Live Magic, Food, Wine, Beer & Tarot Card Readings
About this event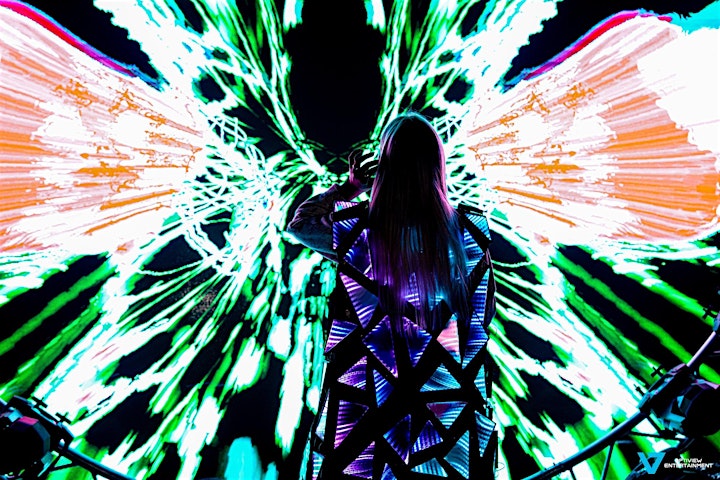 OptiView Entertainment features digital & abstract art from all over the world for you to enjoy. Because of the fragile nature of the art & irreplaceable value, we have put measures in place with this agreement.
We hold in high regard our accomplishments to curate & develop a unique experience for you.
You are entering a private facility that is NOT open to the public.
You will have 3 hours to enjoy the exhibit, 2 drink tickets for wine & beer, & hors d'oeuvre's provided by Mystical Munchies.
There will be tarot card readings & magic tricks in full swing dressed for the occasion.
Information & Agreements
By purchasing a ticket, you agree to the terms below.
Our facility features Audio & Video Recording cameras that are inside and outside of our venue for your safety and ours.
Metal detector screenings are done prior to entry.
No weapons or drugs.
Oversized bags or backpacks are NOT allowed!
THIS IS A TOBACCO-FREE ENVIRONMENT.
DSLR / Mirrorless / Professional cameras are not allowed without approval. If you wish to rent exclusive time in the art exhibit for photography or film, you can request an exclusive rental with the information below.
Private Rental Request
Joseph Andrew
407-731-0767Joseph@OptiView360.com
Jaya Bressack
407-690-0025Jaya@OptiView360.com
Please allow everyone a turn to enjoy the displays.
Medical marijuana card holders are allowed to vape but joints & blunts can't be smoked inside.
Parking is limited. Please consider carpooling.
Your Driver's License, Passport or ID's required is required upon entry.
21 & up is required for this event.
If you are caught stealing or vandalizing, you will be prosecuted to the fullest extent of the law.
You must bring your proof of ticket with you
Large heels, shoes, or clothing with sharp edges are not allowed on the LED floors or furniture.
Shoes MUST come off if you want to stand on any LED display screens.
Epilepsy Warning – Flashing Lights may cause seizures.
We understand clearly that the rules in this agreement will not align well with everyone, we are okay with that. Please report to a staff member anyone who does not follow the rules or is acting up.
Pay attention to weight limit signs on equipment, chairs, and hammocks especially if you decide to group.
No poi, led gloves, or any-kind of festival performance toys that can damage art or add light to an experience This is to maintain a safe environment for our guests and prized collection of art for everyone to enjoy.
UV body paint is ok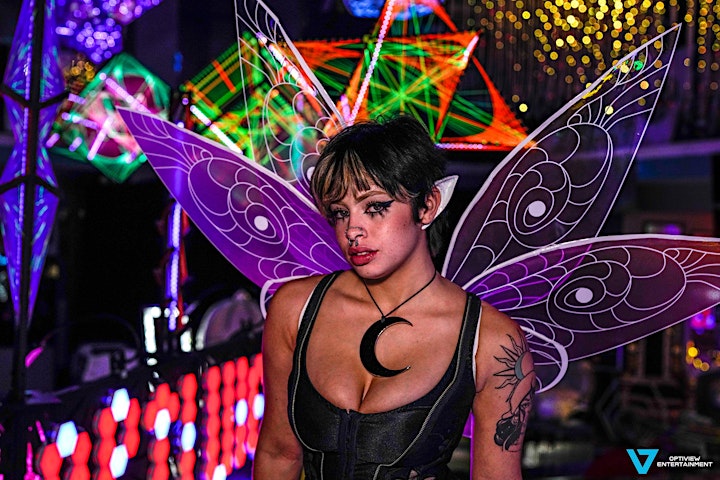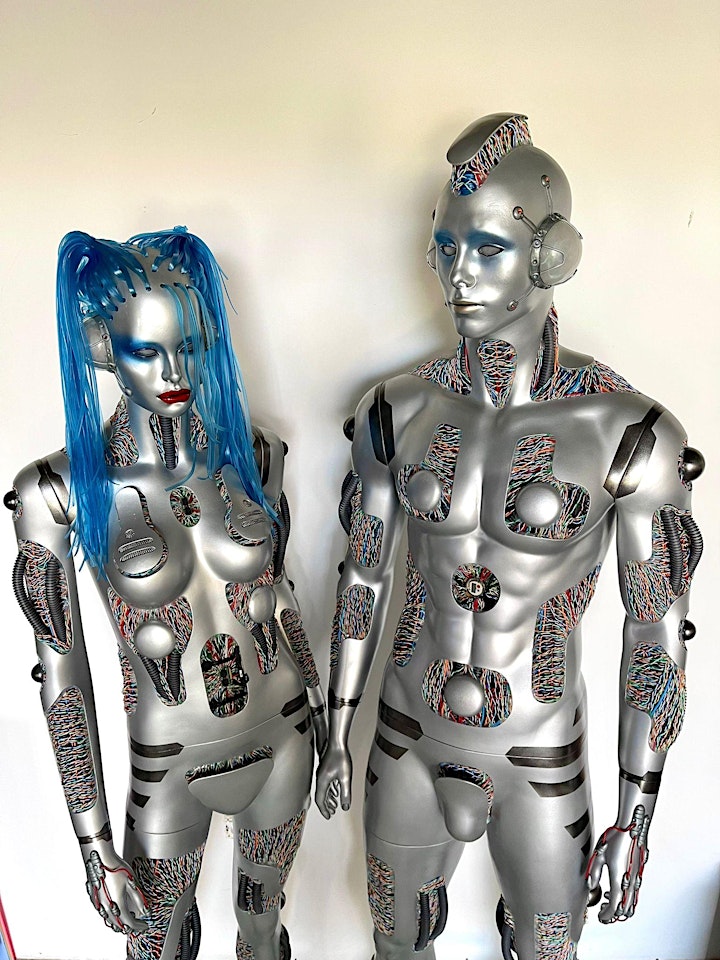 WAIVER AND RELEASE AGREEMENT
WARNING! PLEASE BE ADVISED THAT YOU ARE ENTERING THE EXPERIENCE AT YOUR OWN RISK AND YOU UNDERSTAND AND AGREE TO ALL TERMS OF THIS AGREEMENT AND ACKNOWLEDGE YOUR FULL ACCEPTANCE OF THIS AGREEMENT BY ENTERING OPTIVIEW ENTERTAINMENT" (HEREINAFTER THE "VIEWING") AND YOU AGREE THAT YOU RELEASE OPTIVIEW 360 TOURS LLC, A FLORIDA LIMITED LIABILITY COMPANY AND ALL OTHER AFFILIATED PARTIES OF ANY AND ALL LIABILITY.
1. Assumption of Risk. You and every person who enters the facility acknowledges that the experience contains very unique and interactive environments, designed to maximize the optical and hearing experiences experienced by patrons and that such environments have certain, inherent, known and unknown, obvious or non-obvious risks, including, but not limited to: very bright lights, lasers, smoke, visual effects, music, performances, 3-D effects. You further acknowledge and assume the risks from the presence of, and exposure to, the following risks: (1) fog, dust or smoke; (2) bright lights; (3) moving, lasers, and smoke; (4) obstacles and obstructions on, in or along paths and walkways; (5) winding and fast laser and light movement; (6) vibrations from seating; (7) sudden motions or movements; (8) visual performances from performers; (9) darkness; (10) loud noises that may cause loss of hearing; (11) loud and violent air blasts; (12) bright lights; (13) strobe lights; (14) equipment failure; (15) cable, harness or mechanical failure; (16) the failure of any safety device or procedure; (17) becoming wet or being covered with foam or bubbles; or (18) ANY ACT OF NEGLIGENCE, whatsoever, by any person working at the facility, in addition to any and all other activities techniques or procedures. YOU MUST PAY ATTENTION AT ALL TIMES. IF YOU DO NOT ASSUME AND ACCEPT ALL RISKS FOR POTENTIAL INJURY, YOU DO NOT HAVE PERMISSION TO ENTER THE SHOW.
2. WARNING: INDIVIDUALS WITH PHOTOSENSITIVE EPILEPSY OR OTHER NERVE CONDITIONS SENSITIVE TO FLICKERING LIGHT SHOULD NOT ENTER THE SHOW BECAUSE A SEIZURE MAY OCCUR. INDIVIDUALS WHO HAVE NEVER SUFFERED AN EPILEPTIC SEIZURE MAY NEVERTHELESS HAVE AN UNDETECTED EPILEPTIC CONDITION. IF YOU ARE NOT WILLING TO TAKE THIS RISK DO NOT ENTER THE FACILITY. IF YOU HAVE A PERSONAL OR FAMILY HISTORY OF EPILEPSY OR ANY OTHER CONDITION SENSITIVE TO FLICKERING LIGHT, ARE UNCOMFORTABLE WITH BRIGHT LIGHT, HAVE A HEART CONDITION, OR ARE UNDER THE RESTRICTIVE CARE OF A PHYSICIAN FOR ANY SERIOUS MEDICAL CONDITION, YOU SHOULD CONSULT A QUALIFIED MEDICAL PROFESSIONAL BEFORE ENTERING THE EXPERIENCE. IMMEDIATELY INFORM SOMEONE IF YOU EXPERIENCE ANY OF THE FOLLOWING SYMPTOMS: INVOLUNTARY MOVEMENTS, DISORIENTATION, EYE OR MUSCLE TWITCHING, CONFUSION, DIZZINESS, CONVULSIONS, OR NAUSEA.
3. The undersigned state and agree to the following: (1) I am 16 years of age or older or, if under the age of 18, my parent or guardian has indicated his or her approval by signing below; (2) I am not under the influence of alcohol or drugs; (3) I am not using a cardiac pacemaker, nor am I suffering from any cardiac or heart disorder; (4) I do not have any serious eye disorder; (5) I am not currently, nor have I been during the past year, under the care of a physician for any serious mental or physical illness or neurological disorder, nor am I under restrictive care due to pregnancy, nor in the first trimester of pregnancy; (6) I have never suffered any serious injury, such as a concussion, to the head; (7) I do not have any history of epilepsy or other nerve disorder sensitive to flashing light; and (8) I have read and understood the warnings set forth above.
4. Furthermore, I hereby agree to release and hold harmless OPTIVIEW 360 TOURS, LLC and their owners, agents, employees, and assigns from all claims, damages, or other liabilities, present or future, whether or not known or anticipated, that may result from or arise out of any aspect involving the Show. The undersigned has read and understands the foregoing waiver of liability. (If the participant is under the age of 18, the undersigned parent or guardian hereby consents and agrees to be bound by this release.
AGAIN, NO PERSON MAY ENTER THE FACILITY UNLESS THEY FULLY AGREE TO EVERY PROVISION OF THIS AGREEMENT.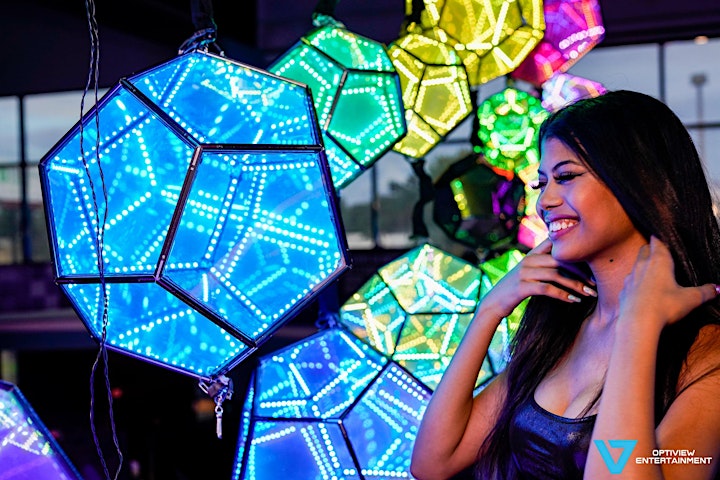 COVID 19 LIABILITY WAIVER
• I acknowledge the contagious nature of the Coronavirus/COVID-19 and that the CDC and many other public health authorities may recommend practicing social distancing.
• I further acknowledge that OptiView 360 Tours, LLC (comprised of "OptiView Entertainment", "OptiView Social", "OptiView Studios", "OptiView Gaming", "The Media Mobile", "Reflections Show", and "Mystical Munchies") has put in place preventative measures to reduce contagions.
• I further acknowledge that OptiView 360 Tours, LLC cannot guarantee I will not become infected. I understand there may be a risk of contraction as a result of the actions, omissions, or negligence of myself and others, including, but not limited to: staff, clients, and their families.
• I voluntarily seek services provided by OptiView 360 Tours, LLC and acknowledge I may be increasing the risk of exposure to COVID-19. I acknowledge that I must comply with all set procedures to reduce the spread while attending my appointment.
• I attest that:
- I am not experiencing any symptoms of illness such as cough, shortness of breath or difficulty breathing, fever, chills, repeated shaking with chills, muscle pain, headache, sore throat, or new loss of taste or smell.
- I have not traveled domestically or internationally to or from a highly infected area in the last 14 days.
- I do not believe I have been exposed to someone with a suspected and/or confirmed case of the Coronavirus/COVID-19 in the last 14 days.
- I have not been diagnosed with COVID-19 by state or local public health authorities or have been cleared since as "noncontagious".
- I am following all CDC-recommended guidelines as much as possible and limiting my exposure to COVID-19.
• I hereby release and agree to hold OptiView 360 Tours, LLC harmless from, and waive on behalf of myself, my heirs, and any personal representatives any and all causes of action, claims, demands, damages, costs, expenses, and compensation for damage or loss to myself and/or property that may be caused by any act, or failure to act of the studios, or that may otherwise arise in any way in connection with any services received from OptiView 360 Tours, LLC. I understand that this release discharges OptiView 360 Tours, LLC from any liability or claim that I, my heirs, or any personal representatives may have against the studios with respect to any bodily injury, illness, death, medical treatment, or property damage that may arise from, or in connection to, any services received from OptiView 360 Tours, LLC. This liability waiver and release extends to the studios together with all owners, partners, and employees.
By purchasing a ticket you agree to the terms above.