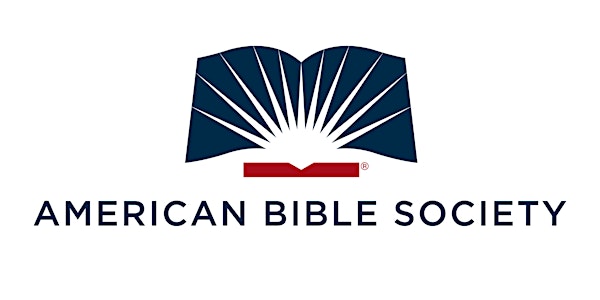 ABS Online Healing Group: Healing the Wounds of Trauma
Small group inviting participants to begin the process of healing wounds of the heart from trauma or loss.
By Boston Trauma Healing Collaborative
Date and time
March 24 · 3:30pm - May 5 · 6pm PDT
Refund Policy
Contact the organizer to request a refund.
Eventbrite's fee is nonrefundable.
About this event
Dates: Friday - March 24th, 31st , April 14th, 21st, 28th, and May 5th
*Please note that we will not meet on April 7th due to Good Friday.
Time: Friday, 6:30-9:00 pm (EST) for each session
Details: Trauma knows no boundaries of nationality, gender, age, social class, or race. We all live in a fallen world and groan inwardly from the painful consequences of the fall. The Church is uniquely called to this mission field - it provides a theology for suffering, a community bound together in love, access to a God who is willing to hear our honest laments, and a Savior who knows what unjust suffering feels like and whose death on the cross heals the broken-hearted and forgives their sins.
A group to listen: This small group invites participants to begin the process of healing wounds of the heart—emotions, spirit, soul—from trauma or loss. If you suffer from hopelessness, nightmares, ongoing sadness or exhaustion, unexplained anger, flashbacks, being overwhelmed, feelings of isolation, or unprocessed grief, whatever the source, this small group may be for you. The group will be led by facilitators who are trained in Bible-based trauma healing.
Together, we will make a safe space for group members to:
Discover what the Bible says about suffering
Learn about trauma and its effects
Explore any trauma or loss you may be carrying
Release some of the emotional pain you carry
Help you get unstuck, reconnected, and ready to move on in life
Build resilience for the future
About the group model: This healing group uses the proven and time-tested model of the Trauma Healing Institute at American Bible Society. The group will use the book Healing the Wounds of Trauma: How the Church Can Help, which applies Scripture and best mental health principles to help you address spiritual and emotional wounds. It has been used in over 100 countries with more than 200 language groups in Africa, Asia, the Pacific, Europe, and the Americas. To learn more about the model, the Trauma Healing Institute, and its work in equipping and supporting a global community of workers in trauma care, please visit TraumaHealingInstitute.org.
Who should attend this Online Healing Group?
Able to attend all 6 sessions (unless pre-approved by facilitator)
At least 18 years old
Willing to explore losses you may be carrying
Wanting to release any emotional pain you may be carrying
Wanting help with getting unstuck and reconnecting to support
Have a desire to heal and build resilience
Important Information:
Registration deadline is Thursday, March 23rd at 5:00pm.
Although our program is used around the world, this group is intended for a US audience.
This session is highly participatory and will not be recorded.
Those registering must commit to attending all 6 sessions and being present the full 2 1/2 hours of each session (unless pre-approved by facilitator)
This session will take place on Zoom
Please contact Cindi Perla @ ccindi25@gmail.com directly with any questions.
Boston Trauma Healing Collaborative is committed to the confidentiality of its Healing Group participants. Information collected as part of the registration process is used primarily for the purposes of communication by the facilitators during the healing group and for the distribution of books following the end of the healing group. BTHC will occasionally provide follow-up opportunities for ongoing support. By completing the registration you are authorizing BTHC to contact you for ABS Trauma Healing Group activities only. Please let one of your facilitators know if you would like to opt out of being contacted for future opportunities.
American Bible Society would like to thank the generous financial partners who have made this event possible.