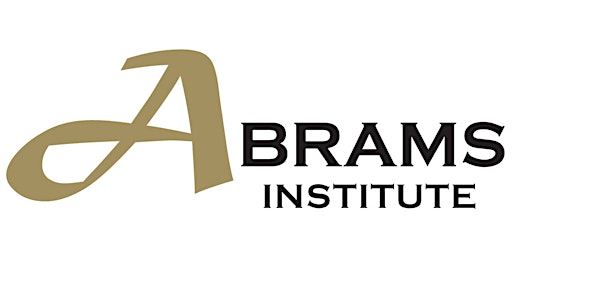 Abrams Institute Conversations
The First Amendment and the Censor's Dilemma: A Conversation with Robert Corn-Revere
About this event
First Amendment and Free Speech Advocate Robert Corn-Revere has authored a compelling new history of the evolution of censorship, exploring the mindset and tactics of censors over the past two centuries and why they have largely failed. Professor Geoff Stone has described "The Mind of the Censor and the Eye of the Beholder" as an informative, insightful and wildly entertaining defense of free speech and freedom of thought. Please join us by Zoom on December 15 as Floyd Abrams engages Robert Corn-Revere in a wide-ranging conversation about the insights he gained in compiling this history, what it tells us about the effectiveness of free speech protections, and the most urgent issues impacting free speech today.
Robert Corn Revere is a partner in Davis Wright Tremaine and a leading First Amendment lawyer with a career spanning four decades. A former Federal Communications Commission official and a former journalist, he regularly defends media organizations and their journalists. He has argued and won key free speech cases in the Supreme Court, obtained an unprecedented posthumous New York pardon for the late comedian Lenny Bruce, and defended CBS in the Super Bowl "wardrobe malfunction" case.
Floyd Abrams is senior counsel at Cahill Gordon & Reindel LLP, a Visiting Lecturer at Yale Law School and a Lecturer in Law at Columbia Law School. He is the author of three books about the First Amendment of which the most recent was "The Soul of the First Amendment" (2017). Mr. Abrams has argued numerous cases involving the First Amendment in the Supreme Court and lower courts. Among others, he was co-counsel to the New York Times in the Pentagon Papers case, counsel to the Brooklyn Museum in its litigation against New York City Mayor Rudolph Giuliani, and counsel to Senator Mitch McConnell in the Citizens United case. Former Yale Law School Dean Robert Post has observed that "no lawyer has exercised a greater influence on the development of First Amendment jurisprudence in the last four decades."
Abrams Institute Conversations are made possible through the generous support of the Stanton Foundation.
The Floyd Abrams Institute for Freedom of Expression at Yale Law School promotes freedom of speech, freedom of the press, access to information and government transparency. The Institute's activities are grounded in the belief that collaboration between the academy and the bar will enrich both scholarship and practice.