ABQ Experiential Holistic Health Fair

Saturday, August 3, 2013 from 9:00 AM to 5:00 PM (MDT)
Event Details
Sometimes life hits hard. If you have in some way been touched by cancer or other chronic illness, you know this firsthand. This is my story.
Eleven years ago, my mother was diagnosed with cancer. She was with us for a year after her diagnosis. My sisters and our families were her caretakers. It was difficult for my dear mom who wanted to live and for the family who watched and whose lives were put on hold. My mom told me once that she wished she would have learned more about alternative medicine. She thought it would have made a difference. So, I want to help others by making it easier to discover what could be of great benefit for them and those they care about… as preventive and complementary health care.
Come and "experience" various alternative healing methods and practices. Ayurveda, massage, health and relationship coaching, yoga, nutrition and stress management. These  are just a few of the practices that you will be able to experience at the fair. 
A few of the workshops you won't want to miss:
Life After Life: Is it Real?
There is an increasing interest in what happens after your last breath as nearly 78 million baby boomers begin to think about this question.
Most of us are afraid to die. But, we are curious too. Mostly, we wonder what will happen to the other guy, not us!
Karen Talkat Conley, a nurse and psychic medium will discuss what happens at the moment of death, and what the afterlife is like.
Understanding this physical transition helps us to live life more fully and intelligently. We may even transcend the fear of that journey.
Following discussion you will experience a demonstration of actual spirit communication as Talkat connects with some of your loved ones on the other side.
Karen Talkat Conley is a psychic medium and spiritual teacher. Her work is described as straightforward, often comedic and life changing.
Passionate Profession Workshop
Have you given up on pursuing the career or profession you've longed for? Do you see the roadblocks to your success and realize it just won't happen for you?
Join Marti Murphy, Stress Relief Coach and Certified EFT Practitioner, for a Passionate Profession Workshop to assist the participants in removing the internal obstacles to realizing the profession they desire and rekindling the desire to make your dream a reality. 
 Kick Your Sugar Daddy to the Curb and Become Naturally Sweet
Healthy, Healthy, Joy, Joy
Presented by Stefanie Whaley, Universal Energy Healing, LLC
Who said that you have to be healthy in order to live a joyful life? Who said that you must be miserable just because you are living with a chronic condition? Don't believe the hype! Happiness is external, joy radiates from within. You can have joy in any situation if you believe and allow it to be true. Discover and experience a few of the energetic and spiritual tools and techniques that I have used to bring more joy, contentment, peace and clarity in my life despite being in constant pain.
Make a commitment to your health and your family's health at this life enhancing event.

SPONSORS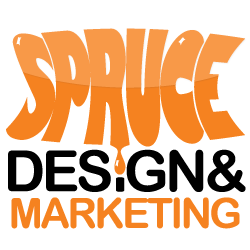 A portion of the proceeds will go to benefit People Living Through Cancer… because no one should have to go through it alone.
Interested in Exhibiting or Being A Sponsor? Click here for more information >
When & Where

Convivium Coworking
5924 Anaheim Avenue Northeast
Albuquerque, NM 87113


Saturday, August 3, 2013 from 9:00 AM to 5:00 PM (MDT)
Add to my calendar