Description
Wanderlust Festival returns to Squaw Valley on 7/18/19, featuring epic night performances from Above & Beyond (Friday) and Thievery Corporation (Saturday).
Friday

: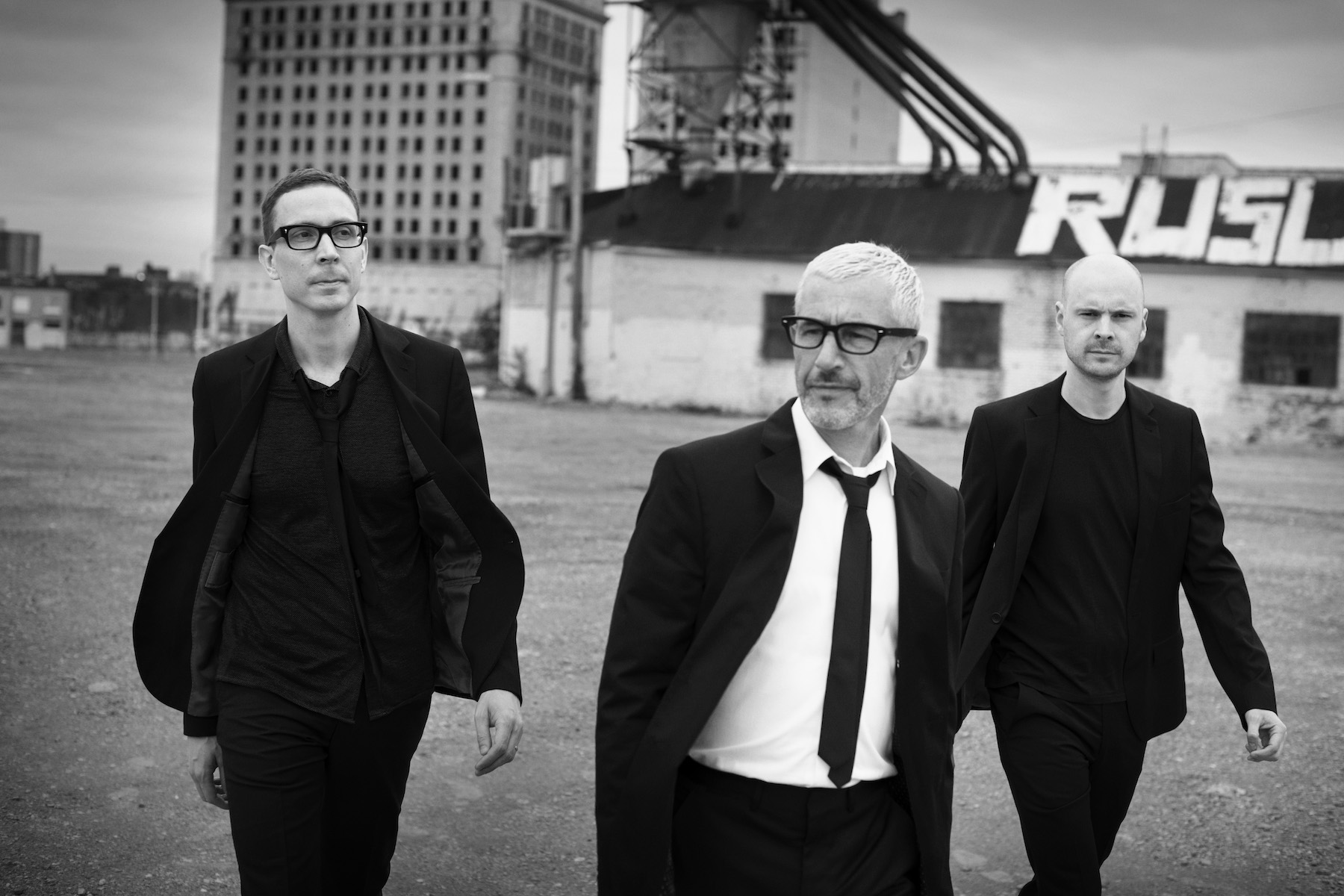 Even by their sky-high standards ABOVE & BEYOND are currently flying, well, above and beyond.
On Saturday 18th October, the trio made history: they became the first British DJs to headline New York's legendary Madison Square Garden. As usual with the band, the numbers spoke for themselves: all 13,000 tickets sold in a snap; tickets changing hands on secondary markets for $700 a pop; within a week, half-a-million video views of a pair of delirious fans accorded the honour of pushing the button during "Blue Sky Action."
It was the perfect curtain-raiser for the next stage of ABOVE & BEYOND's dauntless, peerless, thrilling ascent. On 19th January, Jono Grant, Tony McGuinness and Paavo Siljamäki release their new album. It's called We Are All We Need, and pre-orders come with three instant grat singles, including the title track. Thereafter comes another single, "All Over The World" -- an appropriate title given that early 2015 also sees them embark on a global album tour.
Of course, the band have put in the miles, racked up the achievements, sweated over the songs, to get to this point.
In the UK they've sold out London's Alexandra Palace. In the US, prior to Madison Square Garden, they'd sold out The Hollywood Palladium more quickly than any act in history. Their radio show, now operating under the name Group Therapy, has broadcast over 500 episodes since 2004 and reaches 30 million listeners in 35 countries -- every week.
They have released three studio albums, two remix albums, one side-project album. Their own labels, Anjunabeats and Anjunadeep, are among the most respected imprints in the global dance music scene and have released some 23 ABOVE & BEYOND albums and compilations in the last 12 years. There have been dozens (and dozens) of singles and mix albums and offshoot projects, all snapped up by a devoted worldwide fanbase that has happily, passionately followed this London-based electronic trio since their formation in 2000.
As artists they have sold a million records.
In the mainstream media, ABOVE & BEYOND have been tagged as 'The Biggest Band You've Never Heard Of.' But the fans know differently. They're just their band. The band they've followed round club gigs, arena shows, American dance festivals, European rock festivals, and parties from Bangalore to Beirut, from Branson's rocket (they soundtracked the launch of Virgin Galactic SpaceShipTwo) to Brazil's beaches (one million fans in Rio for New Year's Eve '07). To their fans, ABOVE & BEYOND are just 'The Biggest Band In The World.'
Explaining the trio's huge popularity-meets-curious obscurity, Grant thinks, "it's similar to a heavy metal band in that they they're not on the radio so much. But they have that fanbase that they've built up over a long period of time, rather than going for a money shot and having the big-name vocalist," he adds, referring to the default option of many a dance outfit that started off as "just" producers. "It's a case of we've built it very, very slowly, and we haven't had massive career spikes. We've flirted with mainstream things, but we've not really gone all out. We did remix Madonna, though..."
In 2001 ABOVE & BEYOND were hired to create a club mix of "What It Feels Like For A Girl." Then the video was banned by MTV. "It's got car crashes and everything," laughs McGuinness. "We thought we'd won the pools but no one saw it. Classic!" he hoots.
"And!" adds Siljamäki, the final third of this exuberant, savvy and brutally honest trio, "everyone thought it was a Paul Oakenfold track 'cause he'd remixed it as well! But," adds the Finn who met Grant at the University of Westminster where both were on music courses, "the dance music scene has got much, much bigger and the sound that used to be called underground is a lot closer to the mainstream. So we've naturally found ourselves at a crossing point. But still I think in this new album the primary focus is writing songs for our purpose. We are," he smiles, "kind of a selfish band in that way."
They're also a smarter band that way. Yes, the three men of ABOVE & BEYOND can craft big, transporting, electronic dance anthems. And for sure, they grew out of the trance scene. But they can also write emotive songs. Complete compositions that move the head and soul as winningly as they do the heart and feet.
As much was evident in the Acoustic album they released in early 2014, in which they dug in their own crates to create stripped back, "revamped" versions of songs from their deep catalogue. It was a project whose success surprised even ABOVE & BEYOND. Four sell-out acoustic shows at London's Porchester Hall led to two sold out nights at Los Angeles' Greek Theatre, with fans hoovering up 12,000 tickets in a matter of hours. The combined views for the 17 Acoustic videos on the band's hugely trafficked YouTube channel currently number somewhere north of five million.
And it was evident in the two teaser tracks they released in 2014. "Sticky Fingers" featured the powerful, soulful vocals of Alex Vargas and plangent piano/synth chords. It was followed by summer-coloured, electronic-soul epic "Blue Sky Action," again sung by Vargas. Both tunes showcased another signature ABOVE & BEYOND strength: lyrics that mean something.
"There's a sadness to ABOVE & BEYOND's music which has gone through right from the start," says McGuinness. "Which is perhaps surprising when you think that we make party music ostensibly. And that's not something we'll claim we pioneered, but I remember distinctly the first time we played [2006 single] "Alone Tonight" a long, long time ago, at Global Gathering. And we were worried whether even that title alone was alright! Then there were 5000 people in this tent together singing it. And suddenly you get it."
ABOVE & BEYOND, as rigorously focused on the road and on stage as they are in the studio, are maestros at crafting that elevational moment of communal emotion -- whether up or down.
"It feels very limiting just to make music for Friday night," offers McGuinness. "'Make some fucking noise, put your hands in the air, shake your booty' -- all that stuff. What about Sunday, Monday, Tuesday, Wednesday, Thursday? What about the rest of your life? What happens after you meet the girl or guy in the club and you get together and start living your life? There's so much more to write songs about than partying."
Maintaining quality control is paramount for Grant, Siljamäki and McGuinness. They built a unique, independent, standalone artist and business organisation (comprising of record labels, an artist management company and a publishing division, and employing around 20 people) that, from the outset, had 360-degree control, vision and aspiration. Similarly, they never wanted to freight in this or that Big Pop Star for a guest vocal. They wanted their own singers, perhaps with their own lyrical ideas and definitely with their own worldviews. So the entirely self-funding, self-motivating ABOVE & BEYONDmaintained a coterie of select collaborators. So the upcoming We Are All We Need, which was recently completed in their south London studio HQ, features appearances from regular vocalists Zoë Johnstonand Justine Suissa.
As for the musical appeal of Vargas,"he's done a couple of major label albums, hundreds of gigs, really accomplished live singer, looks great," hymns McGuinness. "We saw a couple of his YouTube videos and just thought: this guy is just a force of nature. He's young, he's good looking, his voice has a little bit of Joe Cocker in there..."
And so, with Vargas's help, "Sticky Fingers" and "Blue Sky Action" combined for a killer one-two punch that begins the next stage of ABOVE & BEYOND's cloud-busting career.
According to Siljamäki, their ambitions are simple. "We're trying to write music for 25 years from now, rather than music just for today. Music is timeless when it's good. Genres will always move and change but songs are forever. That's part of our challenge, and part of ABOVE & BEYOND's identity."
And, says Grant, referring to that long-awaited new album, that means applying old-fashioned values to future music. "You want to make something where an album isn't just a carrier for a few singles. Especially in dance music, where so many albums are just filler around the single. Why shouldn't an album be listenable from start to finish?"
"To me, it feels the world's moved towards us," concludes McGuinness, "not the other way round. It's great that there's so much attention and innovation in electronic dance music. But doing the Acoustic thing was great in that it showed we exist in that scene -- and we exist out of it. To be able to survive out of it so ably was a validation of what we're really about: that ABOVE & BEYOND are a band."
The fans, of course, already knew that. Their commitment and passion are proud and proven, which is why that new album title is brilliantly apt on multiple levels. ABOVE & BEYOND are all they need.
Saturday

: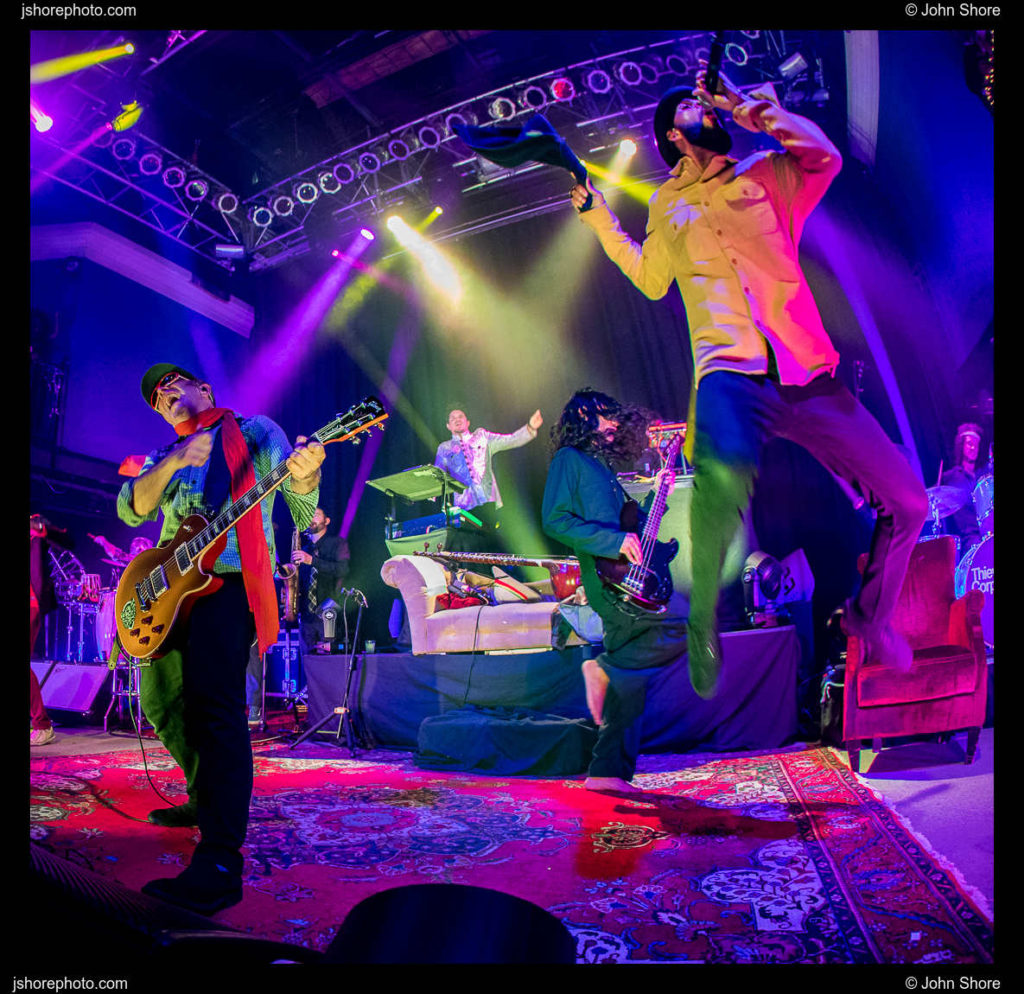 How many highly successful musical artists do you know that have thrived for 20 years without a radio hit, a big budget video, or major label backing? Moreover, have managed to do high-profile TV appearances, own and operate their own independent label since day one, sell several million albums and continue to expand their fan base across the globe each year. They've collaborated with such uniquely famed artists David Byrne, Perry Farrell, The Flaming Lips, Anushka Shankar, Femi Kuti, Seu Jorge, Bebel Gilberto, and been featured on major film soundtracks such as Garden State. They've headlined top music festivals, such as Coachella and Lollapalooza, and have influenced a whole generation of electronic producers and DJs. If you add these elements together, you can arrive at only one conclusion: Rob Garza and Eric Hilton, aka: Thievery Corporation.
Since 1996, Garza and Hilton have released 8 studio LP's, 2 remix collections, 2 DJ mix albums, and continued to perform live on 5 continents. Along their unique musical journey, they have virtually defined an entire sub-genre of electronic music. And now they're ready to embark on yet another journey with the release of their new album, "The Temple of I & I."
Longtime fans of Thievery Corporation are keenly aware that the duo has been heavily influenced by Jamaican music. Since their debut LP, "Sounds from the Thievery Hi-Fi," the production team has applied a uniquely diverse dub ethos and aesthetic to their music. After paying tribute to bossa nova and easy listening inspirations on their 2014 release, "Saudade," Hilton and Garza set their sights on the culturally rich and warm musical environs of Port Antonio, Jamaica. There, they dove even deeper into their singular exploration of classic Jamaican sounds for the "The Temple of I & I." "The innovation, spirit and power of Jamaican music is a constant source of creative manna for us," explains Hilton. "On the musical map, Jamaica is an entire continent. We could have spent a year there, soaking up the vibes in the air, and constantly being inspired by the strength and resilience of the people."
Their journey began on a cold February morning in 2015 when Garza, Hilton, and their DC-based rhythm section touched down in Kingston and ventured across the Blue Mountains to what Jamaicans call the "real Jamaica" . Port Antonio. Setting up camp at Geejam Studios in San San, they felt immediately connected to their surroundings as they began recording just steps from the turquoise waves crashing below. As the Thieves played through day and night, heads poked through studio doors as curious locals seemed intrigued by such authentic sounds. "People couldn't believe Robbie Myers, our guitarist, wasn't Jamaican," laughs Hilton. "I think they're used to people coming down from London or LA to record rock or pop records and they were amazed we had such a handle on their sound. It was beyond gratifying, and high-grade ganja and Appleton rum started showing up on the reg."
After a week of 'round-the- clock sessions, Thievery Corporation brought the Geejam session tapes back to their lab at Montserrat House Studios in DC. From there, the mission continued with months of vocal, horn and editing sessions. Familiar voices appear, including Notch Howell, who had performed "The Richest Man in Babylon" and "Amerimacka" on previous records. Hilton calls him, "possibly the best male tenor we know." Other collaborators included Mr. Lif, Puma Ptah, Lou Lou, Zeebo and Elin, who are all known by the Thievery audience as key members of their ensemble, both from past recordings and their live shows.
Also figuring prominently in those sessions was a Thievery Corporation newcomer; Racquel Jones from Kingston, Jamaica. Garza and Hilton had met Racquel on their first trip to Port Antonio, where she played some demos for them at Geejam that used Thievery Corporation as a backing track, and which sounded like a perfect match to them. "We'd been waiting years to find a conscious, brilliant, female Jamaican singer and MC," Hilton explains. As a model and former Miss Jamaica contestant, one would not expect the pure lyrical fire and tough delivery that comes out of her on tracks like "Letter to the Editor" and "Road Block." "It's impressive," says Hilton. Few musical artists are as diverse as Thievery Corporation, moving from space rock, hip-hop, Indian trip-hop, dub, French torch songs, and shoe-gazer blissfulness with remarkable cohesive ease. Boundaries and following trends have never been part of Garza and Hilton's agenda.
Explains Rob Garza, "We've never been concerned with fitting into the 'music industry.' We started making music in the liquor room of DC's Eighteenth Street Lounge with random bits of music gear among boxes of spirits. Approaching our music as a production duo has allowed us to never feel limited to one particular sound and traverse many fascinating musical landscapes."
In great anticipation of this exciting new release, and in reflection of an astonishing two decades together, one may be prompted to ask what has been the magic formula behind Thievery Corporation's great success and what does the future hold from here? Perhaps the answer can be found in Rob Garza's concluding thoughts: "What inspires us to continue to create this genre of sound is the broad spectrum of collaborators and audience members it continues to draw. We have been extremely privileged to work with artists of all cultural, social and political backgrounds, and our fans display even greater diversity and age differences. The people who have come together through Thievery Corporation are as much an accomplishment as the music we've produced to date and will continue to produce in the coming years."
---
TICKET INFORMATION:
All ticket types available on this page are general admission for evening concerts and silent disco only. Doors open at 8:30 PM both nights.
If you are interested in purchasing Wanderlust Festival day passes (yoga, meditation, activities and more), click here. To see the full schedule for Wanderlust Squaw Valley, click here.

Once you purchase, you will receive an order confirmation email from Eventbrite, Wanderlust's ticketing partner. Your e-ticket(s) will be attached to your order confirmation email. Important: if you do not see your order confirmation in your inbox, make sure to check your junk/spam folder. If you can't find it there, either, click here to access the Eventbrite help center.

All sales are final. Event is rain or shine. Advertised presenters, teachers and artists are confirmed at this time but are subject to change. By purchasing this ticket you accept the terms and conditions. Click here for full terms and conditions.

NEED HELP?
Visit the Wanderlust Helpdesk for FAQs, directions and more.