Description
ABCCC Fall
Retreat
September 18-20 (Wed - Fri)
This
retreat

is open to all, both men and women. Invite your friends! Come with your church family! Bring your spouses! Grab your small group and come join in the fun!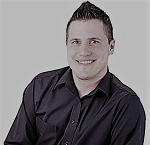 ...featuring Ryan Bastress of Wake Ministries, Hanover, PA

...and worship with Melissa Townsend, Windham, ME
---
About Ryan:
In addition to ministering itinerantly, Ryan has served full time at his home church: From 2012-2015, Ryan was the youth pastor and financial administrator, and in 2015, he transitioned into being the community life pastor.
In 2018 Ryan established Wake Ministries (www.WakeMin.org), increasing his heart for evangelism more than ever before.
Watch Ryan @ Journey Church, NY -
YouTube: https://youtu.be/N0WFRBVxw_o
---
Schedule:
Wed Sept 18th
6 to 6:30 pm Check-In and Snack
7 pm Main Session I with Ryan and Missy
9 pm Beach Bonfire
Thurs Sept 19th
8 am Breakfast

9 am Main Session II with Ryan and Missy

12:30 pm Lunch

2 pm Breakout Session A with Donna Nickerson

5:30 pm Supper

7 pm Main Session III with Ryan and Missy

9 pm Beach Bonfire and Ice Cream Social
Fri Sept 20th
8 am Breakfast
9 am Breakout Session B with Donna Nickerson
12:30 pm Lunch and turn in room keys
2 pm Main Session IV with Ryan and Missy
---
We'll meet up in the Youth Center Wed. at 6 pm for registration and snack. Enjoy visiting before settling your things into your rooms and then head over to the chapel for worship and evening service with Ryan Bastress and Missy Townsend. Afterwards, we'll enjoy a bonfire on the beach, weather permitting.
Thursday and Friday include breakfast and lunch. There will be two daytime breakout sessions offered by Donna Nickerson of Christ Chapel, Raymond, Maine including on Thursday: "Spiritual Gifts - Biblical and Today" and on Friday: "Church History: Spiritually Gifted". There will also be Main Sessions with Ryan and Missy.
Thursday night we'll enjoy fellowship over dinner, and service in the chapel with Ryan and Missy. Remember to stop by the Lombard Center to pick up your icecream on your way to the bonfire on the beach. On Friday, please plan to return your room keys at lunch before heading over to the afternoon's Main Session.
---
A love-offering for Ryan will be collected once, on Thursday evening.
Retreat Pricing:
Package #1

- $125.00/person... includes 2 nights MOTEL-style lodging (double occupancy) with linens, 5 meals, and 2 snacks. This would be lodging in either the Motel, Mission Cottage, or Administration Building.
Credit Card: via Eventbrite, additional Eventbrite processing fee applies
Checks: Payable to Donna Nickerson, mail to:

32 Crossing Brook Rd
Cumberland, ME 04021
Postmark by Sept. 1st.
Accepting registrations until Sept. 10th.

Late registrations after Sept. 10th available on a case-by-case basis. Contact Donna or Scott (see below).

---
A love-offering for Ryan will be collected once, on Thursday evening.
Retreat Pricing:
Option B:
Ala-Carte Day-tripper (Meals Only, without lodging)
$ 50 Thursday
$ 35 Friday
$ 80 Both Days
Wednesday evening's activities are
included
when registering for either one or both days.
---
Questions?

Donna Nickerson

32 Crossing Brook Rd

Cumberland, ME 04021

207-650-6502 (call or text)

(email) DonnaN@Outlook.com

Campground

Retreat

Coordinator
:
Scott Sargent

Alton Bay Christian Conference Center

5 Broadway Blvd.

Alton Bay, NH 03810

603-875-6161

(email) Scott@AltonBay.org