About Out-of-Body Experiences with Katy Simmone-by PREPAY

Sunday, November 29, 2015 from 2:00 PM to 5:00 PM (EST)
Event Details
https://soulevolutioncenter.com/ for free gifts & free readings!
Learn about the fascinating world of out-of-body experiences (OBE) .  What is an OBE?  Learn the importance of energetic hygiene and wellness in an OBE.  Learn 5 ways to maximize your potential for an OBE.  Katy Simmone, facilitator & advanced channeler of Light Beings, will share her OBE T.E.E.T (Third Eye Exit Technique) method.  A unique opportunity to  have your OBE questions answered.
For newbies, novices, and advanced. 
Katy also will also share from her many OBE experiences since her spiritual awakening in 2009 and that she blogged about on her blog http://soulevolutioncenter.com/blog/
If you can't make this, a teleconference on the same topic will also be available on 11-23-15 Mon 12:00 am ET/1:00 pm MT/2:00 pm CT/ 3:00 pm ET. (2.0 hrs long) . Please see this link for more details & to prepay $22: https://www.eventbrite.com/e/about-out-of-body-experiences-teleconference-by-prepay-tickets-18920510757
Fee :  Prepay-required upon RSVP to hold your space-Nonrefundable (unless event is cancelled)  & nontransferable.
Please note RSVP deadline.
Because of  limited space available,  advance prepay is required to hold your space. Due to having a few people in the past who RSVP YES and don't show up, this policy has been implemented.
Thank you for your understanding in the Fee Policy.
Facilitator - Rev. Katy Simmone, Advanced Channeler of Light Beings* Life Wisdom from Beyond * SoulEvolutionCenter. com * Host of the Soul Evolution Show on BlogTalkRadio * Follow the show & download past episodes 24/7 for FREE!
* Author of the free eBook "Aristotle's Teachings for the New Age, a Series of Channelings" FREE download at https://%20www.smashwords.com/books/view/575068
* Speaker * Workshop Facilitator * Soul Evolution Coach * Reiki Master & Reiki Teacher
Private, Small or Large Group Certifications by Phone/Skype/Computer in the following:
*Reiki I, II, III Master/Teacher
*Intuition Basics/Psychic Development
*Tarot Basics
*Oracle Card Readings
*Other Custom Metaphysical & Spiritual Topics
BOOK READINGS & SESSIONS ON ONLINE WEBSITE CALENDAR * Phone/Skype/Email & In-Office for Readings, Coaching, & ALL Services* Direct Voice Channeled, Tarot & Oracle Card Readings
Katy is founder of Soul Evolution Center, certified Angel Messenger Practitioner, NLP Basic certified, Theta-healing and is a light & energy worker.
Katy's Blog
As she has been guided to do, Katy shares some of her psychic experiences and messages from Beings of Light and Love on her Facebook page Soul Evolution Center LLC & her blog, which is part of her Soul Evolution Center website.
Subscribe to Katy's blog on her website and receive $10 off a service.
Email her at soulctr@yahoo.com with any questions.
Receive a free gift when you subscribe to her email on SoulEvolutionCenter com.
To learn more about her, please see: http://soulevolutioncenter.com/about_katy/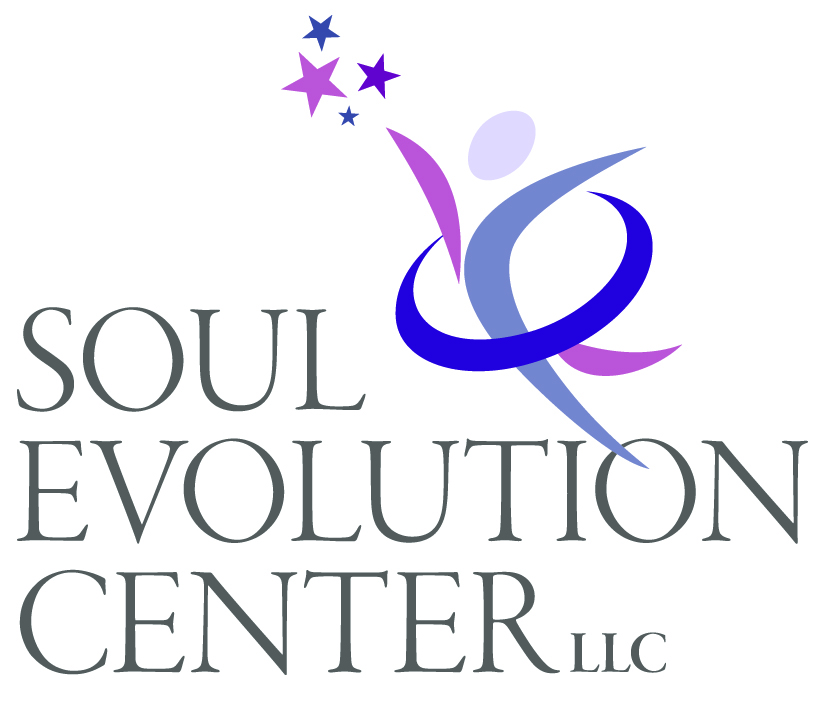 http://soulevolutioncenter.com/
Please like Soul Evolution Center on Facebook link below!
https://www.facebook.com/pages/Soul-Evolution-Center-LLC/586973971326995?ref=hl
                                                           EVENT LOCATION
- Please see https://soulevolutioncenter.com/contact/  for directions to office and helpful photos.

Special Notes
- This group is purposely being kept small for in depth learning.
- Please bring a warm sweater as the conference room gets chilly.
- This event is promoted in other ways so the headcount here is not necessarily the most accurate.
 - Please get there on time to find the location.
- Doors will be unlocked 5-10 minutes before the event. 
 - Please RSVP responsibly.  
When & Where

Soul Evolution Center LLC
Sanctuary Tower and Shoppes
4400 North Federal Hwy
Boca Raton, FL


Sunday, November 29, 2015 from 2:00 PM to 5:00 PM (EST)
Add to my calendar
Organizer
http://soulevolutioncenter.com/
Evolve into Your Best Life!
For a life of joy, peace, love & abundance on all levels !
Life Wisdom from Beyond
 *Author of the free eBook "Aristotle's Teachings for the New Age, a Series of Channelings" download for free in many reading formats at
https://www.smashwords.com/books/view/575068

* Speaker * Host of the Soul Evolution Show on BlogTalkRadio *
Follow the Show and Download Prior Episodes 24/7 for Free 
* Workshop Facilitator  * Soul Evolution Coaching * Reiki Master/Reiki Teacher
Private, Small or Large Group Certifications by Phone/Skype/Computer in the following:
  Reiki I, II, III Master/Teacher 

  Intuition Basics/Psychic Development

 Tarot Basics

 Oracle Card Readings

 Other Custom Spiritual & Metaphysics Topics
Phone/Skype/email & in-office for all readings & services
** BOOK ON WEBSITE CALENDAR **
** Receive a free gift when you subscribe to the email list at http://eepurl.com/6-CcD. **
* Evolution Coaching - custom private or small group sessions
* Direct Voice,Tarot & Oracle Card Readings
* Remote Reiki Plus Energy Sessions for your Well Being 
 To stay updated on classes & certifications: 
Like Soul Evolution Center on Facebook
Join South Florida Spiritual Evolution meetup  
http://www.meetup.com/South-Florida-Spiritual-Evolution/ 
Katy Simmone, Advanced Channeler of Light Beings, Life Wisdom from Beyond
Click here to learn more about Katy