Description
The panel will highlight the similarities between the two peace leaders.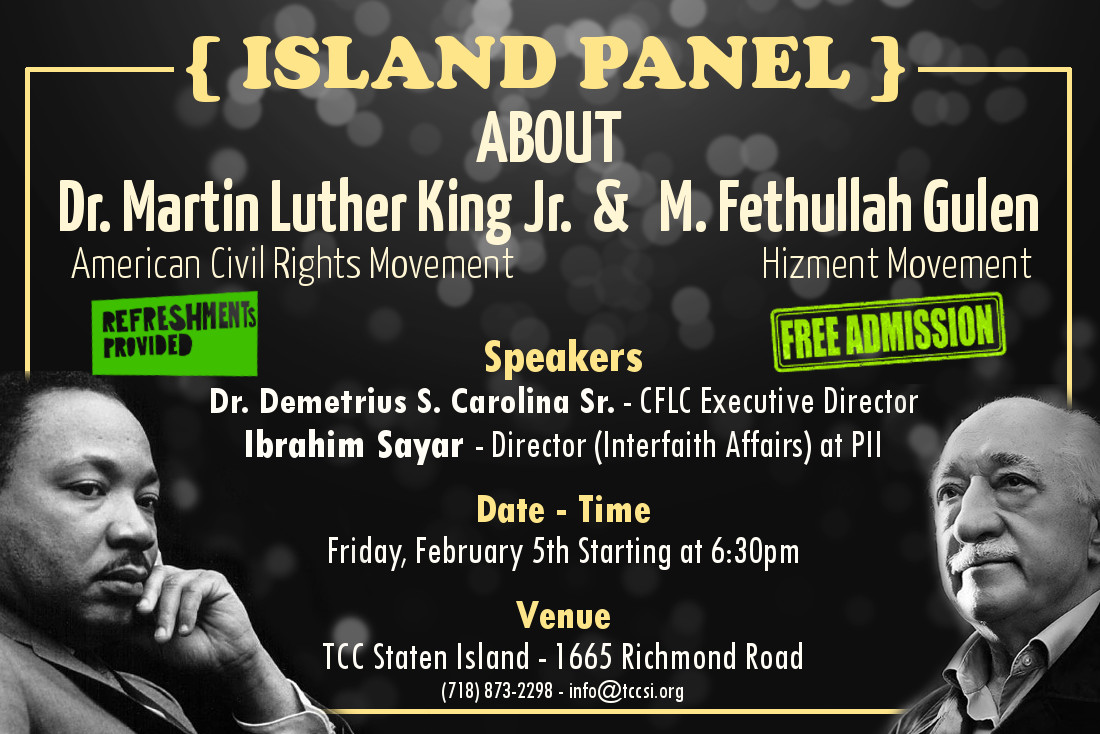 During the less than 13 years of Dr. Martin Luther King, Jr.'s leadership of the modern American Civil Rights Movement, from December, 1955 until April 4, 1968, African Americans achieved more genuine progress toward racial equality in America than the previous 350 years had produced. Dr. King is widely regarded as America's pre-eminent advocate of nonviolence and one of the greatest nonviolent leaders in world history.
Fethullah Gülen is an authoritative mainstream Turkish Muslim scholar, thinker, author, poet, opinion leader and educational activist who supports interfaith and intercultural dialogue, science, democracy and spirituality and opposes violence and turning religion into a political ideology. Fethullah Gülen promotes cooperation of civilizations toward a peaceful world.
Both the Civil rights Movement and Hizmet emphasize inclusion of diverse groups of people based on shared human values—not religion. For example, one did not need to claim Baptist African American identity to take part in the 1960's Civil Rights Movement. Likewise, one does not need to claim Turkish-Muslim identity to be part of the Hizmet Movement.
Audience members will be encouraged to continue peace discussions.