Description
Join us on August 29th for an ABoR Forum on one of the fastest-growing segments in real estate: Leasing and Property Management. Learn how property managers can diversify their revenue sources with Mark Kreditor, Former Broker/Owner of Get There First Realty.
The presentation is on expanding the non property management revenue sources available to Texas Property Managers. Mark's business model had 50% of revenue from non-property management fee revenue streams from investing security deposits and selling tenants rapid refund options to making eviction protection available to our clients and factoring receivables to our vendors. The real money in Texas property management is not in property management fees.
More about the Speaker: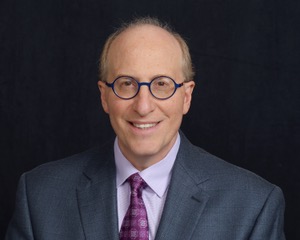 Mr. Mark H. Kreditor, MPM, founded GTF Realty, Inc., in 1981 and served as its President until selling the company to NRT in 2014. He served as the President of the National Association of Residential Property Managers (NARPM). He is widely recognized as among the foremost national authorities on single-family property management. He was a founding member of the Blue-Book, a Residential listing guide published in Dallas and served as Chairman of the Property Mgmt/Leasing committee of The Dallas Association of Realtors. He has taught real estate investment strategy at Southern Methodist University's (SMU) continuing education program and has presented his real estate workshops to investors and property managers nationwide. He has traveled extensively on behalf of the National Association of Residential Property Manager's (NARPM). He has been a guest speaker at almost every annual convention since 1992.

He was certified as a national instructor in Marketing and Office Operations and in 2002 was awarded the nation's highest honor; NARPM's "President's Award." He holds an MPM (Master Property Manager) designation from NARPM, which is held by fewer than 300 managers nationally. He served on NARPM's National Board of Directors from 1993 to 1999. He served as National President from 1997 to 1998 and traveled throughout the country speaking to thousands of property managers about the industry. He was also on the Texas Association of Realtors forms committee, which designs contracts for property management Texas Realtors. In 1997 Get There First Realty became the first property management firm in North Texas to be awarded a Certified Residential Management Company (CRMC) designation from NARPM.

He taught on a regular basis for Coldwell Banker Real Estate & Ebby Halliday as well as being a certified instructor for the Texas Real Estate Commission. In 2002 he received a Graduate Marketing Certification degree from Southern Methodist University. Mr. Kreditor completed a 5-year Marketing program at Northeastern University in Boston where he graduated with high honors.