Sales Have Ended
Registrations are closed
Thank You for RSVPing! You will receive an automatic confirmation email with more information shortly. Stay tuned on the event updates and schedule at www.ArmenianBusinessNetwork.com
Sales Have Ended
Registrations are closed
Thank You for RSVPing! You will receive an automatic confirmation email with more information shortly. Stay tuned on the event updates and schedule at www.ArmenianBusinessNetwork.com
Description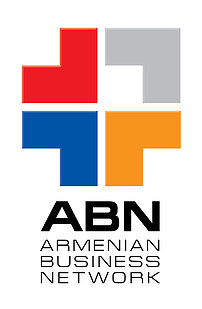 ABN Career Day
for Students & Young Adults
February 20, 2016 @ 1pm-6pm
Microsoft N.E.R.D. Center @ 1 Memorial Drive, Cambridge
Sometimes it takes decades of exploring to realize what profession makes you happy or where this or that degree, unexpected conversation, mentorship advice or chance taken on a job opportunity may lead.
Armenian Business Network is bringing together young adults with experienced professionals in various fields to help navigate a wide range of traditional and unexpected career paths.
Discover What's Possible. Ask Questions. Start making exciting professional choices armed with the collective experience of our community, rooting and excited for your success!
RSVP by February 1, 2016
Please select three (3) professional areas of interest for breakout session signups when you REGISTER.
Space is limited to the first 160 registrants on a first come first serve basis, so please register early!
About the Event:
Following registration and the opening remarks, there will be three (3) 50-min parallel breakout sessions covering 12 industries. All attendees will have the opportunity to attend their top three panel discussion and/or presentation style sessions of choice. We will conclude the day with a one-hour reception at the beautiful space on the 11th floor of the Microsoft N.E.R.D. Center where everyone will have an opportunity to network with the industry experts and fellow attendees
Program Schedule:
Registration @ 1-1.15pm
Opening Remarks & Keynote @ 1.15-2pm
Session #1 @ 2-2.50pm
Coffee Break #1 @ 2.50-3pm
Session #2 @ 3-3.50pm
Coffee Break #2 @ 3.50-4pm
Session #3 @ 4-4.50pm
Networking & Closing remarks @ 4.50-5.50pm
We have an exciting lineup of speakers for you!
Stay tuned on the event updates and schedule here