ABLSF Presents: Power Moms Roundtable

Monday, November 18, 2013 from 5:30 PM to 7:30 PM (PST)
Event Details
ABLSF is proud to present to you the POWER MOMS SERIES! Please join us on November 18 evening for our Power Moms Kick Off event! Are you a mom who wonders how others can balance career and family so well? Have you feel stressed out about the endless house chores and work responsibilities? Did you feel guilty about leaving the kids home to pursue your professional work? Come and listen to the stories from phenomenal moms and learned how they have done it all! Find support and mingle with other moms at this fun yet inspiring networking event! 
SPEAKER INFO
Wai-Ling Eng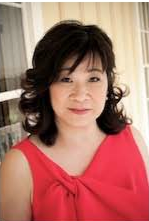 Wai-ling Eng is a Member of the Global Board of Trustees of RMHC (Ronald McDonald House Charities).  National organizations in which she also serves as a Board member of are:  AMOA (Asian McDonald's Operators Association), the APIASF (Asian & Pacific Islander American Scholarship Fund) of which she is a Founding member.  APIASF is nationally recognized as the Asian equivalent of the United Negro College Fund.  Regionally, she serves as the Chair for the RMHC Bay Area Scholarship program, heading into its 13th year.  To date, they have awarded more than $1.65 million dollars to college bound students. Past awards include:  In 2004, she was recognized nationally by OCA with the prestigious National Asian Pacific American Corporate Achievement Award, and was also presented with the National Community Service Award for her commitment to the APIA communities and exemplary leadership. In more recent years, she was awarded the prestigious "Shining Star" award by the Women Operators Association of McDonald's.  Since then, other awards include the "Bridge Builders Award" and various other service awards presented by McDonald's.  Her most cherished award is the Bay Area Jefferson Award, a "Nobel Prize" that honors community and public service in America.  Ms. Eng has been profiled in JADE magazine, Sing Tao, World Journal, Asian Week and NDTV for outstanding contributions to the APIA communities.  Ms. Eng, along with her husband Steve, owns and operates ten McDonald's restaurants in the Bay Area.  Ms. Eng is a proud mother of four - two boys and two girls.  She is currently enjoying her "empty nest".
Dao Jensen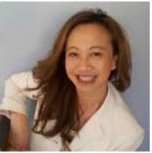 Dao has specialized in the technology industry for over15 years at Fortune 500 companies such as; Oracle, Sun Microsystem and Symantec. She has covered key Enterprise accounts for these organizations leading their growth strategy at accounts such as eBay, Google, Charles Schwab, Electronic Arts, Mckesson and Salesforce.com. She led the #1 Sales team in the West coast in 2008 for Symantec and her team closed the most six figure accounts for Commvault in the West coast sales during her tenure.
As an entrepreneur, Chief Synergist, community activist, and mother of four, she loves helping others achieve their dreams, promotes living everyday as if it was our last and fosters an environment where everyone can enjoy themselves and their love ones.
She founded Kaizen Technology Partners LLC April 2013 as the first female minority owned VAR in Bay Area. DAO Connections was launched to help startups build their businesses through execution and key introductions.
She has harnessed networking skills through relationship building, marketing, and reaching out since her youth; demonstrated by her role of Youth Governor for the State of Minnesota, sitting on the YMCA Board at 15, and working in the family restaurant business. She has mastered unique ways to "win friends and influence people" to work symbiotically together, creating lifelong, winning relationships.
Dao's tenacity, determination, and strong will power started when she enrolled to the University of Minnesota at the age of 16. Dao is highly recognized for setting goals that test her limits and powering through challenges to achieve those goals. Her "I will until" attitude get the job done every time.
Founding the nonprofit, A.S.P.I,R.E SFCA in March 2011 was Dao's most honorable accomplishment. Founded to help single parents achieve higher education degrees believing that is key to being successful both personally and professionally.
Claire Chang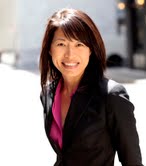 Claire Chang is a global and strategic marketer with an enviable network that extends from Silicon Valley to South Korea. Claire's passion is working with technology companies and bringing new technology to market. She is the Chairman of the Asian Business League of San Francisco, Board of Directors at SF-Seoul Sister City Committee, and has served in leadership roles with the Korea IT Network, AAMA Connect Conference and the San Mateo Chamber of Commerce.
********************************************************************************************************************** 
Please note: when choosing your ticket type, we will verify your membership status after registration. Please make sure your membership is current.  ABL CEO of You program participants eligible for membership pricing.
Become a member of ABL-SF today at http://www.ablsf.org/about-us/our-members
Have questions about ABLSF Presents: Power Moms Roundtable?
Contact ABL-SF
When & Where

HSBC Bank
567 University Ave
Palo Alto, CA 94301


Monday, November 18, 2013 from 5:30 PM to 7:30 PM (PST)
Add to my calendar
Organizer
The Asian Business League of San Francisco (ABL-SF) is a nonprofit membership organization.  ABL-SF's mission is to INSPIRE, CONNECT and ENGAGE leaders within the Asian American/Pacific Islander business community. 
ABL-SF aims to:

INSPIRE leaders with its youth and adult leadership programs;

CONNECT leaders through its lifelong network and mentoring activities; and

ENGAGE leaders with matters of interest to the business community.
For more info, visit: www.ablsf.org