Ableton Day

Saturday, February 25, 2017 from 10:00 AM to 5:00 PM (CST)
Event Details
Ableton is proud to partner with McNally Smith College of Music for a day of free activities that are open to music makers of all abilities.
Ableton Brand Manager Thomas Faulds will give an introduction to Ableton Live and Push for those who may be new to computer music production. Ableton Certifed Trainer Leon Jarwoski will dig deeper into EDM (electronic dance music) studio production and Live performance. And we are delighted to welcome Berklee College of Music professor Erin Barra who will explore Songwriting techniques and perform some of her own songs by way of demonstration. 
 FULL SCHEDULE
10:00am: Beats by Girlz session with Charles Hainsworth, BBG staff, and special guest Artist Erin Barra in Room 70
Join instructors and participants to learn about the program and some of the basics of making electronic music including beat making and step sequencing. Ask questions and get your hands making music on a Push MIDI controller.  Note: for this workshop space is limited to the first 50 people that arrive
10:00am:  "Performing Live with Modular Synths" in Atrium lobby with Charles Hainsworth.
12:00pm: Meet and greet in the Atrium lobby with music performances and info booths from local non-profits
12:30pm: Ableton movie screening in Auditorium
1:00pm: Ableton 101 with Ableton Brand Manager Thomas Faulds
Focusing on an introduction to music production techniques and live production/performance with Ableton Live and Push.
15min break
2:15-3:15: EDM studio production and Live performance techniques with Ableton Certified Trainer Leon Jarwoski (Leon J)
15 min break
3:30-5:00pm: Special guest artist Erin Barra: Songwriting techniques with Ableton Live and Push.
Join performer and music technologist Erin Barra for an exclusive and free workshop. Erin will explore programming and production techniques using Ableton Push and Live 9, creating a song live on stage while replicating her workflow in the studio. The workshop will be complimented with a short performance, demonstrating Erin's unique use of technology that helps bring her studio sounds to the stage. 
ABOUT THE PRESENTERS
Erin Barra
Erin Barra, a Boston-based artist/writer/producer, is an Associate Professor at Berklee College of Music, board member of Women In Music, as well as the developer and founder of Beats By Girlz. Through engaging video content, open source online curriculums, and workshops and performances across the country, Barra has introduced audiences and students everywhere to her unique approach to making music which blends technology, performance and composition.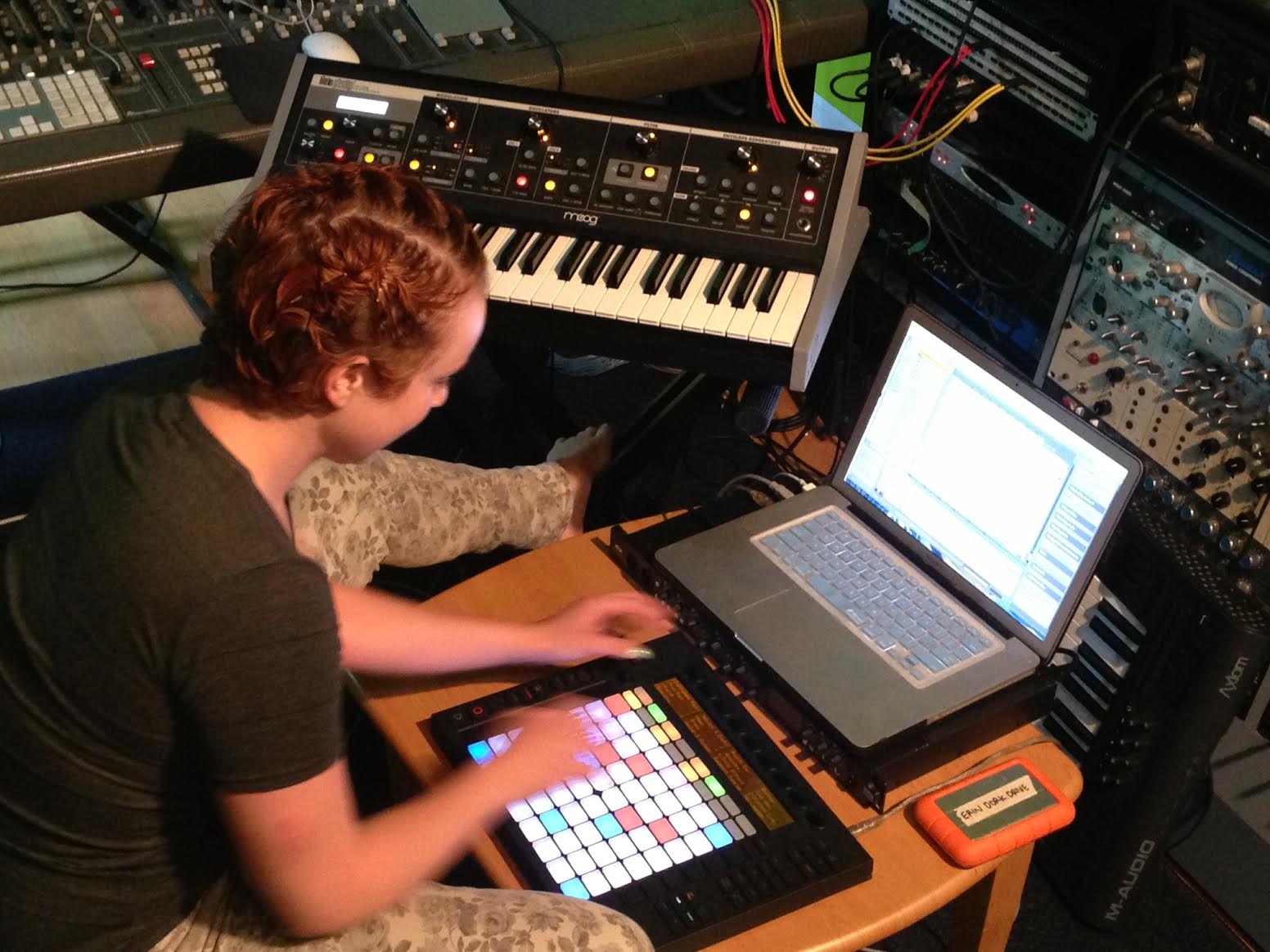 Beats By Girlz
 Beats by Girlz is a non-traditional, creative and educational music technology curriculum and initiative designed by Erin Barra and is taught by local electronic producers and musicians.  The program is designed to empower youth in music technology by providing them with the guidance, access, tools and role-support to develop their interest in music production, composition, and engineering.  Beats by Girlz - Minnesota was launched in the fall of 2016 by She Rock She Rock, and is open to youth ages 18 and under who are female, trans and/or non-binary gender with scholarships available.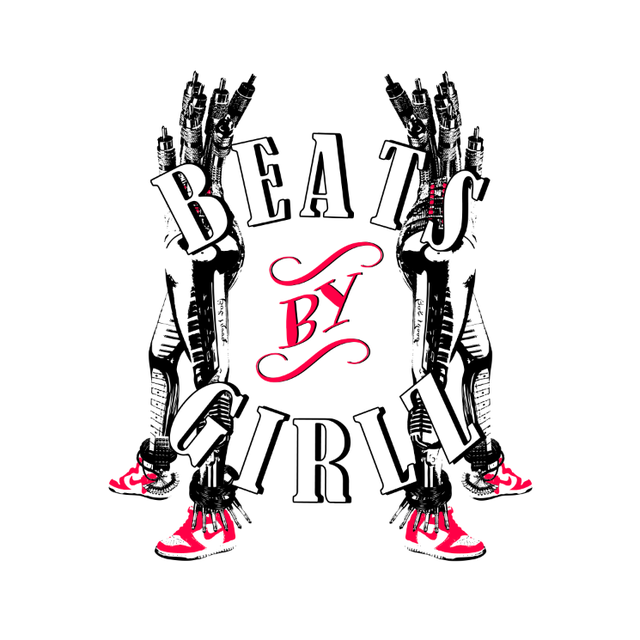 Charles Hainsworth
Charles Hainsworth is an electronic musician and music educator based in Minneapolis, Minnesota. He writes music as Empathy Cell and performs live hardware sets with a modular synthesizer and sampler. He has performed at numerous venues including the Fine Line. His educational interests include modular synthesis and sound design, and he has done demos and live music for events at The Bakken Museum and the St. Paul Central Library among others.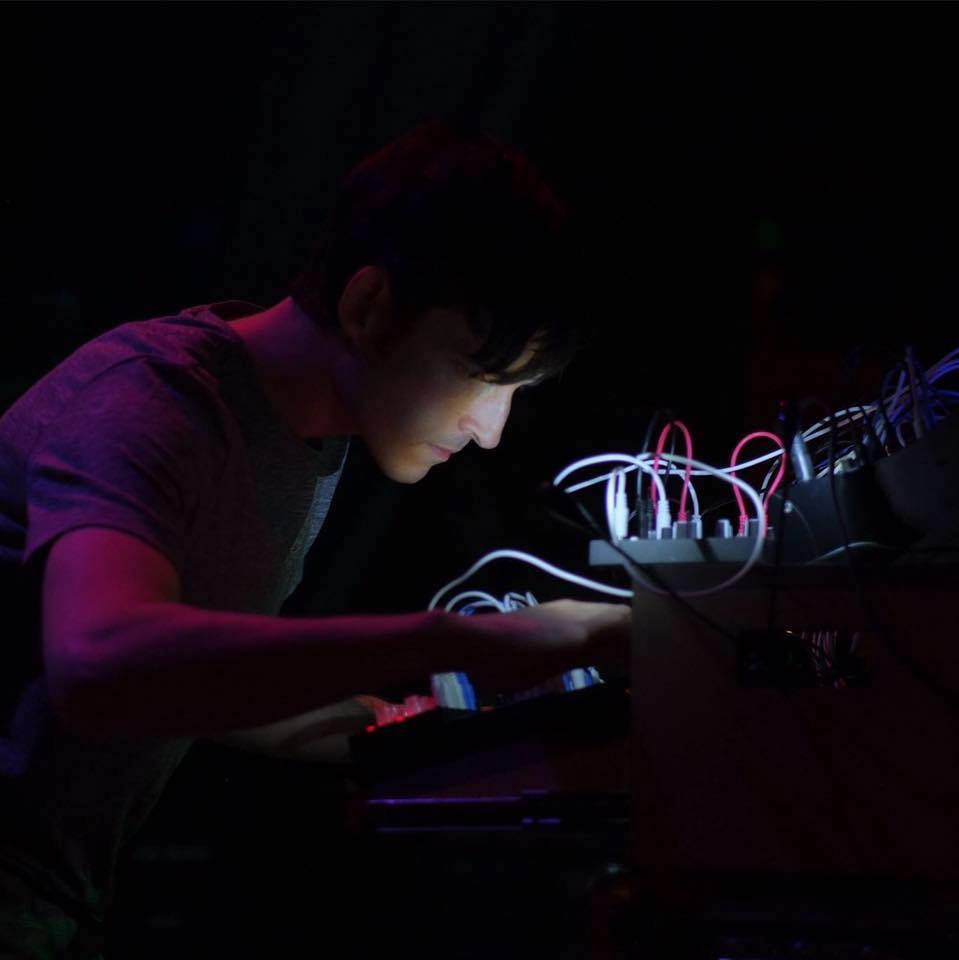 Thomas Faulds
Ableton Certified Trainer Thomas Faulds is a sound designer and percussionist based in Chicago, Illinois. Inspired by new technologies and production, Thomas is an active participant in the dynamic music scene in Chicago. Aside from recording and releasing albums, he works as an independent music tech consultant, teaching the inner workings of music production tools to students and professionals alike.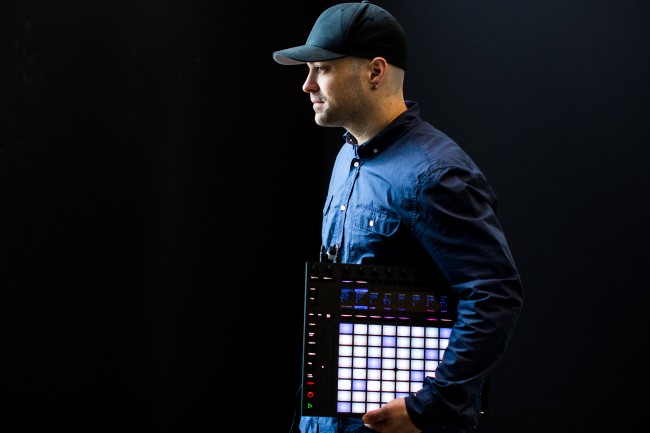 Leon Jarwoski (Leon J)
In over a decade of live performances, Minneapolis-based producer, remix artist, and DJ Leon Jaworski has worked with The Crystal Method, BT and Adam Freeland. His diverse original and remixed music has been featured on Beatport, Crooklyn Clan, and Crack 4 DJs.
 Jaworski plays guitar and has trained vocally, but is most recognized for his involvement in electronic music. Using Ableton Live since 2006, he specializes in DJ instruction utilizing Live, Advanced Production Techniques, and Remixing with Live. Group lessons, customized one-on-one instruction, and specialized clinics with Leon J are available through American Guitar & Band.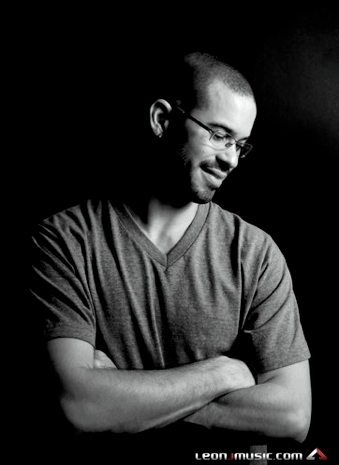 When & Where

McNally Smith College of Music
19 East Exchange Street
Saint Paul, MN 55101


Saturday, February 25, 2017 from 10:00 AM to 5:00 PM (CST)
Add to my calendar