Description
Asian Business League of San Francisco Hosts Free Career Discovery Day Panel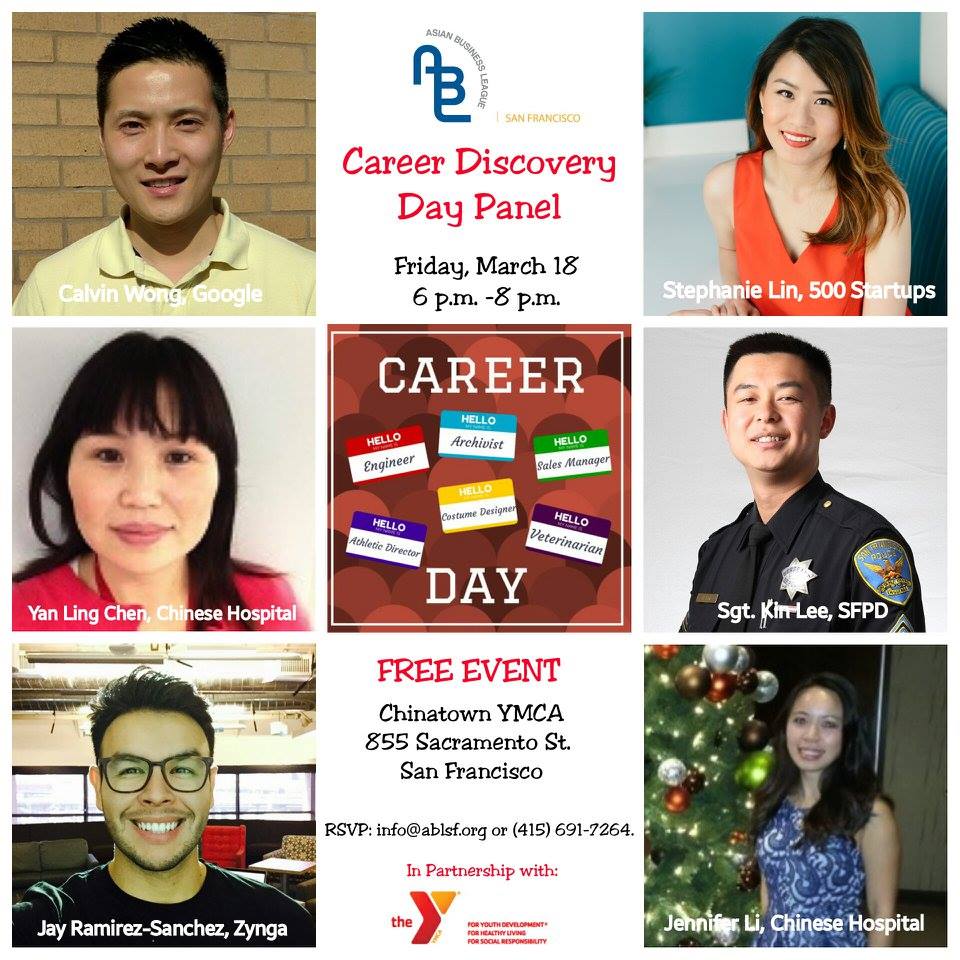 Asian Business League - San Francisco (ABL-SF) is excited to be organizing a free Career Discovery Day panel discussion for high school and college students to start thinking about various professions before they enter the work force on Friday, March 18 from 6 pm to 8pm at the Chinatown YMCA located at 855 Sacramento St. in San Francisco
Speakers include: Chinese Hospital nurse Yan Ling Chen, Retired Air Force Lt. Colonel Roger S. Dong, Chinese Hospital nurse Jennifer Li, San Francisco Police Department Sgt. Kin Lee, Miss Asian America Stephanie Lin, Zynga software engineer Jay Ramirez-Sanchez, and Google hardware test engineer Calvin Wong.
Pizza courtesy of Rick Perez and refreshments will be provided to all guests who RSVP.
Thanks to our youth program sponsor Bank of the West.
SCHEDULE
5:45 pm – 6:00 p.m. - Doors open
6 p.m. – 7 p.m. Career Day Panel Discussion
7:10 p.m. – 7:25 p.m. – Breakout Session 1
7:30 – 7:45 – Breakout Session 2