Event Information
Location
Ed Roberts Campus
3075 Adeline Street
Berkeley, CA 94703
Description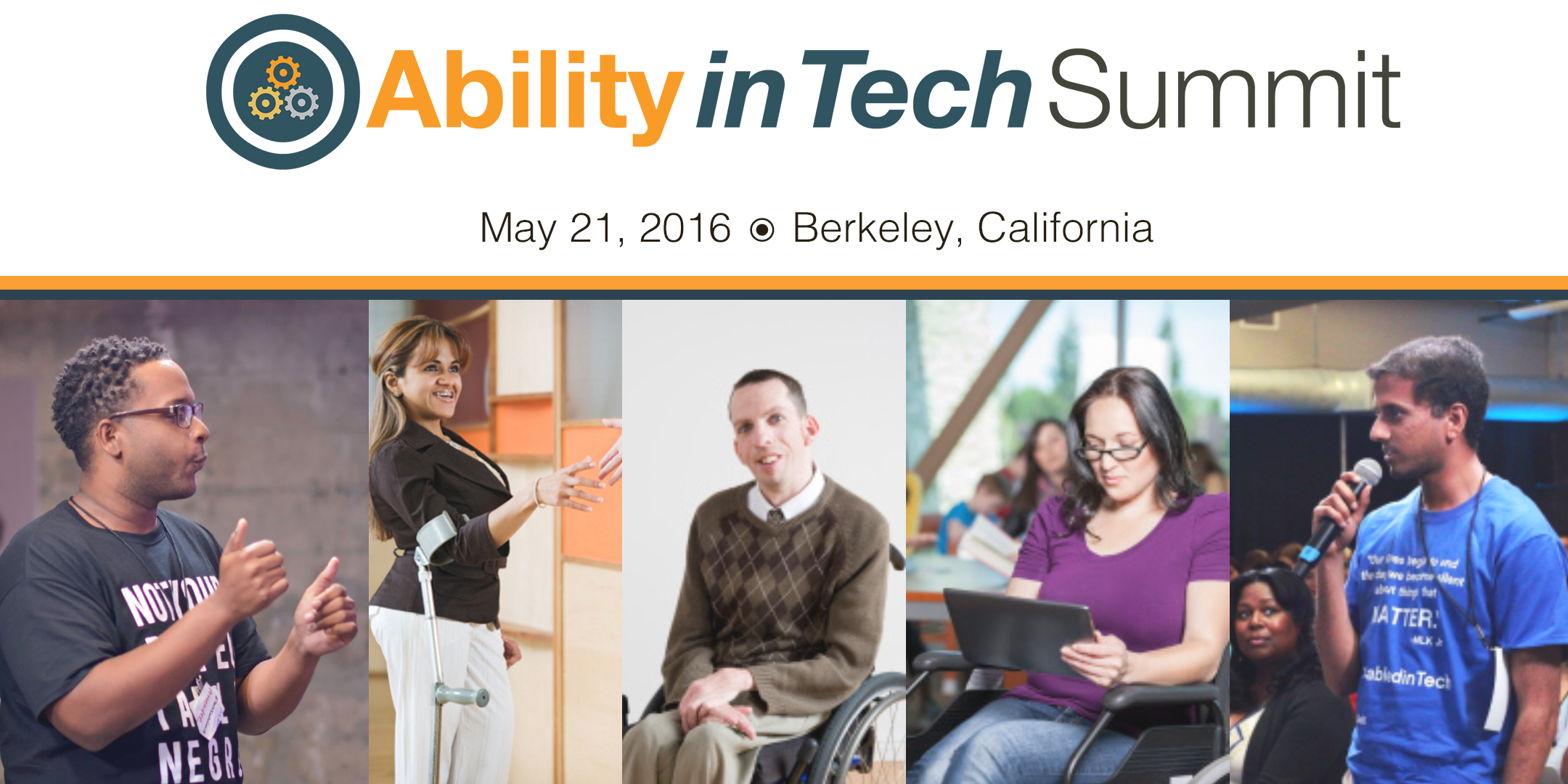 Join us in exploring innovative tech inclusion
for people with visible and invisible disabilities.
Come network, share best practices, co-create solutions, and change the tech industry together! The Ability in Tech Summit is a full-day, solutions-focused event with Solo Talks, Panel Discussions, Workshops, Career Fair, Technology Showcase, Networking and a Social Hour.
You'll meet engineers, human resource officers, employee resource groups, investors, entrepreneurs, policy makers, professors, media and other changemakers.
Full agenda available at the Ability in Tech website.
Why attend?
Mental and physical disabilities cross all genders, races, ethnicities, ages, geographies and socioeconomics. But when we talk about diversity and inclusion in tech, we often leave out those with different abilities. Yet people with disabilities in tech are more common than we may think - and it often doesn't take much to better include them in our conversations, workplaces and communities.
We've created this event for everyone attending to feel safe to explore these intersectionalities, to develop pathways for change, to understand the unique capabilities people with disabilities can and do provide to engineering, marketing and leadership teams.
Don't worry if you know nothing about it - let's change that! Come explore new technologies, listen to personal stories, learn the "dos" and "don'ts", have great conversations, discover new talent, broaden your network and find new perspectives.
Hosts
The Ability in Tech Summit is a collaboration between Computer Technologies Program and Tech Inclusion.

Sponsors
Many thanks to our sponsors Yelp, Oracle, Atlassian, Kapor Center for Social Impact and Pandora.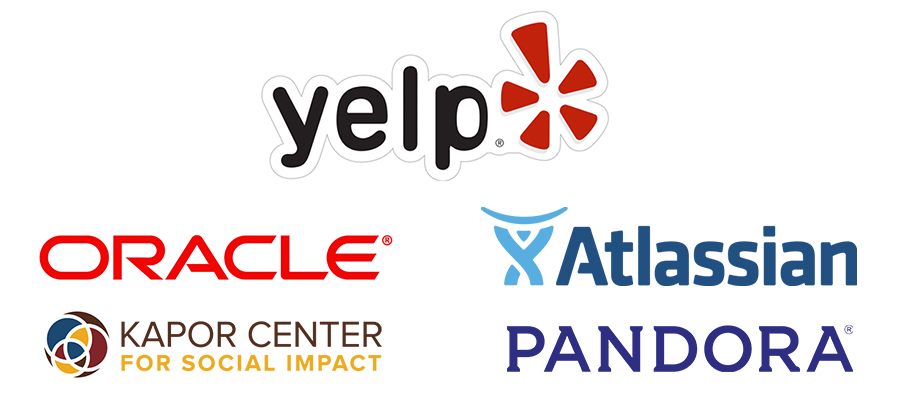 Interested in sponsoring?
This is a unique chance to meet diverse engineers, entrepreneurs, designers and more! Contact us for more information.
Interested in volunteering?
We need volunteers to help make this an amazing event. Contact us for details.
Interested in a scholarship?
Accessibility Needs

We are working to make our events as inclusive as possible. We will have ASL interpreters on site. The Ed Roberts Campus is wheelchair accessible. If you have additional accessibility requests, please contact contact@techinclusion.co
---
Code of Conduct
It is very important to us that everyone attending the conference feels safe and respected. Will be strictly enforcing our Code of Conduct at all Tech Inclusion events. Please read it here.
Filming on Premises
Change Catalyst is an educational company that supports and catalyzes people leading change. We photograph, video and audio record our events to share important discussions and experiences with people who are unable to attend in person. By entering our event location during our event, you agree that Change Catalyst has the right to use your likeness, image, voice, etc. in photos, videos and in any educational, marketing, advertising or related endeavors. You will not be compensated in any way for the use of your likeness, image, voice, etc. Being on these premises during our event means that you release and hold harmless Change Catalyst from any claims or actions that arise as a result of this production. Thank you so much for your support and cooperation. We look forward to seeing you soon!
Refunds
If you are no longer able to attend, we are happy to issue a refund within 60 days of your purchase, if your request is received before May 1, 2016. We will not be able to issue refunds after that date.
Date and time
Location
Ed Roberts Campus
3075 Adeline Street
Berkeley, CA 94703