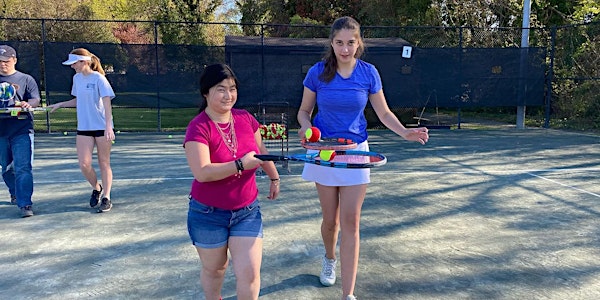 Abilities Tennis at Taylor Tennis Center - Athletes and Volunteers
Location
Taylor Tennis Center
1421 Lewisville Clemmons Rd
Clemmons, NC 27012
Abilities Athletes and Volunteers ~ Join us for Summer Abilities Tennis Clinics at Taylor Tennis Center!
About this event
Thanks to a partnership with Taylor Tennis Center, Abilities Tennis clinics will now run through the summer! Clinics will be on Saturdays, July 9 - August 13, from 10:30 - 11:30 am at Taylor Tennis Center. Coach David Livengood will run the clinics.
You may register as an athlete or volunteer for one or more of the clinics.  Each clinic is listed individually. 
Volunteers, please REGISTER for the volunteer training on Tuesday, June 22 from 5:30 - 7:00 pm. We'll teach you everything you need to know about working with our athletes on the court. Register Here
Thanks to Taylor Tennis Center for hosting these indoor clinics!