Event Information
Refund Policy
Refunds up to 30 days before event
A VIRTUAL alternative lifestyle education & entertainment representation extravaganza for EVERYONE! Allies, BIPOC, and LGBTQIA+!
About this Event
All Black Everything Weekend, or ABE Weekend, is a VIRTUAL alternative lifestyle education & entertainment representation extravaganza for EVERYONE to attend, including Allies, BIPOC, and LGBTQIA+ communities.
Featuring a powerhouse lineup of ALL BLACK Alternative Lifestyle artists, presenters, performers, activists, sex therapists, spiritual guides and educators!
We have invited over 100 Proudly Black Humans to be featured presenters at this weekend's workshops.
Date: Juneteenth Weekend | Friday June 18th, Saturday 19th & Sunday 20th, 2021
Location: Virtual, via Zoom and private livestream
Date & Time: Friday 2pm to 12am CST, Saturday & Sunday 8:30am to 12am CST
EVENT HIGHLIGHTS
ALL BLACK National and International headliners Presenters!
Over 36 EXCLUSIVE 2-hr Alt-Lifestyle Workshops !
"Introvert & Chill Room" & "Host Room" open during all event hours!
Nightly Munches, Interactive Games and Raffles!
3 Exclusive VIP Panels with our Headliners!
Nightly Entertainment of Fetish, Ballroom, Burlesque, Drag Performances and More!
Payment Plan Options Available!
EVERYONE is invited! Allies, are HIGHLY encouraged to attend! BIPOC and LGBTQIA+ safe space!
Featured Panel "Creating a Rainbow Coalitions & Building Communities"
Headliners & Presenters Announced APRIL 14TH!
Have questions? Want more details? Check out our website or the FAQ's?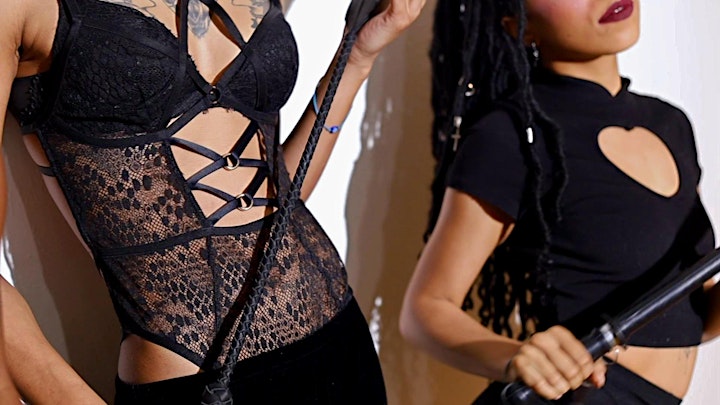 ABE Weekend Details . . .
Event Schedule | Event opens Friday at 2pm and Sat/Sun at 8:30am CST, daytime schedule will consist of 2hr workshops with 30min breaks, with a 1hr break for lunch and dinner at 7pm CST. Performances and nightly entertainment will begin at 8pm CST till 12am CST.
Main Host Room | This is where everything begins and ends! Join us in the morning for event announcements and daily opening ceremonies. The host room is open all day, and will be streaming content from our presenters, featured artists, sponsors and vendors. As well as connect with the ABE production team, ask questions about the event, interact with folx in the chat, get information about presenters and SURPRISE raffles!
Introverts & Chill Room | Need a break but don't want to leave the energy of the event? No worries just log in to our super Chill Introvert Room! This room will be bumping cool beats and visuals all day, you can meet people through the chat, join this room during breaks between workshops and stay immersed in the event space.
Nightly Interactive Entertainment . . . .
BDSM, Kink and Rope bondage performances
Kink Fetish Performance (whips, chains, and human pets!)
Burlesque, Drag King or Drag Queen BATTLES! Apply to perform and battle other attendees for inclusive PRIZES!
Stripper, Pole, Erotic Dance and/or Aerialist Performances
Live poetry/spoken word readings
Have questions? Want more details? Check out our website!
Follow us on Instagram and Facebook to get the live updates and see behind the scenes, as our production team brings this weekend to life!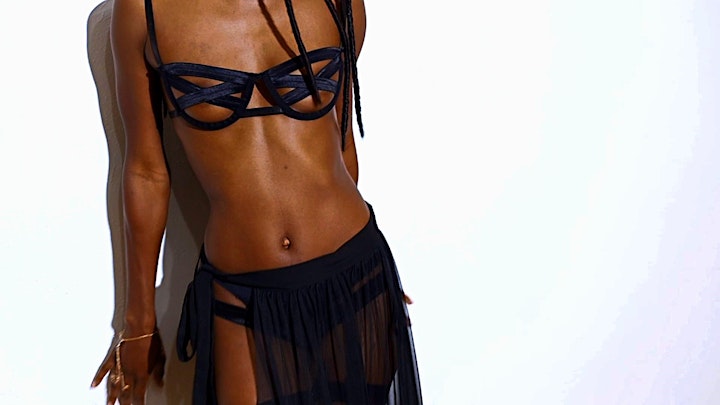 ADDITIONAL EVENT INFO
Closed Captioning for all Workshops and sign language interpreter for evening entertainment.
If you are a person with a disability, when you register there is an option to communicate that to our team. We are committed to making our events as accessible as possible.
Each Workshop and Room will have a trained room moderator. They will manage the room, answer your questions and ensure a safer space for everyone during this event.
Refunds for event tickets are available until MAY 18TH. After that date tickets are non-refundable.
ABE Weekend is offering a payment plan option for folx to cover the cost on their own time and at their own financial pace. Payment Plans must be started by MAY 15TH and the full ticket must be paid by JUNE 17TH.
When registering select Payment Plan Option and pay a $25 deposit.
Once you finish your registration you will receive an email with a link of where you can make payments.
Payments can be made on your schedule and pay whatever amount you can.
You just need the ENTIRE registration paid in FULL by JUNE 17TH.
GRANT TICKETS FOR BIPOC FOLX
If financial hardships are keeping you from having access to this event, PLEASE email the production team directly at madameposh17@gmail.com with a subject "GRANT OPP" to request a discount code. We have grant tickets that can cover 100% of registration.
ABE WEEKEND 2021 PRODUCTION TEAM
The ABE 2021 Production Team consists of Leon Legacy, Holmes, Miss Reemah, Lady Badsushi and Madame Posh.
Have questions? Want more details? Check out our website or the FAQ's?
Date and Time
Location
Refund Policy
Refunds up to 30 days before event