Abdominal Separation? Postpartum Support Lunch Power Hour- are certain baby...
Description
BRING YOUR BABY! Kids welcome too!
FREE POSTPARTUM AND PARENTING SUPPORT GROUP
Join us for an awesome lunch power hour with new and experienced parents, food, resources, and experts. We cover many topics for both pregnancy and postpartum, for health, prevention, and recovery. Infant feeding, sleep, anxiety, exercise, and self-care are just some of the important conversations.
Diastasis Recti (Ab Separation) is common but not normal and needs to be corrected in order to not get worse or lead to needing a surgery. It also contributes to many other health issues such as pelvic floor prolapse, back pain, bladder incontinence, just to name a few.

LEARN HOW TO BIND YOUR BELLY AFTER BIRTH, and after birth self-care for abdominal and pelvic floor health. Learn all the benefits binding, as well as the risks of not tending to your post-birth body needs.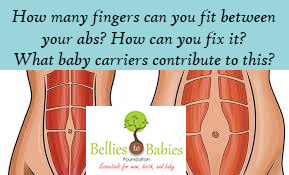 This group was created to allow open discussions and provide a nurturing environment for parents who would like to not only connect with other parents, but also get the support and education needed for parenting a new baby, toddler, and children.
Most parents in the US are often on their own without family close by and it can be quite overwhelming, or everyone is trying to push them into "their way" of parenting. There is no manual, but there is support and amazing resources. Let's connect!
LUNCH SERVED, SUPPORT AND MORE! RSVP BelliesToBabiesFoundation@gmail.com or call 404-805-2059
Time: 12:30 PM Place: 1015 Mansell Rd. Roswell 30076 When: The 3rd Tuesday Every Month